For a lot of people, going to the airport is often the least wondrous part of any journey. But as the gateways to and from the places where they're located, many airports hold hidden secrets and curious attractions that are just as fascinating as the destinations they help people get to. Whether it's a runway made from seasonal ice, a bizarrely-shaped terminal building, a lovely park where you can sitting frighteningly close beneath passing planes, or… whatever's going on in Denver, airports can be unforgettable places!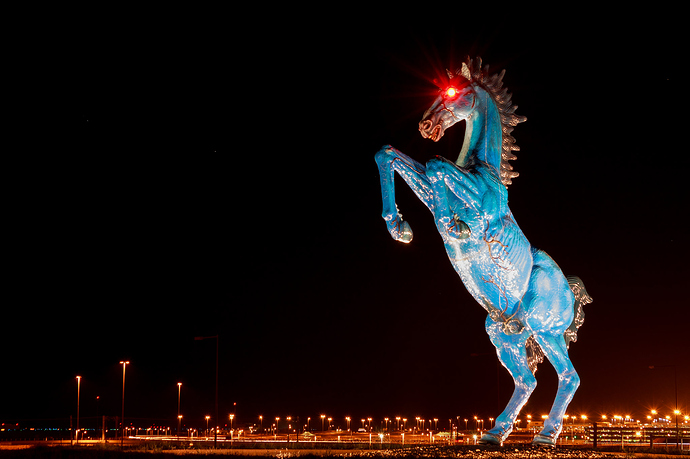 (Image: Mike Sinko/CC BY-SA 2.0)
Now tell us about the most wonderful airport spots you've ever encountered in the comments below. Tell us where the airport or airport wonder is located and the story of how you discovered it. As always, we'd also love to see any original pictures you might have of your place. Your story might be featured in an upcoming round-up article on Atlas Obscura. Let's put some wonder back into air travel!