There's a few which help pass the time. Chicago O'Hare has a fantastic tunnel between terminals: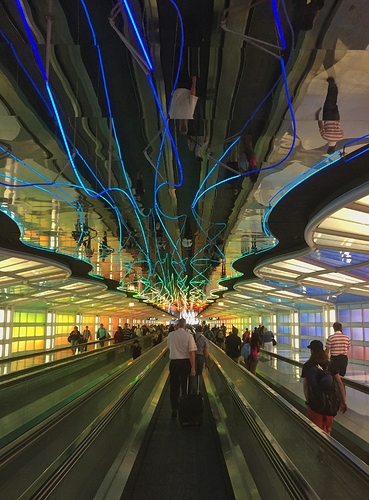 Which I personally think they need to hang gold coins above to complete the video game chic.
Another great one is Amsterdam airport, which has a miniature Rijksmuseum which you can go into for free and has original Dutch master paintings on rotation from the main one.