Denver International Airport often has wonderful art displays. A recent addition, however, has everyone talking! Including the art!
![dia-birthday-gargoyle_frame_0|420x236]
(upload://bxY7N9PlcDDTYQolOTQXlahrvAP.jpeg)
We also have the Blue Mustang (or "Devil Horse" or "Blucifer" as locals call him) pictured here in your article, who you pass every time you arrive to DIA. Blucifer is full of local lore, some of which is even true. Like the fact the horse literally killed its maker.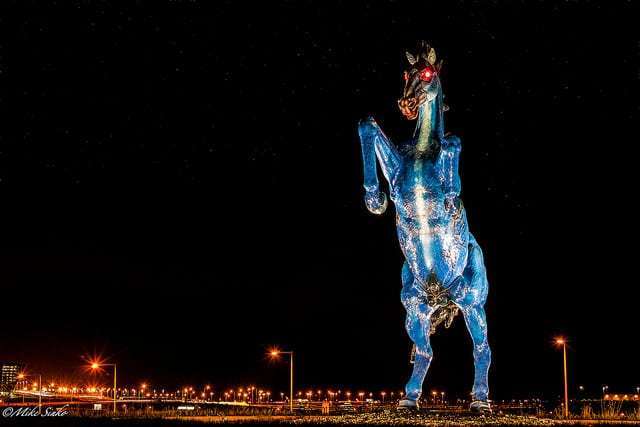 https://www.thedenverchannel.com/news/dia-sculptor-killed-by-own-sculpture