Attention Atlas Obscura readers and readers of Atlas Obscura! We're launching the second volume of the Atlas Obscura Book Club this April, and we'd love to have you join us!
The next book we're going to be reading is Lisa See's new novel, The Island of Sea Women. The latest novel from bestselling author See, it is the story of the relationship between two women from the South Korean island of Jeju, a unique, real-life island where the women are the primary divers and fishers.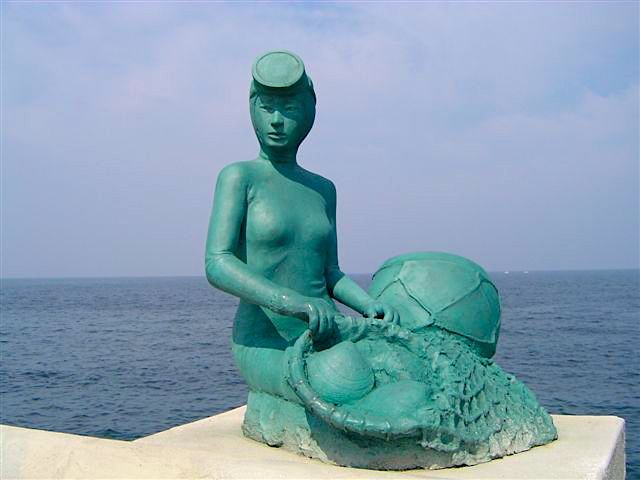 (Image: Chosun Bimbo 2/CC BY 2.0)
If you'd like to be a part of the Atlas Obscura Book Club, head to the bottom of this thread and switch this conversation from "Normal" to "Watching" to get notifications about upcoming discussions. We've disabled comments on this thread so that the only alerts you should get are when we post about upcoming discussions, but we've created a separate thread for comments and questions. Or you can simply join in at any time by commenting in the forum discussions as they appear! You can also check out, or add to, the previous discussions of our first book, Douglas Adams and Mark Carwardine's Last Chance to See, here.
The format of the club is as follows: We pick a book based on suggestions from our community. Each week there will be a discussion thread in the forum, focusing on a portion of the book, and any questions or other conversations that might arise! We're going to try to bring special guests and other resources to the discussions so that we can all get even more out of our reading experience.
This will be our first fiction book (and only the second in the book club at all), and we're excited to read this new way of looking into a place. We'll be starting our first discussion of The Island of Sea Women on Wednesday April 17th. Join us won't you?
Eric and Abi
Book Dorks