Welcome back to the second discussion of the Atlas Obscura Book Club!
In today's thread, we're continuing our discussion of Last Chance to See by Douglas Adams and Mark Carwardine. Today we're looking at the third and fourth chapters, "Leopardskin Pillbox Hat" and "Heartbeats in the Night," the longest chapters in the book, and some of the most fascinatingly lovely. Kakapos forever.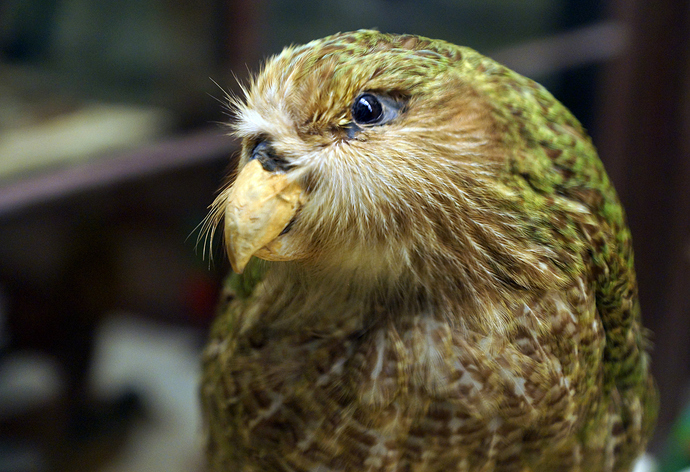 (Image: Allie_Caulfield/CC BY 2.0)
If you missed our first week's discussion, feel free to check out the thread here! If you're just joining us, here's how the discussion works: We'll post some discussion topics in a short series of comments below. If you'd like to comment on a specific discussion topic, click the greyed-out "replies" button near the bottom of the discussion post. You can then comment on that discussion post specifically. There will likely be a number of people commenting on multiple discussions, so any time you feel like you may have lost the thread, you can copy and paste questions into your new comment, or you can always check the replies from the original discussion topic. We're still working out the kinks on these kinds of discussions, so if you have any thoughts or suggestions on how to improve our group discussions, please let us know here.
And with that, let's talk rhinos and kakapos! Below are some supplementary materials related to the reading that we thought might be interesting, and the discussion topics can be found in the comments below.