Please let us know your thoughts, feelings, and questions about the next round of the Atlas Obscura Book Club, here!
The book that we picked for the book club vol. 2 is just released this month. Getting a hold of it from the libraries might be a tad difficult. I may have to sit this one out

Interesting topic, though. Haenyeo is a dying profession in Korea and I wonder how that is going to affect the semi-matriarchal culture in Jeju island.
Ah, I'm sorry for the inconvenience, @nagnabodha. We wanted to try a newer book for this one, and I'm sorry if that makes it more difficult to join, but hopefully you can still get something from the discussions or join us next time!
I'm ready to go! It's a very interesting topic and I can't wait to find out what others think.
What luck! I just bought this book on Audible last night, and I hadn't even checked in on the forum yet to see what the new book-of-the-month would be! Super stoked to get in on this conversation since I (sadly) STILL have not located a copy of Last Chance To See anywhere near me!
Heh, I'm still on a library waiting list for the first book.
This is also the book club pick for the Barnes & Noble book club!
When do we start discussing the new book?
Hey @drjohnson! Our first discussion thread of the Island of Sea Women will be on Wednesday, April 17th. Gotta give people time to get the book and start reading!
I'm so excited that this was the chosen book. I already had it for a Barnes & Noble Book Club I joined and I lived in Korea for 2 years so it's wonderful to see familiar words, phrases, and foods mentioned.
It took me about 3.5 hours of straight reading and just a forewarning, it can be pretty intense and heavy, albeit with beautifully written prose and lots of research. It's gotten good reviews from the New York Times and Goodreads. Have to admit that I shed a few tears once I finished reading and had to read some fluff afterwards to balance stuff out.
Gah! No spoilers (not that it's that kind of book really)! So excited to dig in to it this week!
No worries, I would have put a big, all-caps "spoiler alert!" if I was divulging something - not that it's that kind of book, like you said. Just that the people in my bookclub didn't quite expect how intense and heavy it would be and I thought it wise for others to prep themselves.
Guess what, @Ssshannon and @EricGrundhauser…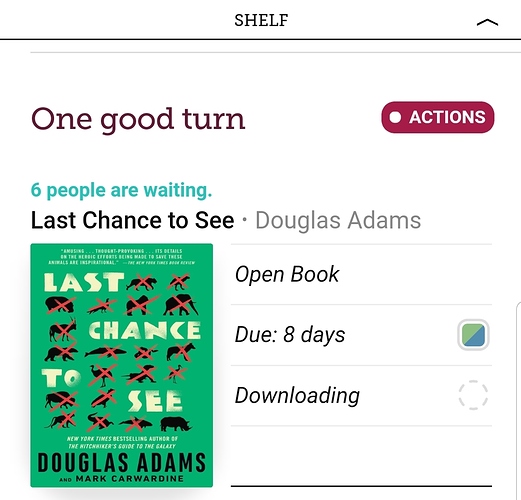 I'm still reading it, though.
I loved this book. The sentence about the women going into the sea with coffins on their backs made me realize they understood the real danger and that they went anyway. Brave, brave women.
I think we should also discuss food when included in the prose. In the previous book club selection, the chapter "Blind Panic" mentioned "Thousand-Year-Old eggs," which was very interesting as described from the viewpoint of someone who didn't see/eat these growing up. I knew them as "Century Eggs," which is basically the same term, and that they were usually part of the numerous dishes on a round turntable for distributing food during Chinese banquets. At the end of the chapter, Douglas Adams ordered them again, "determined to try to enjoy them." To eat something new as adults, when the palate is pretty much set, requires an adventurous spirit to subvert years of flavour and presentation prejudices. For example, most foods that have a greenish cast that aren't supposed to be part of a specific food, like eggs, means they are potentially poisonous and should not be eaten. The whites portion of the "Century Egg" is somewhat gelatinous and coupled with the greenish brown tinge, your brain might be screaming "Not an egg! Not an egg! Avoid now!" They're actually quite savoury.