Summer is coming. After another long winter, the sun is once again starting to shine, and (the rapid effects of climate change notwithstanding) the weather is starting to become more friend than enemy. This is all to say… it's almost beach season, and we want you to spill the beans about your favorite hidden beach spot.
I think my favorite beach has to be Navagio Beach in Greece, which I've unfortunately never actually had the chance to visit, but which still stands out as the perfect "hidden" beach in my mind. Otherwise known as "Shipwreck Beach" thanks to the remains of a large boat that washed up there, Navagio Beach is hidden away in a semi-circular cove, and only reachable by ship. Since a number of tourist-bearing vessels now visit the secluded shore, it's somewhat less hidden, but it looks magical.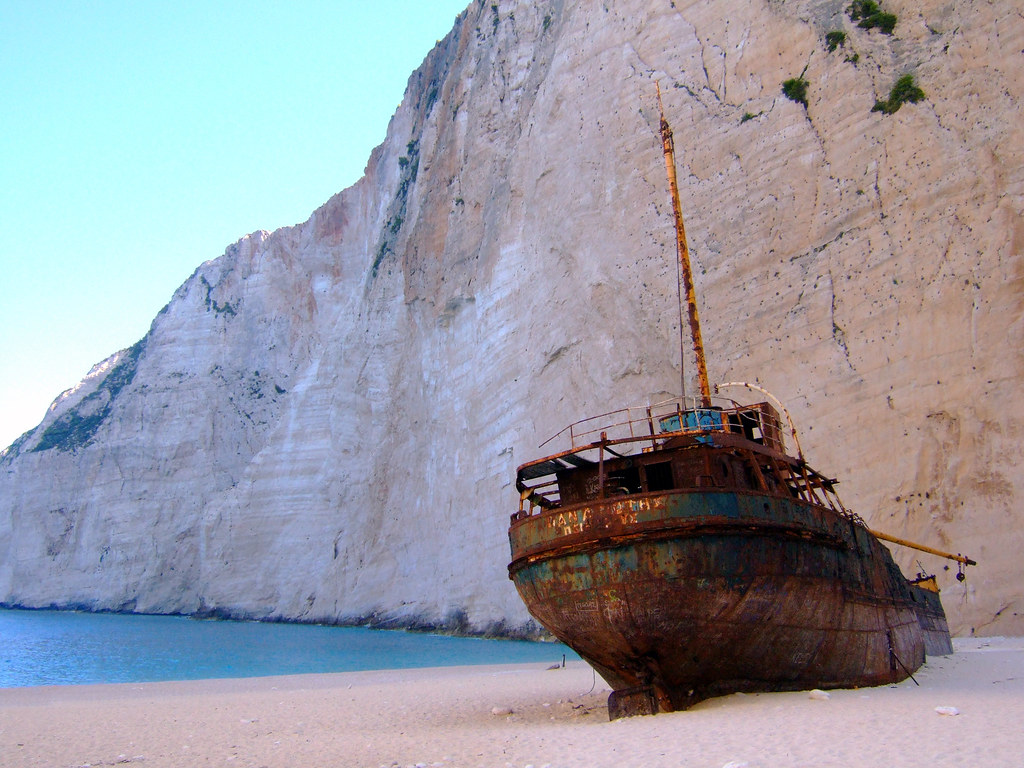 (Image: Ghost of Kuji/CC BY 2.0)
Because beaches are better when they aren't overrun, they tend to inspire a fierce sense of ownership and forced secrecy, so really every great beach is a hidden beach! Tell us in the comments below about the greatest beach spot you've ever found. Tell us it's name and general location (no need to expose it totally…), how you found it, and most of all what makes it so special to you. If you have any terrific pictures of your hidden beach, please show us! Your response may be used in an upcoming round-up article on Atlas Obscura. Don't be shy, lets share our favorite hidden beaches and shake off those winter blues!