Maybe it's because winter is finally coming to a close, maybe it's because of the hype surrounding the upcoming Star Wars world at Disney Land/World, but for some reason I can't stop thinking about amusement parks. Big or small, heavily themed or just full of rides and fried foods, amusement parks are just a lot of fun. And it's the smaller, lesser known ones that often leave us with some of the most indelible memories. We want to hear about the amusement parks that you just can't forget (oh and the awesome rides too)!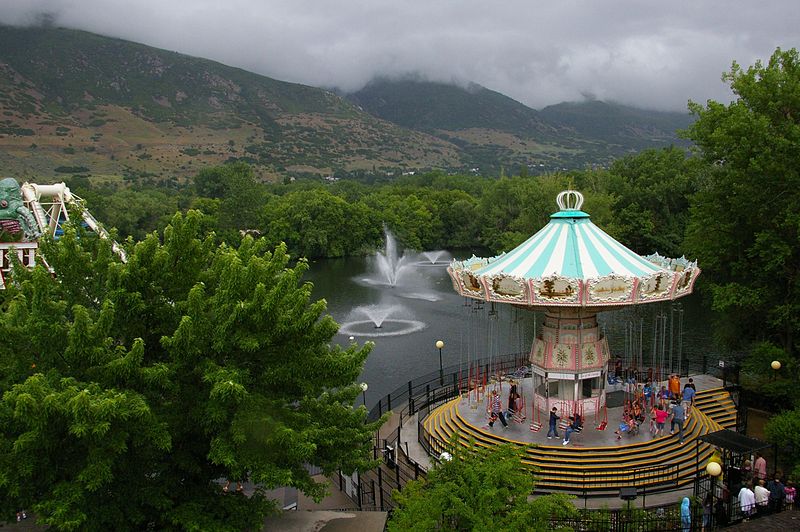 (Image: Scott Catron/CC BY-SA 2.0)
For me, I'll always have a soft spot for an amusement park called, Lagoon, in Farmington, Utah. Named after the small body of water it abuts, Lagoon was the site of more than a couple grand birthday parties and awkward childhood dates. It was also home to not one, but TWO haunted house dark rides, Dracula's Castle and the Terroride, both of which are still in operation today. It also had a great pendulum pirate ship ride adorned with a monstrous octopus, and spinning swing ride that dangled you out over the lagoon itself. I loved it.
Now let us know about your favorite regional amusement park, and why you love it! Be sure to drop in any great original images you might have of the park as well. Your response might be included in an upcoming round-up on Atlas Obscura. Summer's almost here, and it's never too early to start dreaming about it.