Sounds like a brilliant tour , I'll definitely keep it in mind for any future trip to Iceland
Love the idea of conserving native forests / trees and plants so this place looks excellent!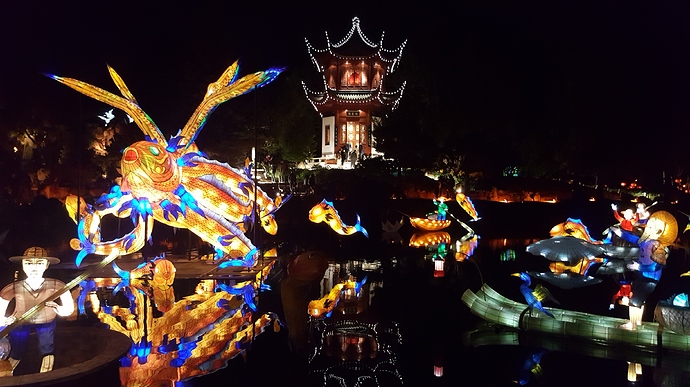 I loved the Botanical Gardens in Albuquerque, NM when I saw them 10 years ago. I can't find my old photos, and it was long enough ago that I only remember snippets, but I remember a dragon in the fairytale garden, long swaths of camelias, and some very sweet cows in the farming section. I think the aquarium was adjacent, too.
Last fall I visited the Botanical Gardens in Montreal, Quebec, for the Festival of Lights. The Chinese Garden was spectacular at night!
My god , its beautiful , I love that axolotl / carp light , I bet it was an awesome festival to see !
kirstenbosch gardens in cape town is high on my list. i've been to buchart gardens in b.c. but even in winter that south african beauty took my breath away with the myriad of protea soecies!
.
It looks like an amazing place to explore. I love the winding wooden walkway , sort of reminds me of the tree walkways of Rivendell from the Lord of the rings … actually not sure if it is Rivendell TBH, Tolkein is confusing and its been eons since I saw the films , but its where the Cate Blanchett character Galadriel hosts the fellowship.
I love the succulent species from South Africa , particularly the "living stones" they are such beautiful plants and so unusual.
Ack, sorry for the delay. It's definitely open to the public, and inside the hot house there's I think four terrariums with some tropical frogs, poison darts and the like. Not a big thing but neat, kids love it.
Last week I was in Athens at the UGA Botanical Garden for an evening wedding! On the property there is a little chapel, but instead my friend chose the conservatory in the visitor's center. Great choice! I had no time during the day to stroll through the grounds outside for February blooms (I would have expected to see redbuds, japanese magnolias, cherry blossoms, carolina jasmine, paperwhites, some lingering camelias, maybe some early dogwoods.) I did however enjoy wandering (and hiding, when I'd need a break from social excitement lol) through the jungly path of coffee plants, elephant ears, and fragrant cattleyas!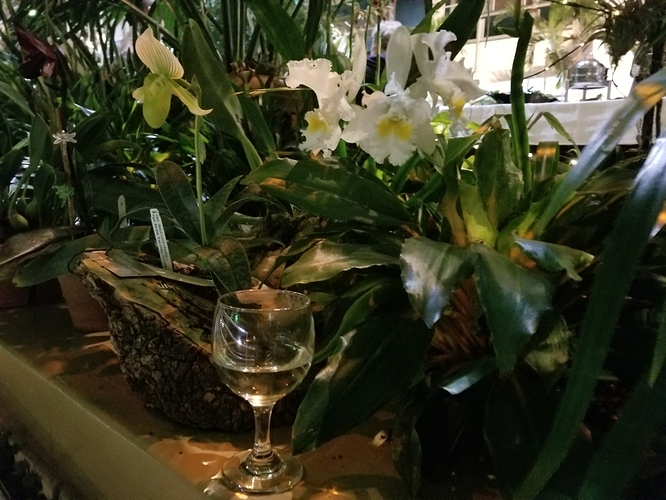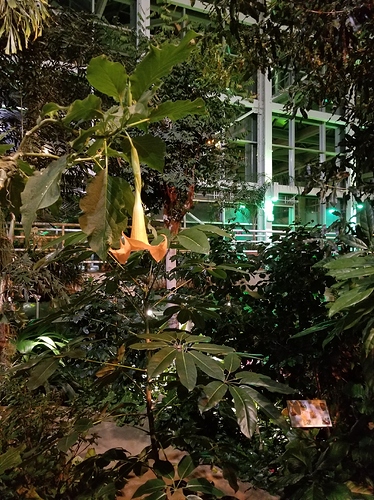 Ohh… I spy with my little eye a Floripondio, also known as the devils trumpet … Its the orangey coloured hanging flower in the last picture , a lovely looking flower
Its a type of Datura or "Devils weed" , highly hallucinogenic and potentially deadly , its made into a substance called "burundanga" in Colombia which is used to make Scopolamine , a drug that puts a person into a psychotic state and has a zombifying effect totally destroys any will power.
The indigenous Pre-Colombians used to take it in a concoction in religious ceremonies , but even they believed it to be a malevolent plant because only strong shamans could return to a lucid state after having ingested it , most ended up in a permanent state of psychosis "lost to the spirit world"
Today its used by criminals who blow it into a persons face or spike their drink so that they can rob or do some very bad things to them.
Sorry about going off on a tangent like that , hahaha , just thought I'd mention it
Wow! There are some really great recommendations on here. I just wanted to shout my hometown's botanical gardens, mainly because you wouldn't expect such a vast collection to be in little ol' Columbia, S.C. The photos on their website do not do it justice, but you can check it out here.
Love the concept of a bog and shade garden like they have according to the website , I dont think I've ever seen a botanical garden with these
The US Botanic Gardens are a little oasis in the National Mall area in DC. There's an annual holiday collection of DC landmarks made out of plant materials called Season's Greenings and a model train runs through a collection of buildings that are also made of plant materials.
It certainly is a beautiful place; we've been there a number of times when visiting my parents who used to live on Vancouver Island. Did you kinow Epcot at Disney World has a replica of the Gardens in the Canada section?
I love this topic so much. I visit botanical gardens everywhere I go, but University of California, Berkeley's garden is my favorite. It's like a mini-botanical trip around the world, with great views of the San Francisco Bay at the same time, while providing more information about the plants than I usually see in gardens. If I were planning a wedding, I'd have it there … but not when the notoriously stinky Corpse Flower comes into its rare bloom.
My local ABQ Botanic Garden has already been mentioned, but farther afield, I'd like to mention a couple that I've stumbled across in my travels. Glanleam House & Gardens on Valentia Island in County Kerry, Ireland is an unexpected charm with far more tropical plants than you'd expect from this far north. In Scotland, I can recommend the lovely An Cala Garden (Isle of Seil Argyll, Oban, UK). Very much off the beaten path. And while you're in Scotland, don't miss the Royal Botanic Garden Edinburgh with its 13 huge glass houses and acres of plantings.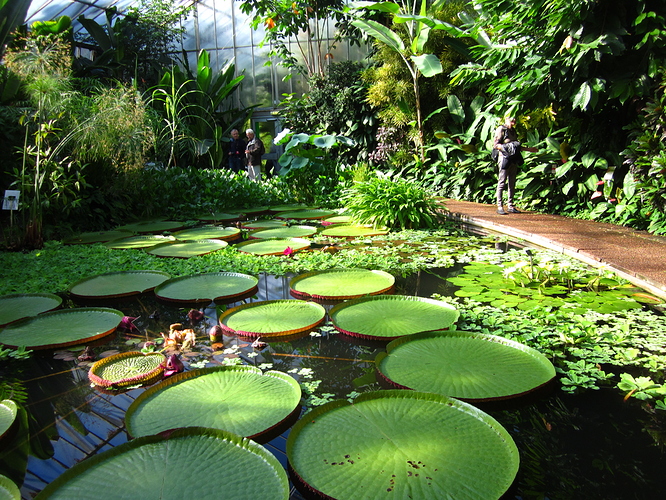 Royal Botanic Garden Edinburgh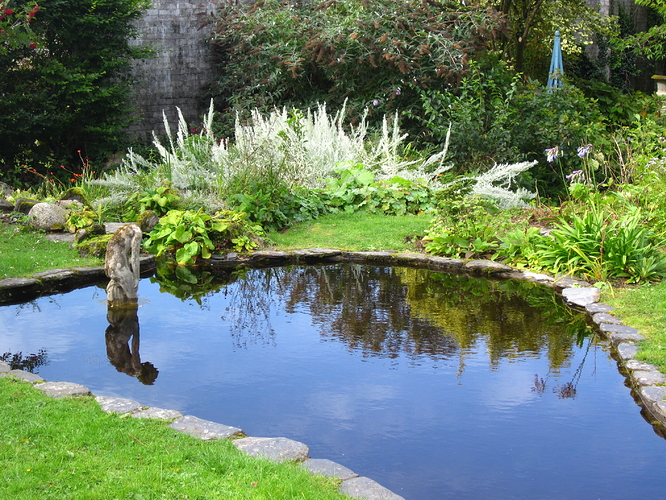 An Cala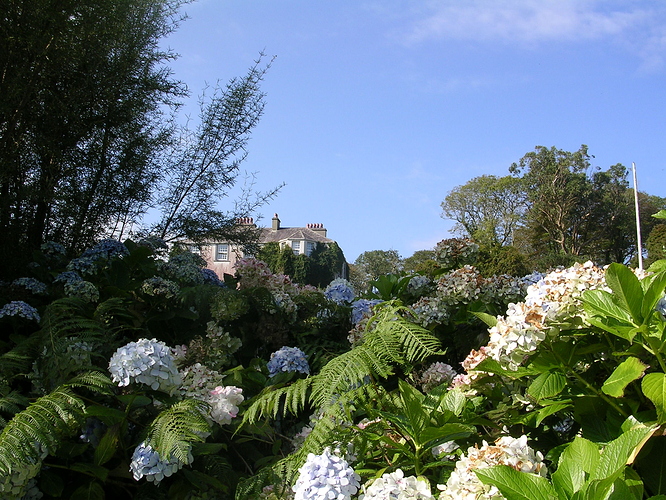 Glanleam House & Garden
Thank you for your comment and your brilliant photos Travelschlepp ! These gardens look incredible places to explore.
The Edinburgh pics remind me that many years ago , I spent a month living with some extended family in that city , but although I visited the zoo up there a number of times I never visited the botanical garden. I absolutely love that city and Scotland in general and have wanted to go back up there at some point , maybe I'll head up there again someday.
These are great! I can't find any of my ABQ garden pictures, do you have any? I wish I could remember the grounds better!
Over in Atlas Obscura's Community forums, one of our most active readers, Monsieur_Mictlan, recently asked people to post about their favorite botanical gardens from around the world, and the replies just burst into bloom.
:GROAN: