Welcome to October, Atlas Obscura's favorite month of the year! The fall, the spookiness, the sense of adventure and mystery and wonder in the air. It's wonderful. It also means that we're officially in Haunted House Season! I'm not talking about eerie abandoned sites teeming with "ghost hunters" filming their reality TV pilot (Atlas Obscura's official stance is that ghosts do not exist), I mean those elaborate, inventive spookhouse attractions found all over the world. Whether it's a lovingly corny homemade haunt, a haunted hayride making the best of scarecrows and natural shadows, or a large-scale maze operation bringing off-brand versions of the year's favorite horror movies to life, there is a lot to love in the intricate artifice of haunted houses. Now we want to hear about your favorite haunted houses from around the world.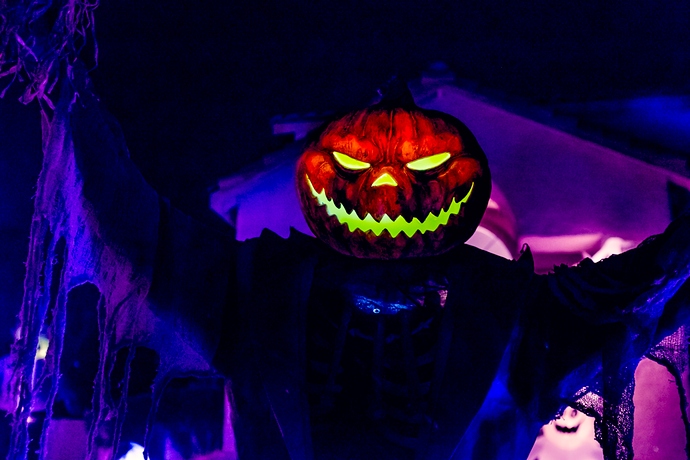 (Image: NeONBRAND/Public Domain)
Whether it's in your hometown or some far-flung locale, tell us about your favorite haunted house in the comments below. Let us know what the experience was like, why you liked it so much, and whether it was actually scary! If you have any pictures, videos, or links, please share those too. Your response may be included in an upcoming round up on Atlas Obscura. Time to smell the fog juice and embrace the minor suspense of those spaces that embrace the Halloween season like no other!