I've always been fascinated by monumental arches, mainly because just… why? What is it about a towering ornamental gate that has fascinated builders across the globe for centuries? Unlike statues, plaques or other monuments, arches seem to hint at some form of utility while serving none. I'm sure that there is a real architectural answer to my questions, but no matter their true origins, I can't deny that monumental arches are really staggering, and I love every one of them. From the simple sweep of Missouri's Gateway Arch, to the fiddly, Classical greebling of the Arch of Constantine in Rome, monument arches never fail to inspire a bit of awe. Now tell us about the most incredible arches from around the globe that you've ever encountered!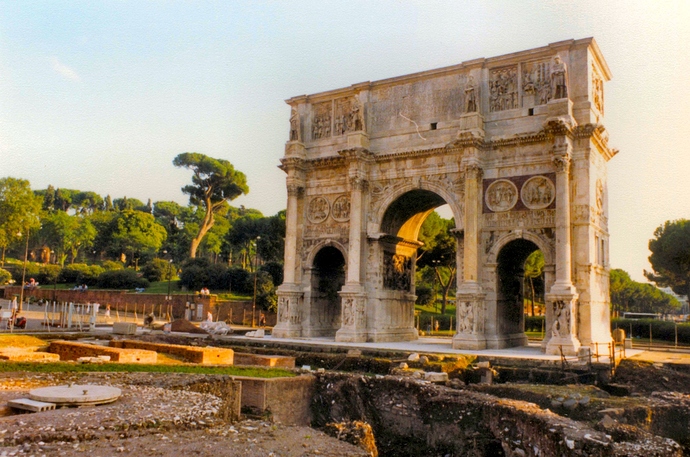 (Image: John McLinden/CC BY-ND 2.0)
In the comments below, tell us about your favorite monumental arch, how you came across it, and what you love about it! And if you have any pics of your amazing arch, send them over as well! Your submission may be included in a round-up article on Atlas Obscura! Monumental arches might not serve a practical purpose, but they are the perfect gateways to wonder.