With the general exception of vandalizing historic landmarks or natural spaces, graffiti is pretty awesome, and these days it's everywhere. For better and worse (RIP, The Days When Graffiti Was For Outlaws), street art has become a much more accepted part of just about every urban landscape, adding color and cultural texture to many otherwise flat, oppressive spaces. Here in New York, we're a bit spoiled, with some gorgeous new wall of original graffiti popping up every couple of blocks. Whether they're monumental works of unauthorized art, or more organized efforts like the Welling Court Mural Project in Queens, New York's street art is its own attraction.
But down alleys and backstreets all over the world, there are even more incredible street art destinations just waiting to be discovered. Now we want to hear out about the greatest street art spots that you've ever seen!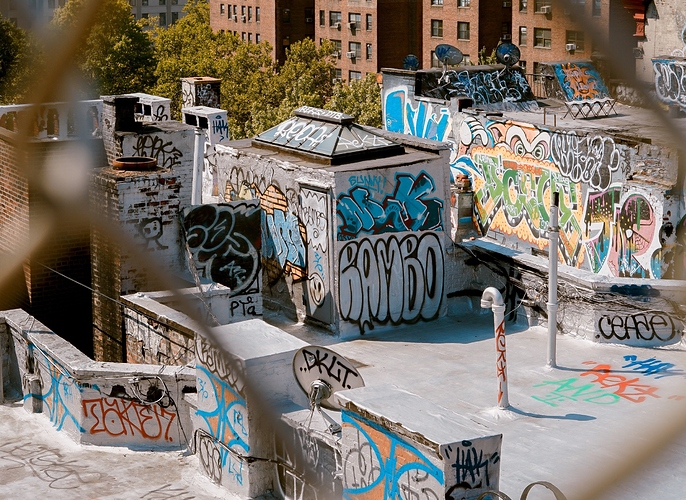 (Image: Toa Heftiba/Public Domain)
In the comments below, tell us about your favorite, eye-popping places to see street art around the world, how you discovered them, and what you love about them. And if you have any great original images of your graffiti finds, drop them in there as well! Your submission might be included an upcoming roundup article on Atlas Obscura. Street art might not be as taboo as it once was, but its fugitive beauty is still alive!