This has been one of my favorite AO spotlights so far and Thomas's work got me thinking about the art of maps.
Looking up artwork that depicts aerial views of cities, I've come to the conclusion that the most iconic cityscapes are those defined by some natural feature like a river (London and that fun little squiggle that is the Thames) or coastline (Vancouver and NYC, taking up islands, peninsulas and rivers).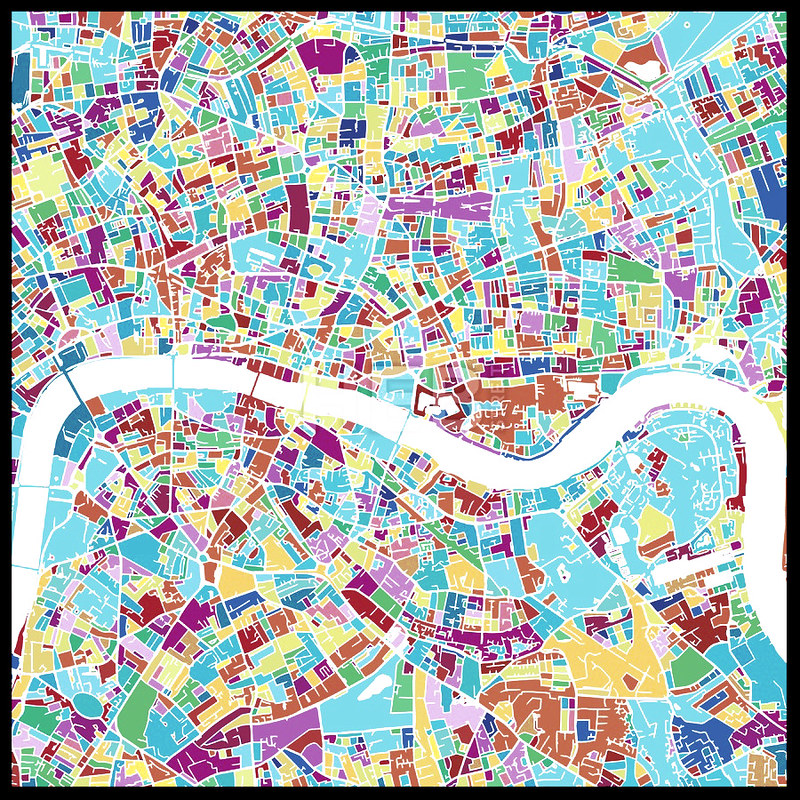 London Colorful Vector Map by Knut Hebstreit, en Flickr
With inland cities like Madrid and Sao Paulo, mostly defined by wide roads, they just seem to not live up to the others aesthetically. What do you think?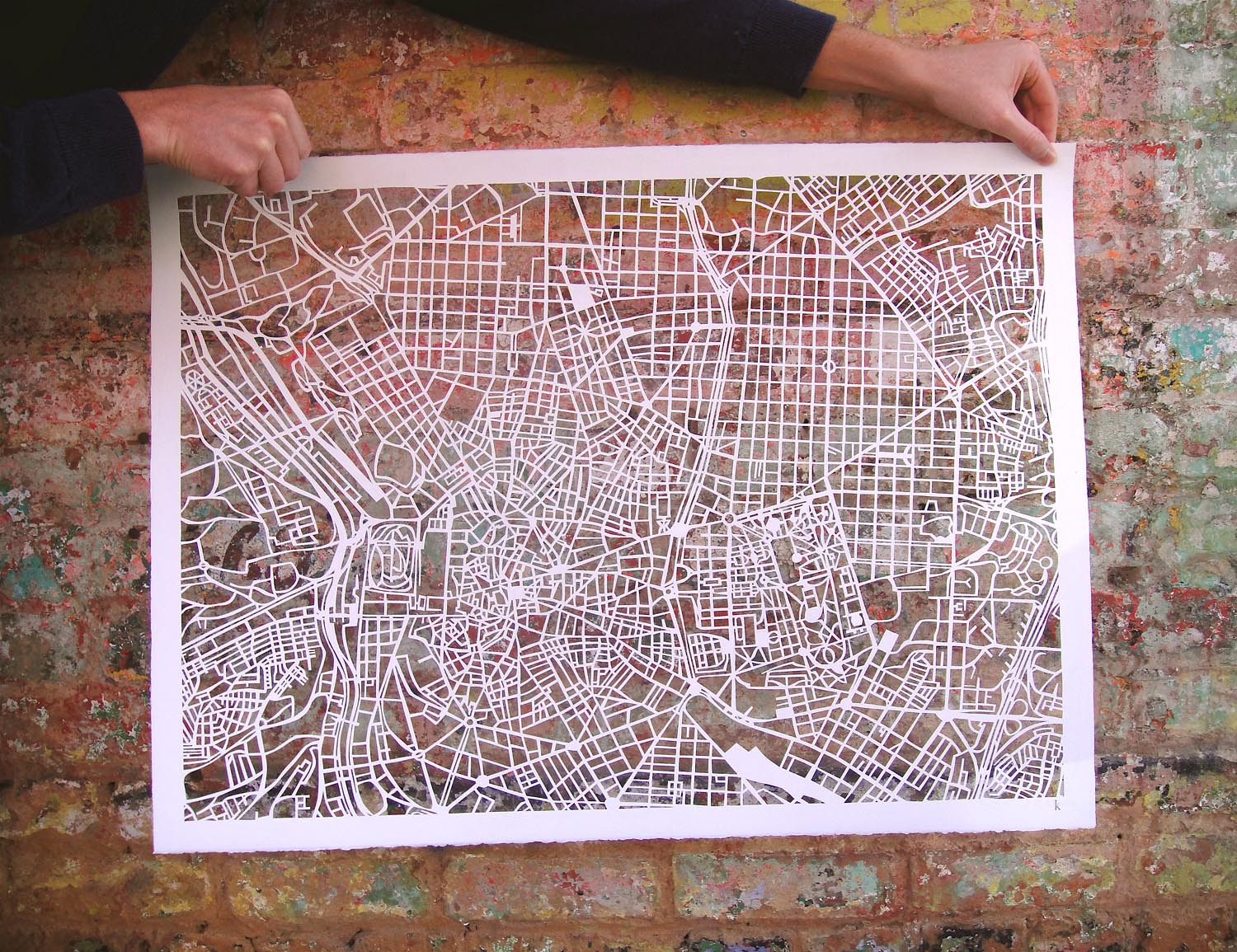 madrid by karen o'leary, en Flickr