One of my lockdown distractions has been going back on some of my writings, including AO entries (and those that did not make the cut). Food-wise, it seems ice cream is something of my Achilles heel as I'm 1 out of 3 for published ones. Whenever I visit a new place there are 3 foods I'll usually seek out in addition to any proper local specialties. I will try to find a). a unique variation on pizza, b). a few packets of potato crisps/chips and finally c). the local frozen dessert. As such, I wanted to share these unpublished Mexican ice cream texts so we can start a conversation (somewhat inspired by the former forum feature of New Flavors Club) on the versatile king of frozen foods.
Nieves (snows), differ from traditional European ice creams by having a lower fat content and a crunchier texture caused by ice crystals. While a majority of nieves are not milk-based (comparable to sherbets), some traditional flavors do include dairy.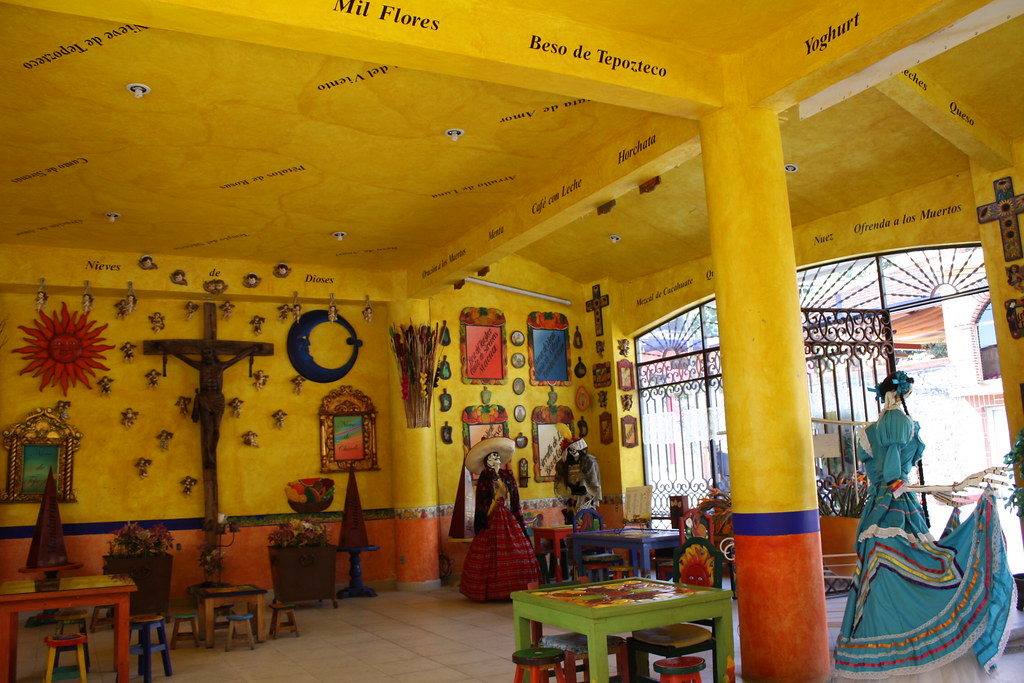 Tepoznieves by David Cabrera, en Flickr
The states of Oaxaca and Morelos (location of Tepoztlán, namesake of Tepoznieves) are known for their nieves traditions, specially poetically-named, dairy based creations like Beso de Ángel (Angel's Kiss), Beso Zapoteco (Zapotec Kiss) and Leche Quemada (Burnt Milk, very different from caramelized milk). In these states, nieves are commonly found on roadside stalls during the warmer months.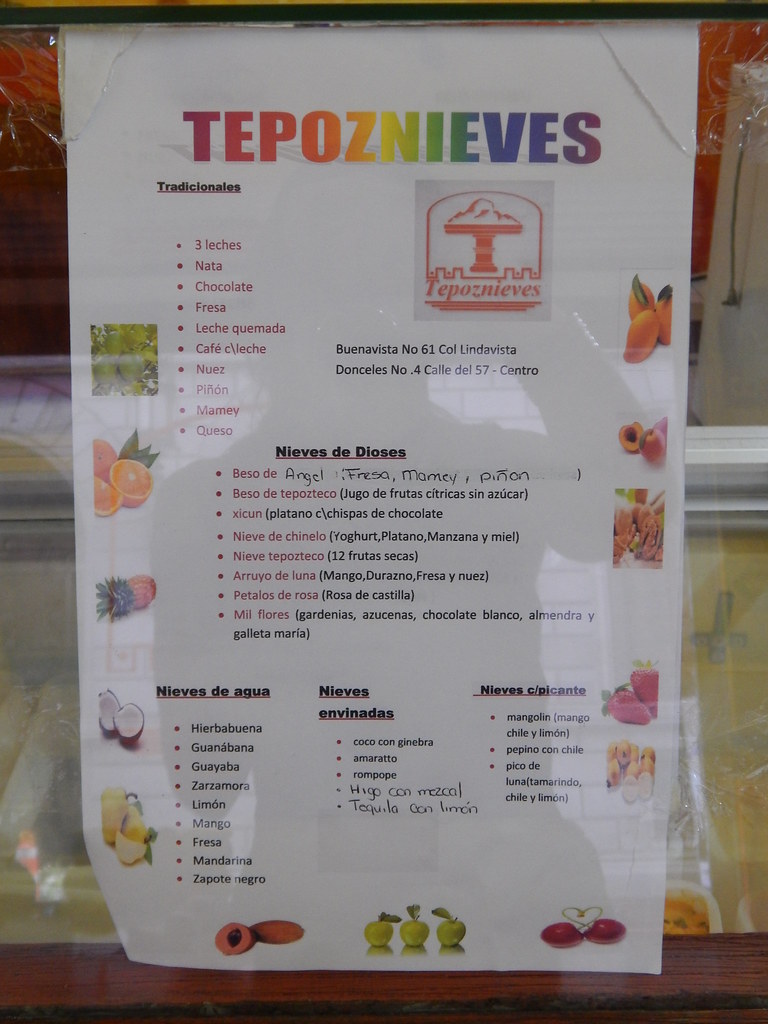 Tepoznieves by Sofia Castillón, en Flickr
The ice cream chain Tepoznieves takes this tradition further by having come up with other recipes like Enchantment of the Moon, Thousand Flowers (with petals of the Day of the Dead flower cempasúchil) and Mermaid's Lullaby. It has also embraced the Central Mexican recipes of vegetable nieves (like beet and cucumber), often served with the local street snack holy trinity of lime juice, salt and chilli powder.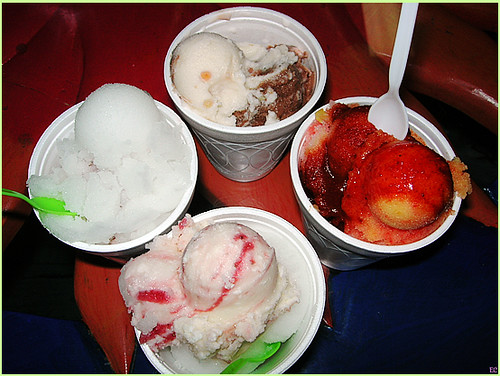 Tepoznieves by Evil Chick, en Flickr
Their flagship stores in Tepoztlán, are known for their large tables and chairs, carved with an assortment of figures and scenes painted in bright colours as well as seasonal displays for dates like Day of the Dead and Christmas. Teir neverías can also be found elsewhere in Morelos state and Mexico City.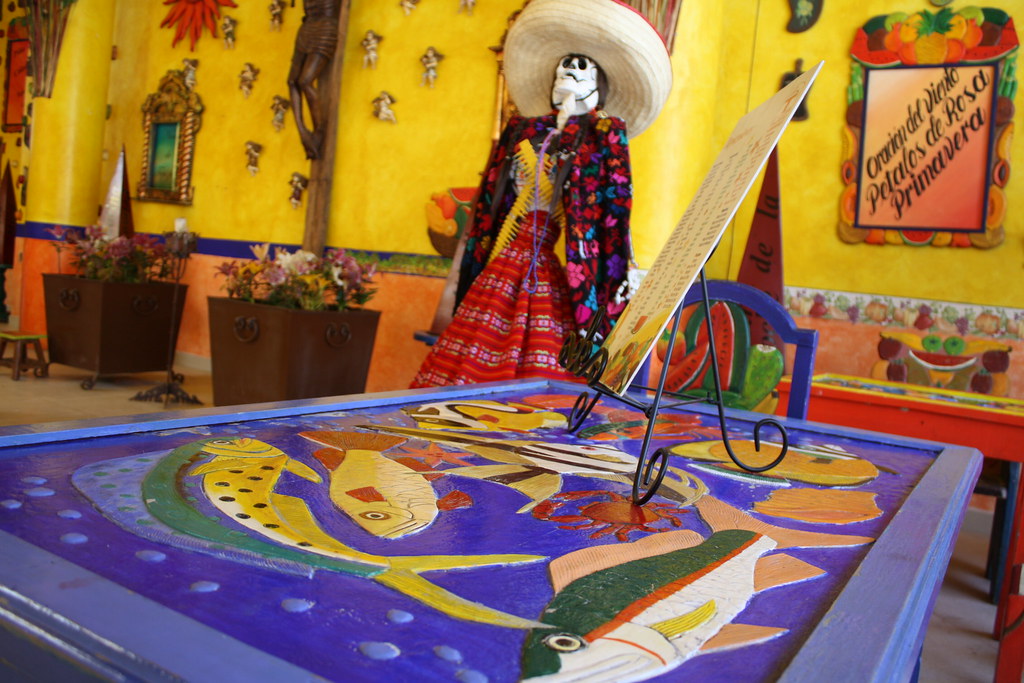 Mesa en Tepoznieves by David Cabrera, en Flickr