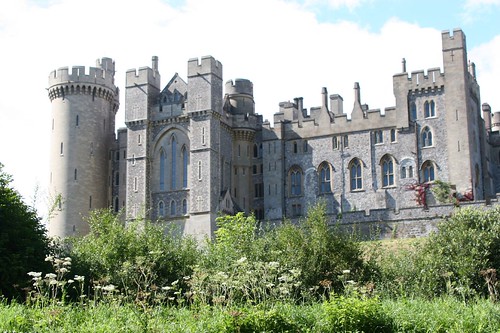 Photo by druss101 is licensed under CC BY-NC 2.0 at Creative Commons and Flickr.
Arundel castle can be found on the South coast of England in between Brighton and the Isle of Wight. When I was there, I felt the knights could come galloping around the corner any minute. I felt I was stepping back in time. Magical!
And, to not leave my own country out, I also like De Haar at Haarzuylens in the province of Utrecht in the center of the Netherlands:

Photo by by
LearningTour
is licensed under
CC BY-NC-SA 2.0
at Creative Commons and Flickr.
The image is a bit dark, but the castle is still lived in and it seems to be right out of a fairy tale. Images of princesses and knights easily come to mind walking around the building and visiting inside.