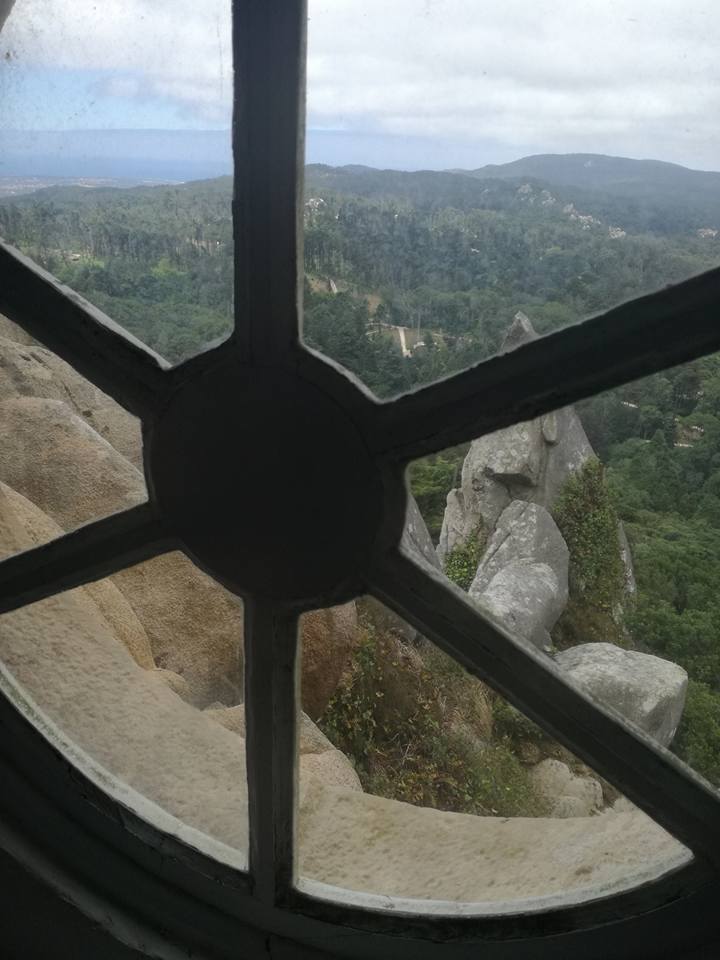 By the way the view out from round stairwells in
Portugal's Pena National Palace
on the other side of the palace pictured above.
Not sure what my favourite castle would be but this is the courtyard of the one I have probably visited the most.
Sønderborg Slot (castle) in Sønderjylland (Southern Jutland ) on the Island of Als.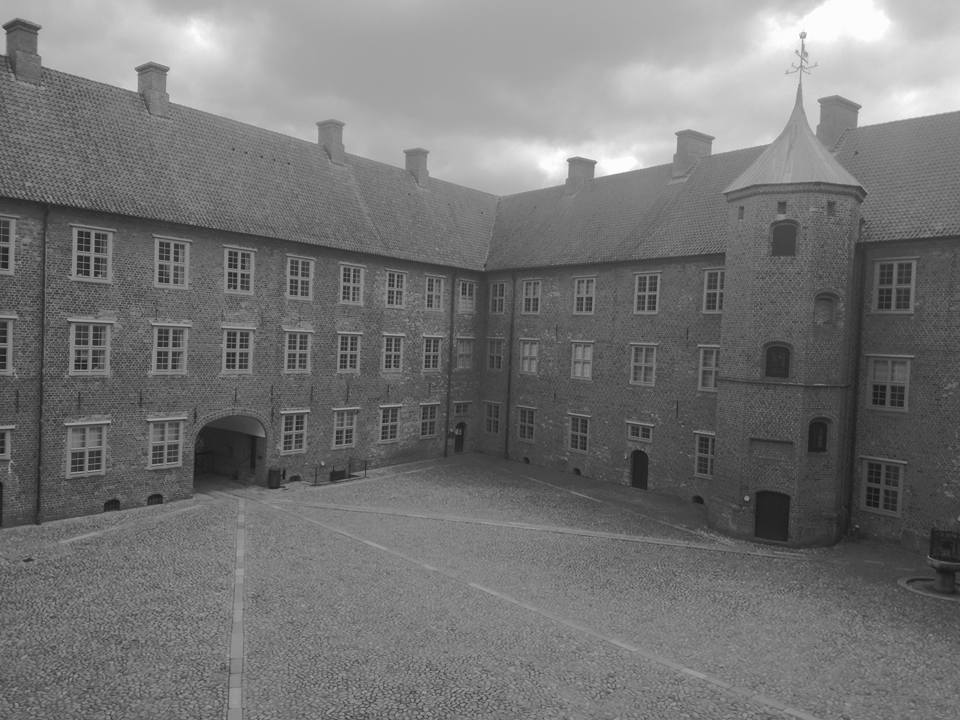 newest item on my bucket list: canoe the polish castle trail
One of the top three highlights of my month long trip to Japan last year was visiting Himeji Castle, which is also actually the first castle I've really ever been to. It is absolutely stunning with its bright white exterior; and it's incredible how much it has survived, including earthquakes and even being bombed in World War 2 – a bomb was even dropped right on top of the castle but failed to go off! When I made plans to visit, I knew the castle would be gorgeous, but I didn't expect how fun it would be to be able to explore inside the castle walls. As someone who isn't very well versed in castle related stuff, I found it fascinating.
I would love to go again in cherry blossom season…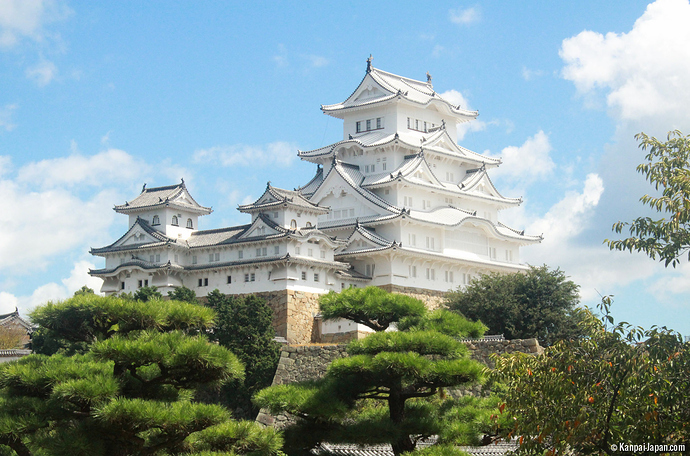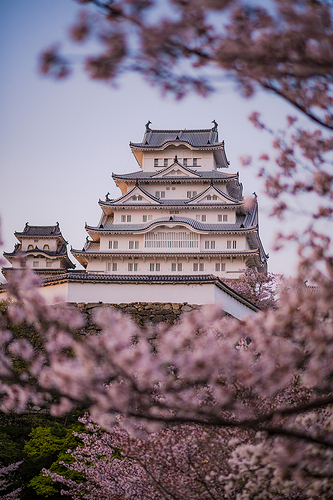 Plus the castle has an adorable mascot, Shiromaru-hime, who is plastered all over the city. I love her.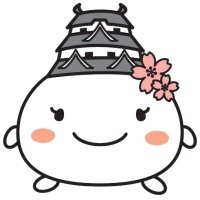 Lichtenstein ist not very impressive because it's so small, but it's a really cute neogothic reimagining of a medieval castle and it's the perfect movie setting
I've been there. It's awesome. And years of Disney-conditioning made me feel like I was crossing over into the real deal. The interior decoration is way more Byzantine than you might expect. No picture taking inside, however. So I've got nothing to share.
Sammezzano Castle is easily on my bucket list. Closed now. But still up for sale if anyone has a few million lying around.
This is one of my favorites too. I went last year and there wasn't much tourism as it is off the classical transivanian route wich includes Pelles and Bran castles.
This is super cool! Thanks for sharing it.
You're absolutelly right, Tomar is really beautiful!
Good call! I enjoyed Carcassone even in high season. There are several castle ruins in the area, one can rent a bike and go to several of them using Carcassone as a base. It is also really nice to cycle along the Canal du Medi too.
New York City has a beautiful castle, smack dab in the middle of Central Park! Belvedere Castle has delighted millions of visitors and natives alike! The two towers in the background are not part of the castle but the beautiful spires of a Central Park West apartment building…think Ghostbusters.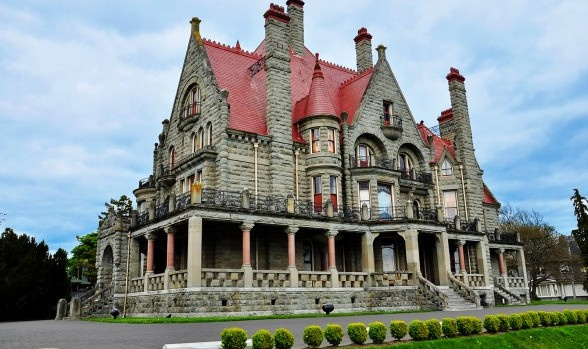 This is my local 'castle'. It is named Craigdarroch Castle and is in Victoria, BC, Canada. It was built between 1887 and 1890, by Robert Dunsmuir and more home than castle. But, as they say, a man's home is his castle. Mr Dunsmuir left Scotland and came to Canada but could only convince his wife to come by saying that he'd build her a castle one day. He became wealthy through coal mining and built this home for her. He died before it was completed, but she lived here for twenty years.
It must be a sight to see living where history has taken place. Where I live on Long Island, NY it is strip malls upon strip malls which dot or dare I say invade our landscape. All similar in design and yes, many include Starbucks as well as other famous chains. I have been to England and when I was there, I was in awe at the historical buildings and castles one can visit and touch. You truly felt you were going back in time.
It really is, I love cycling along roads and just stumbling across castles I never even knew existed like this one I found last weekend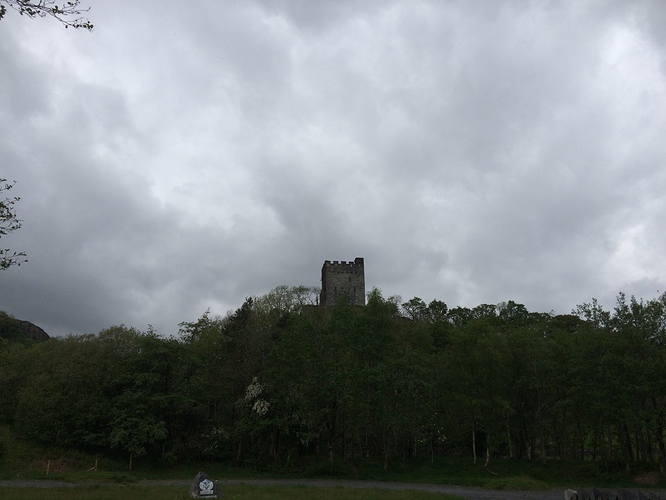 Although I must say I would like a cinema closer than an hour away
I truly love this photo you took. One can use their imagination of whom lived there and at what time period they did. This sole castle stands out as a reminder that we have a history which goes back so many years. It's an ominous photo, especially with the darkened skies behind it. Thank you for taking the photo and sharing it with the rest of us.
I agree - it felt like walking into a Disney movie - but reality intrudes, and is a bit odder. The best tip I got was that you can walk up through the forest rather than taking a bus/cab up to the front gate. Parked the car at a parking area down near the bottom of the hill - there are quite a few walking paths. Way nicer, even in a November drizzle. Stayed in a little hotel in Fussen (nearby) that was 18th century or earlier, which felt like a fairy tale.