Fun fact: mazes and labyrinths are not the same thing. Despite being generally similar, labyrinths are obtuse, twisted paths that only have one entry and exit, while mazes are a puzzling network of routes that can have multiple entry and exit points. This distinction is fun to pull out at parties to make you sound very smart/pedantic, but whether you're navigating a tricky corn maze or winding your way through a devotional labyrinth pattern, one thing is always the same: they are totally wondrous. Let's talk about the greatest mazes and labyrinths we've ever discovered!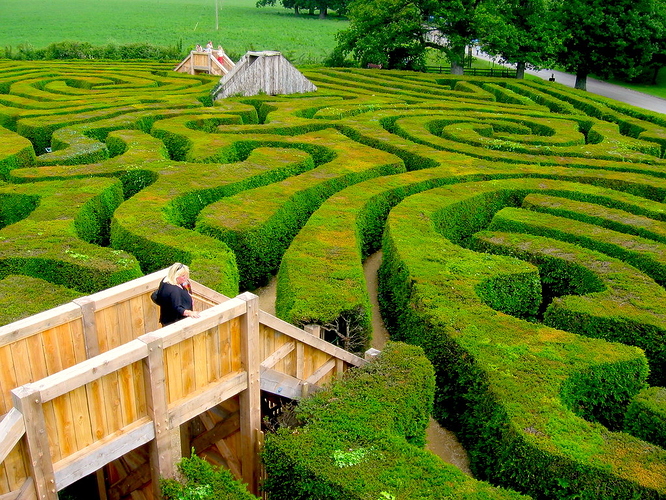 (Image: fribbleblib/CC BY 2.0)
All over the world there are mirror mazes, hedge mazes, and flat religious labyrinths that are just waiting for you to get lost in their designs. I've always wanted to visit the longest hedge maze in the world on the Longleat estate in Wiltshire, England. It looks like something straight out of a fairy tale, as though if you enter, you'll exit into another world.
Tell us about the coolest maze or labyrinth you've ever encountered in the comments below. Let us know where it is, how you discovered it, and if you have any pictures, post those as well. Your submission may be included in an upcoming round-up article on Atlas Obscura. Mazes, labyrinths, either way, let's help each other get lost!