Theaters and opera houses have existed for generations as places for the masses to gather and enjoy music or plays. While it has always been the show that draws people in, the architectural design and interiors of these showhouses can be just as memorable as the performances.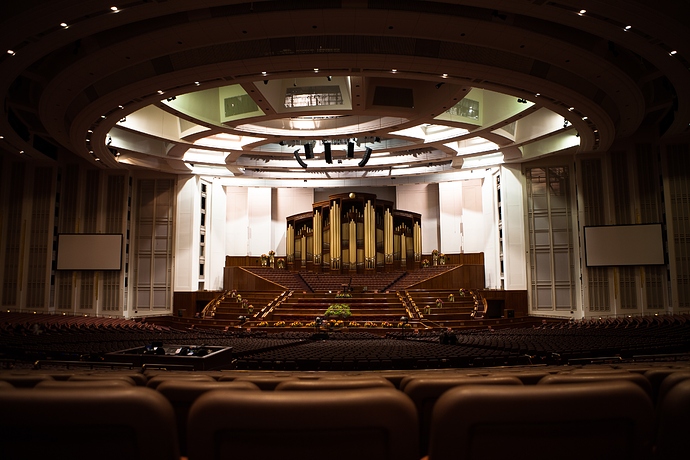 (Image: Evan Qu/Public Domain)
In Toronto, Ontario the last known double-decker theaters in the world also features a cascading garden. The ceiling of the Winter Garden Theatre consists of an amazing collection of flowers and other plants. The floating garden provides viewers with the serenity of sitting in a garden, while enjoying the performance. When guests enter the Amargosa Opera House in Inyo, California the first thing they notice is the dozens of hand-painted murals that adorn the walls. After purchasing the old opera house, Marta Beckett spent years painting the walls of the old theater, while also organizing theatrical and mime performances. Just off the shores of the Oslofjord inlet, an intricate building appears to be floating in the water. The Oslo Opera House in Norway design was inspired by the glaciers that populate the region. These are just a small sample of the gorgeous theaters and opera houses that populate the globe. Those where visitors are not only drawn in by the show, but also by the wonders of the architecture itself.
In the thread below, tell us about some of the most astonishing theaters and/or opera houses you've ever seen. Where is it located, and what makes it so special? What's the history behind its construction and design? What about this particular location caught your attention the most? Are there any hidden secrets? Be sure to include any pictures you might have as well, and drop in your Instagram handle. Your response and photo may be included in an upcoming round-up article on Atlas Obscura.