The La Tete Carrée Library in Nice is an odd building. The giant blockhead looks as if it was hacked off a colossal statue and discarded in the middle of the city. However, inside the massive square head, is actually a three-floor library. The building has been charmingly dubbed, "Thinking Inside the Box." In Hyde, Belgium you can spend a few nights inside a real Trojan horse. La Balade des Gnomes is a bed and breakfast built inside a giant wooden horse, complete with a drawbridge and movable head. From cafes that resemble giant grasshoppers to buildings that look like a LEGO elephant, these are just a few of the amazing buildings around the world that look like anything but, well, a building, and now we'd like to see more!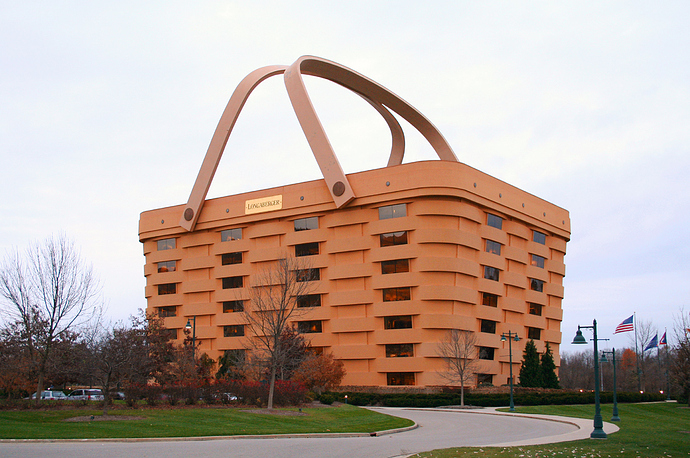 (Image:Derek Jensen/Public Domain)
In the thread below, tell us about some of the most incredible buildings that were designed to look like something else. Where is this architectural marvel located and how did you discover it? What is the building used for, what is the story behind its construction? What type of impression did it leave on you? Be sure to include any pictures you might have as well. Your response may be included in an upcoming round-up article on Atlas Obscura.