Just about everyone has some favorite movie locations they wish they could visit. While many sets are torn down as quickly as they were erected, or the locations are turned back into their original state, a few have remained unchanged since the day the director yelled, "that's a wrap!" These leftover movie monuments are places where film buffs can walk in the footsteps of their silver screen icons.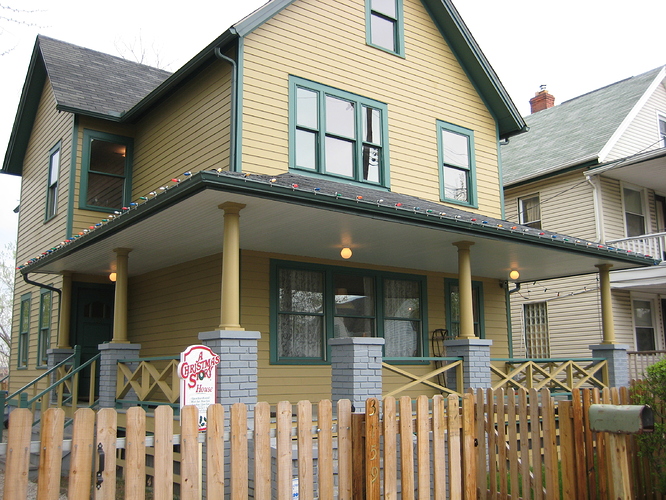 (Image: J. Miers/Public Domain)
In the remote stretches of Tunisia, just outside Nefta village, you can still find the remains of Luke Skywalker's childhood home, otherwise known as the Lars Homestead. Built as a location in a galaxy far, far away, it has survived on our planet all these years. In Höfn, Iceland visitors can walk through a reconstructed Viking village, designed for the film, Vikingr that may or may not be still in production. At 3159 West 11th Street in Cleveland, Ohio you can visit the home of Ralphie Parker seen in the holiday classic, A Christmas Story. The house has been transformed into a museum, leg lamp and all. Just don't shoot your eye out. These and many other locations from the movies can still be found all across the globe, and now we want to hear about the greatest filming locations and leftover movie sets that you've ever discovered.
In the thread below, tell us about some of your favorite movie sets or filming locations that you can still visit. Where are they located and what film did they appear in? Let us know why it's meaningful to you, and whether you've been able to visit? Be sure to include any pictures you might have as well. Your response may be included in an upcoming round-up article on Atlas Obscura.