Saturday mornings in September and October, when the dew is still fresh and bargains are the air, provide the perfect backdrop to get out and go to a flea market. The possibility that you might uncover some hidden treasure at a yard sale or flea market is a special kind of thrill. Diving through the unwanted and disregarded items of someone else's collection, you never know what you might discover. From antiques worth more than their price tag, to that one item you've needed to complete your collection, yard sales and flea markets can be truly magical. Over the years, there have been some amazing finds at the world's swap meets, flea markets, and rummage sales, and now we want to see your most amazing discoveries!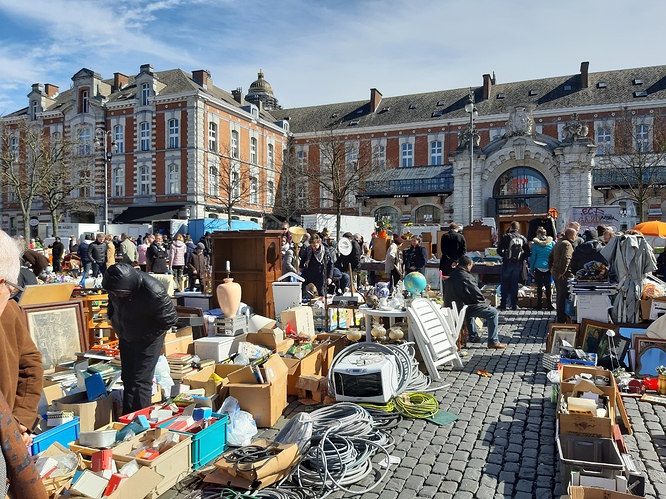 (Image Author Donarreiskoffer/Public Domain)
In the thread below, tell us about your one-of-a-kind yard sale/flea market discoveries. What is it and how did you find it? Why was it something that you just had to have? Was it the final item to complete your lifelong collection? Did you discover an ancient artifact? Be sure to include any pictures you might have as well. Your response may be included in an upcoming round-up article on Atlas Obscura!