Museums are bastions of information and knowledge. Exhibits allow us to peer into the past and gain a better understanding of the world's history. However, there are those exhibits that provide us with insight, while making our stomachs churn. They allow us to journey through the darker, more macabre side of history—and maybe rethink our lunch.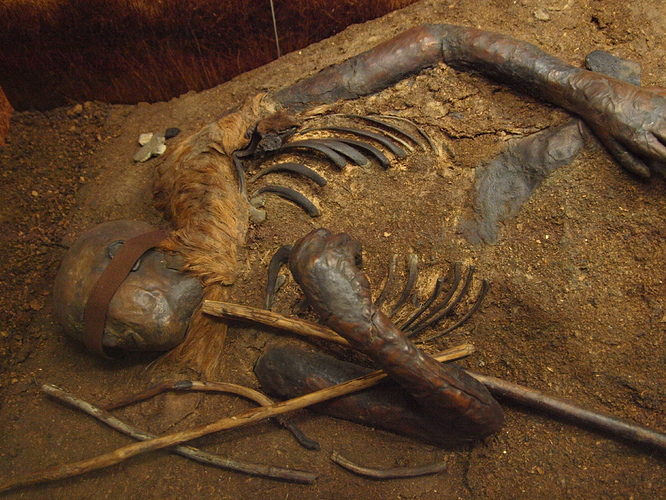 (Image: Bullenwächter/Public Domain)
In the National Museum of Ireland, an exhibit known as Kingship and Sacrifice, displays the deteriorated and mummified body parts of sacrifice victims found in Ireland's bogs. The peat in which they were buried preserved their bodies, many still containing flesh. A short journey down a hallway in the Faculty of Medicine building at the Complutense University in Madrid ends at a morbid array of items. More than 800 skulls, a variety of mummies, and antique pharmaceuticals are among the ghastly collection. The exhibit was designed for students with an interest in medical and forensic history. In Vienna, among the ghastly medieval devices designed for punishment, one stands out among the others at the Kriminalmuseum. The Stachelstuhl was a chair lined with spikes and razors designed to inflict pain from all sides. These are just a few of the macabre or morbid exhibits found in museums around the world that make us gasp, while tapping into our curiosity. And with that said, we'd like to see more!
In the thread below, tell us about a macabre exhibit that gave you goosebumps. Where is it located, and what's the history/purpose behind the exhibit? What stuck with you the most after the visit? Perhaps there's an exhibit you've been dying to see, tell us about it!! Be sure to include any pictures you might have as well, and drop in your Instagram handle. Your response and photo may be included in an upcoming round-up article on Atlas Obscura. Tis the season!