All over the world, there are buildings and locations whose best days are in the past. And while many of these places are left to rot, many find a second life as something new, and far removed from their original purpose.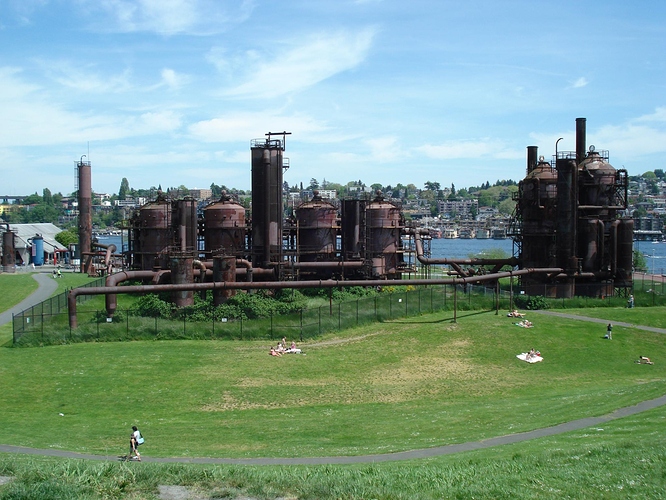 (Image: Cody Logan/Public Domain)
In Seattle, Washington a former coal gasification plant is now home to the Gas Works Park. Once responsible for converting coal into gas, the industrial park is now a public space for all to enjoy. If you happen to be in Pittsburgh, Pennsylvania don't miss the historic St. John the Baptist Church, which has been transformed into the Church Brew Works, a massive beer hall and brewery that has maintained the feel of dining inside a sanctuary. Or near the Estonian coast, a massive seaplane hanger, once utilized by the Soviet Army following World War II, now houses The Estonian Maritime Museum. After a decade of disputes, the Estonian government finally took control of the building, transforming it into an amazing museum. These are just a few of the places from around the world that were on their last leg before being born again. Now we would like to see your favorite places that have been given a new life!
In the thread below, tell us about some of your favorite places that are enjoying a second life. Where is it located? What was it in the past and what is it now? Is there a unique story behind this transformation, and why is it special to you? Be sure to include any pictures you might have as well. Your response may be included in an upcoming round-up article on Atlas Obscura.