Although the year is coming to an end, 2019 will always live on through the memories created from the places we've gone and things we've seen. Sometimes it takes for us to take a break from the world to truly appreciate those places for the impressions they left. While I haven't gotten the chance to venture outside NYC much this year, I figured I'd share one trip I took a few years ago I could never forget.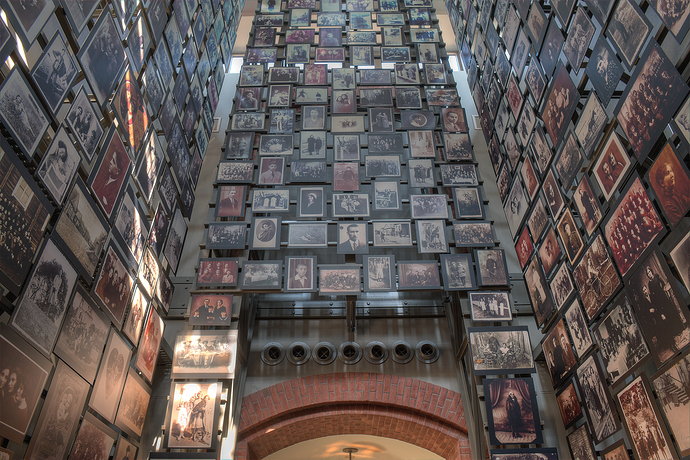 (Image: Dsdugan/Public Domain)
At least once a month I think my trip to the National Holocaust Museum in Washington D.C. At the time, I was taking a class centered around women in the Holocaust and our professor suggested we all go as a class. I knew it would be a good opportunity to better understand the Holocaust more intimately, it was also my first trip back to the museum as an adult. While every exhibit inside left some type of impression, the Shoe Room remains my most vivid memory. The room is filled with thousands of shoes taken from the feet of prisoners as they arrived at the Majdanek concentration camp. The amount of shoes on display is truly staggering. To this day, the smell of the leather emitting from the shoes wafts under my nose whenever I reminisce about that day. Just the thought of something as personal as shoes being taken off the feet of men, women, and children, unaware of their fate was heartbreaking and eyeopening. That visit was made even more special because we also sat with a survivor and listened to her story of how she escaped Poland as Nazi forces closed in. A day I'll never forget. That day further spurred my love for history and the desire to keep stories like hers alive.
In the thread below, tell us about some of the places you've visited this year that have left an indelible impression you will carry over into 2020. Where did you go and why? What did the visit teach you and did it change your perspective on anything? Why was this place or trip so special to you? Feel free to share funny, serious, eye-opening, or wacky memories from a place you visited in 2019, we are all ears! Be sure to include any pictures you have or can find. Your response and photo may be included in an upcoming round-up article on Atlas Obscura!