Most elevators are pretty simple. Most are just there for part-time efficiency, getting you from somewhere low to somewhere high. However, among the daffodils of people movers are a few roses of indoor transportation.
In the Art Towers of Sheffield, England the paternoster lift is one of the last remaining doorless, continuously moving elevators; it's also one of the largest. In Queens, New York, in a former Macy warehouse building, another elevator opens its doors to a psychedelic field of dreams. The walls appear warped, as mirrors make the elevator seem larger than life. These are just a few examples of elevators that have risen to the level of artistic and historical treasures. Now, we'd love to see more!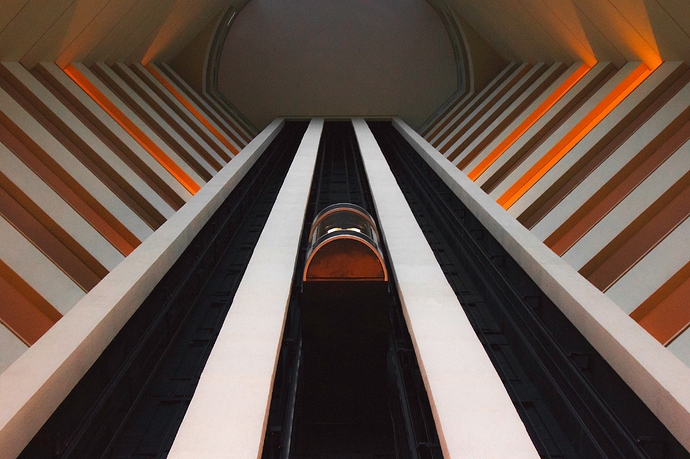 (Image: Michel Paz/Public Domain)
In the thread below, tell us about the greatest, most unforgettable, and downright incredible elevators you've ever encountered. Tell us where it was located and what made it so special! Indoor, outdoor, underwater, every elevator's fair game! Be sure to include any pictures you might have as well. Your response may be included in an upcoming round-up article on Atlas Obscura!