In every city, town, or countryside exists a piece of infrastructure that may now be defunct, but is unforgettable. These roads, bridges, railways, and other commodities were once considered the future, now they remain as historical artifacts and an ode to past memories.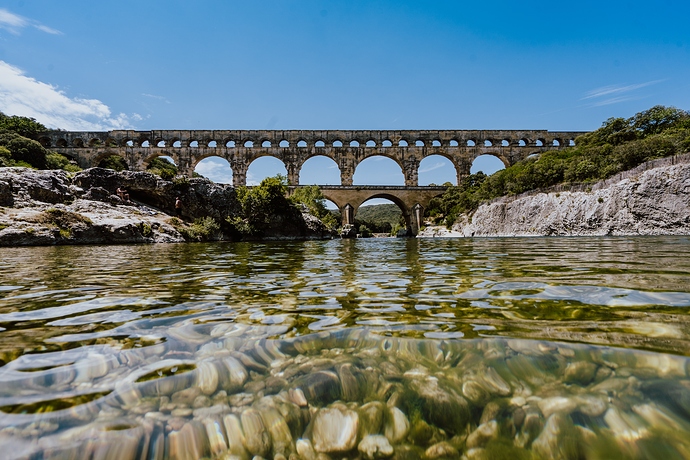 (Image: Xuan Nguyen/Public Domain)
Deep under Naples around 280 miles of tunnels traverse the city. Constructed by the Greeks, the tunnels were later utilized by the Romans to help construct an aqueduct system. Take a short drive down Constitution Ave., in Washington D.C., and you'll come across a seemingly out of place stone cabin amidst the bustle of the city. The home was used by the Chesapeake & Ohio Canal Lockkeeper during the mid-19th-century to collect canal fares and aid ships. If you happen to be strolling along the beaches of Sidi Ifni, Morocco, you're sure to see what looks like a factory nestled in the middle of the ocean. These abandoned sea cable cars were used to ferry passengers and goods between the shallow Moroccan shore and ships. These are just a few examples of the unforgettable infrastructures that exist across the globe. Now we'd love to see a piece of infrastructure that's etched into your memory!
In the thread below, tell us about some of your favorite examples of unforgettable infrastructure. Where is it located, and what was it used for? How'd you discover it? What's the history behind its creation and defunctness? Be sure to include any pictures you might have as well, and drop in your Instagram handle. Your response and photo may be included in an upcoming round-up article on Atlas Obscura.