Windmills were a subject of fascination long before Don Quixote mistook one for a giant. And why not? Windmills have been making life easier and more sustainable for centuries. Much more than simple rustic power plants or rote tools of production, they are also engineering marvels, historic treasures, and artistic masterpieces, all spun up together into one structure!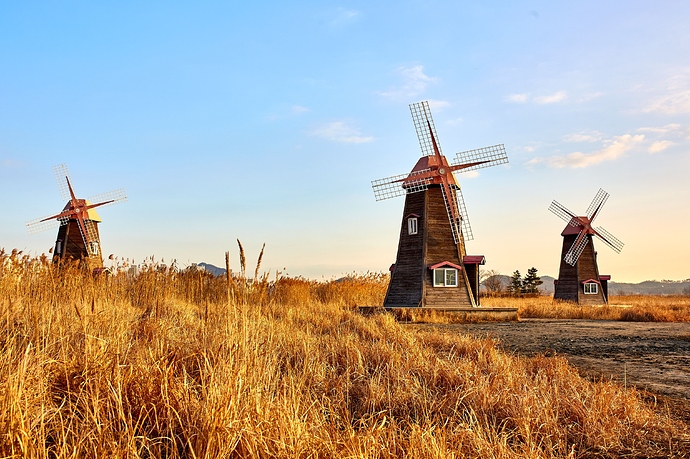 (Image: Mathew Schwartz/Public Domain)
In northeastern Iran, for more than 1,000 years, the Nashtifan Windmills, considered some of the oldest in the world, have been milling grains to create flour. Atop the hills of Consuegra, Spain sit a row of 12 picture-perfect white windmills presiding over the landscape, with a medieval castle as their backdrop. These 16th-century windmills are believed to be the same windmills the Man of La Mancha himself tried to fight in Miguel de Cervantes's classic novel. These are just a few examples of the world's most wondrous windmills, but now we want to hear about the most beautiful and incredible windmills that you've ever encountered!
In the thread below, tell us about some of the most incredible windmills you've ever come across. Where was it located, what made it so unforgettable? Both ancient and modern examples are fair game! Be sure to include any pictures you might have as well. Your response may be included in an upcoming round-up article on Atlas Obscura.