Art and curiosity are everywhere, and with so many incredible sights right in front of our eyes, it's easy to forget that there are often wild and wonderful ceilings hanging just over our heads. From superstar ceilings like the one at the Sistine Chapel to lesser known gems such as the wall-to-wall-disco-ball mirroring of the Shah Cheragh mosque in Iran, all across the globe, there are overhead installations that are as arresting and unforgettable anything at eye-level. And they aren't all found in places of worship, although churches are a great place to find incredible ceilings. Now tell us about the most insane ceilings you've ever encountered on your travels.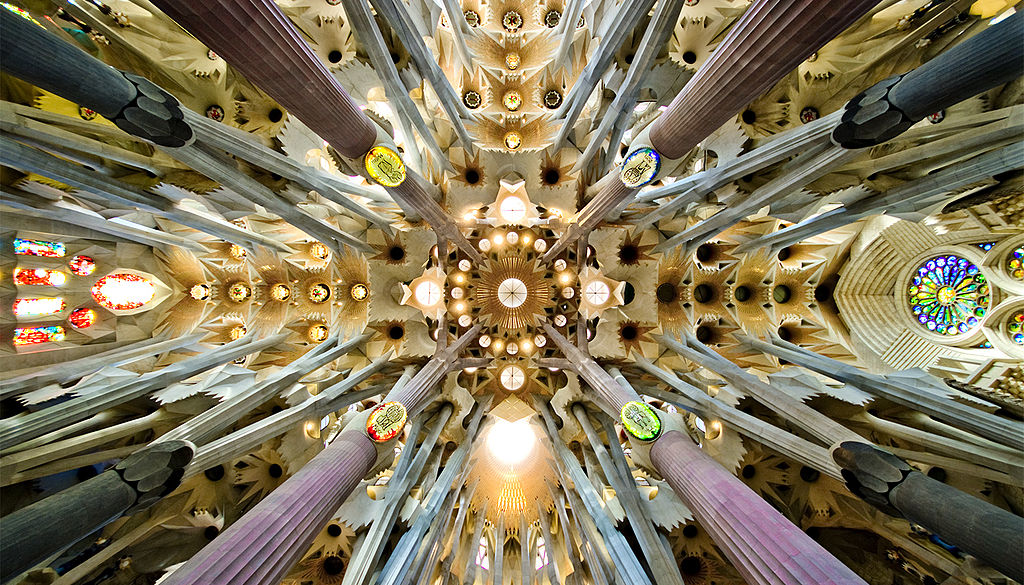 (Image: SBA73/CC BY-SA 2.0)
In the comments below, tell us about the most artful, intricate, beautiful, and unforgettable ceilings you've ever seen. Tell us where it's located, what makes it special, and why you love it! If you have any images of the amazing ceilings, share those with us too! Your submission might be included in an upcoming round-up article on Atlas Obscura. Let's remind ourselves why we should never forget to look up!