That's incredible where is it located
Capela de Ossos Bone Chapel in Faro Portugal is covered in skulls, look up and the ceiling looks back! "Stop here and think of the fate that will befall you…"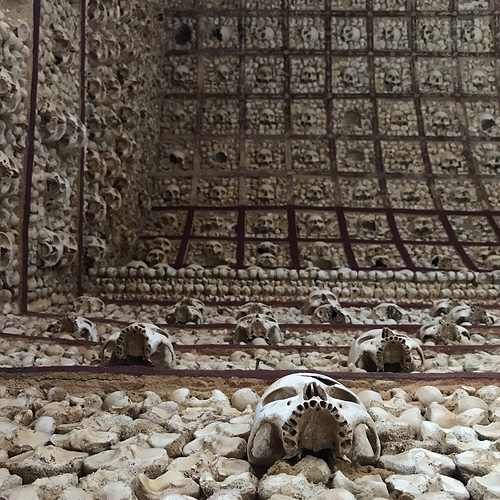 Grand Mosque of Oman was incredible - apologies for the poor quality photos; better ones can be found here: Sultan Qaboos Grand Mosque, Muscat: An Iconic Architectural Wonder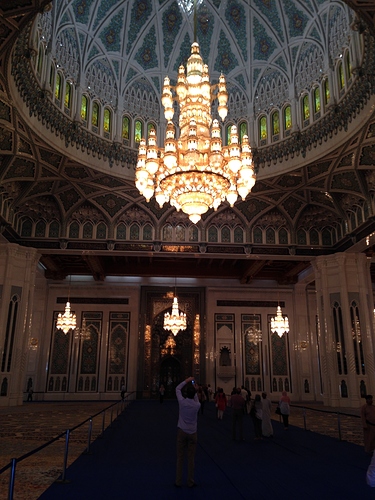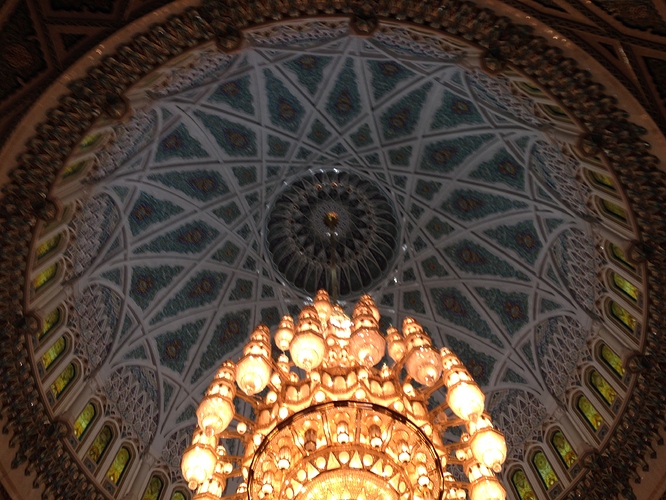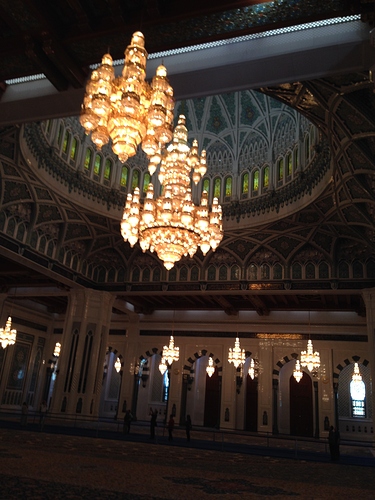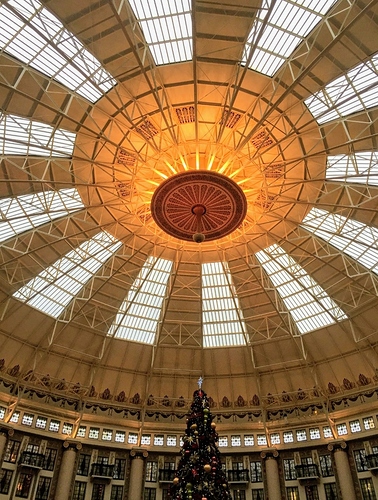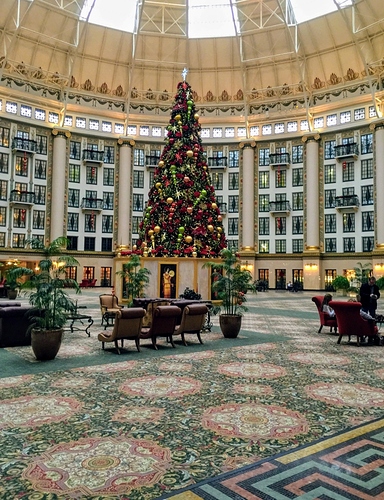 Unlikely location: West Baden Springs Hotel, West Baden, IN. Beautifully restored hotel brought back from ruins.
The Galleria Vittoria Emanuele II in Milan, Italy is a marvel of iron and glass soaring above intricately carved stone, connecting Piazza del Duomo and Piazza della Scala, creating a light-flooded public space below. There is so much detail in the facades, one forgets to look up and enjoy this stunning feat of Victorian architecture. Since visiting it, I have long wanted to use it as a subject matter for one painting, but was too daunted to tackle the complex subject matter until recently. I have used a palette of mostly burnt sienna combined with velvety black charcoal which echoes the "Milan Style" (a requirement of merchant signs to be made of gold lettering on black.) The detail is carefully rendered in watercolour and charcoal and I have tried to reflect the "lightness" of the glass, anchored by heavier stone.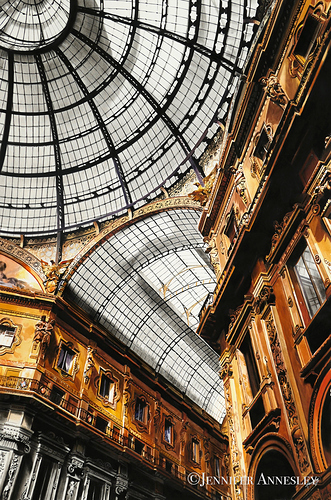 Yet another reason I need to go back to Panama a while, the artwork on the ceiling (and other spots) of the newly restored Teatro Nacional…
What about the museum of biodiversity too in Panama City ? I've never been there myself but its an incredible looking building that houses a superb museum. It totally deserves to be in the Atlas IMO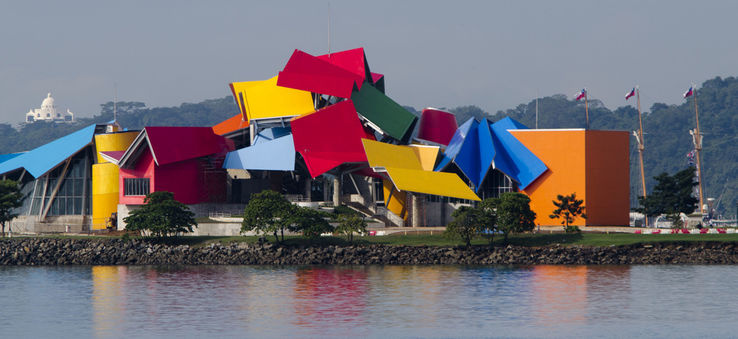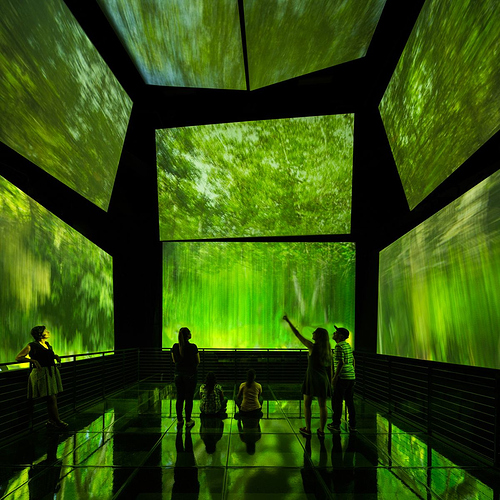 The Alhambra, in Grenada Spain, is a hilltop area comprising of several buildings. I could not find which building your pictures came from. Please be more specific, as I wish to visit and see these beauties for myself. Thank You, Carl
Hi Carl, I cannot remember which part of the palace those ceilings are in. But I recommend seeing all of them!
If you go you I'm sure you would visit the whole place.
I've never been. It opened either shortly before or not long after I left Panama, so I know pretty much nothing about it.
I seriously need to go back and do a comprehensive road trip… so much has changed.
Definitely , I bet there are hundreds of places in Panama that would be brilliant to add to the Atlas , I'd love to go there and document them myself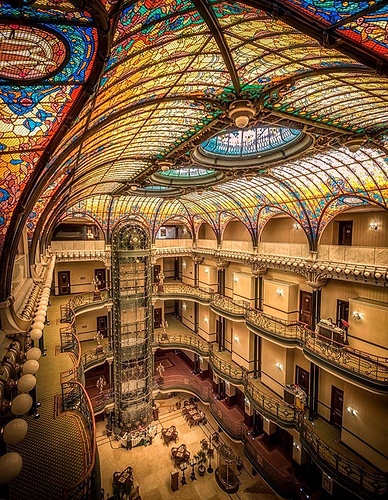 Ceiling in the Art Nouveau style hotel Gran Hotel Ciudad de México in Mexico City, built in 1899. Designed by the French glass artist Jacques Grüber (1870-1936).
wonderfull art:heart_eyes:
I always loved visiting this auditorium while taking my MAT at Roosevelt and our graduation ceremony was held in this very auditorium which also hosted dramatic plays, including "Urban VII" and many others I enjoyed, as well as Chicago Symphony Orchestra concerts, while Orchestra Hall was under repairs, and I had the joy of singing baritone in the chorus at both venues.
I was lucky to have gone there and stroll about at leisure as one in a group of American art teachers, teaching for the US Army brats in the Pacific Area; so our trip was specially tailored to the best arts and architecture, soon after China reopened to the West. Truly one of the most important and beautiful jewels of Man's Patrimony!
I have several times had the privilege of viewing he dragons on the multiple ceilings of the Tofukuji and they are, indeed, impressive and Zen thought provoking. They are among the most dynamic and realistic paintings in the world.