Anybody have any great travel tips for locations that just tickle your mind? Places that make you feel like a child filled with excitement, interest and curiosity?
I'll start this off by offering a couple of my faves that make your mind happy and curious.
Sintra's Quinta da Regaliera! Mind blowing. Yes, there is a good AO article about it to pique your curiosity further. Crazy architecture- check! Allegorical grounds intended to get you in the Chaucer mode thinking of the rings of Hell-check! Dead-end paths- check! Gorgeous views and absurd-but-it-works mix of styles- check!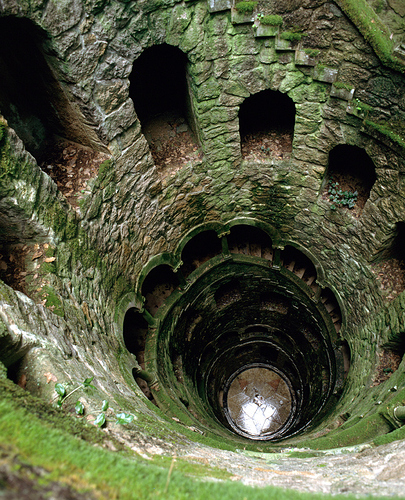 The tower DESCENDS!
For a second example, San Francisco's Tactile Dome. Wow. Not for claustrophobics who seem to back right out, but if you have a fear of heights, it is still amazing since you have no concept of space so nothing bothers you (and I doubt- but can't verify since you can't see- that you're ever very far off the ground). You could stand in it for an hour and never be able to see your hand right in front of your face. As the name indicates, you have to feel your way through it. They stagger the entry so you have plenty of time and no one pushing. I'd love to give away what you'll find, but it's more fun to discover it on your own.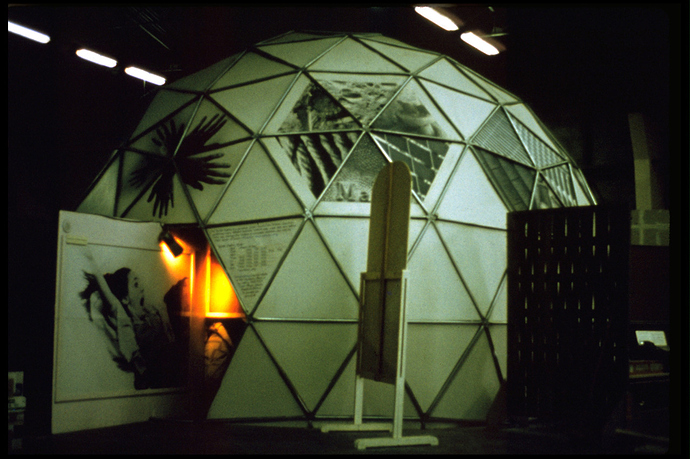 Love to hear if anyone has other similar mind candy locales.