Close to home for me is Frank Lloyd Wright's breathtaking Marin County Civic Center. The Civic Center Library within is one of the more humble parts of the building, perhaps so you can pay good attention to your reading, but — true to form — the round, gently domed room still provides the feeling you're inside of a flying saucer's library rather than properly tethered to the ground.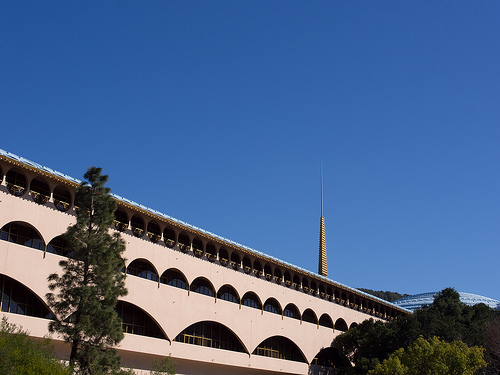 Photo by Eugene Kim.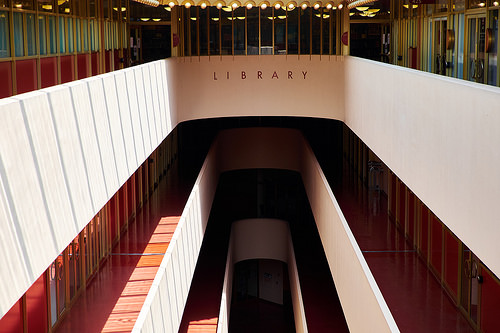 Photo by Kārlis Dambrāns.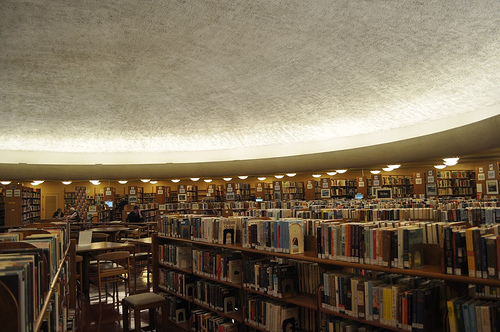 Photo by Jesse Ganes.
As already pointed out in an AO article, this is also a great place to visit if you're a Star Wars fan, or if you've enjoyed the movie Gattaca. It's extremely easy to visit, just up an escalator or elevator, there's plenty of parking, and the whole place is a feast for the eyes and lens.