If there's one thing Atlas Obscura likes, it's a good-looking library. There are more lovely libraries in the world than we could ever hope to catalog in all of their eye-popping fullness, but with your help, we might be able to come close. Whether it's a frumpy-but-cozy municipal library or a grand, baroque temple to the written word, we want to see the most beautiful libraries near you!
I have to count myself lucky, since both places that I've lived for most of my life, Salt Lake City and New York City, are home to incredible libraries. The main branch of the Salt Lake City Library is a futuristic wonder of modern architecture, all glass and huge, curving walls. A striking vision of what libraries can be. Then of course New York has The New York Public Library's Stephen A. Schwarzman Building, with its iconic twin lion statues, and jaw-dropping interior architecture. Both sites have proven to be calm and grand surroundings for me over the years. What libraries have you found so gorgeous that you just can't forget them?
Tell us about the most beautiful library you've ever seen in the comments below. Tell us where it's located and what you love about it. And be sure to include any terrific original pictures of the library that you might have. We want to see how lovely they are! Your comment may be included in an upcoming roundup article on Atlas Obscura. You shouldn't judge a book by its cover, but at least for this exercise, you can totally judge a library by the way it looks.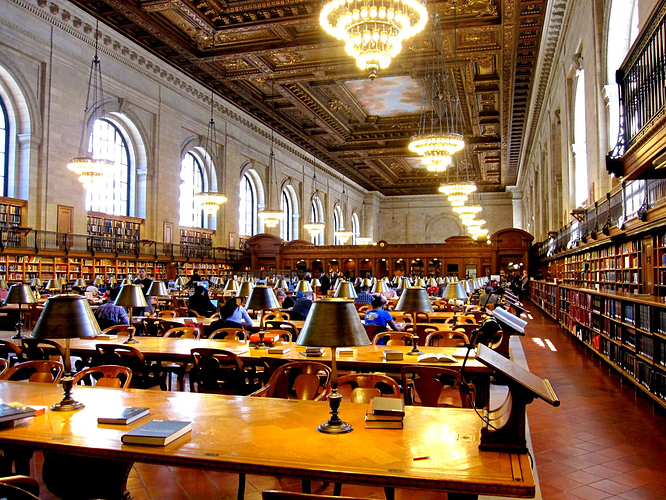 (
Image: Travis Wise/CC BY 2.0
)