I'm not sure if this is the same one mentioned previously in Prague, but this place was stunning. Home The Klementinium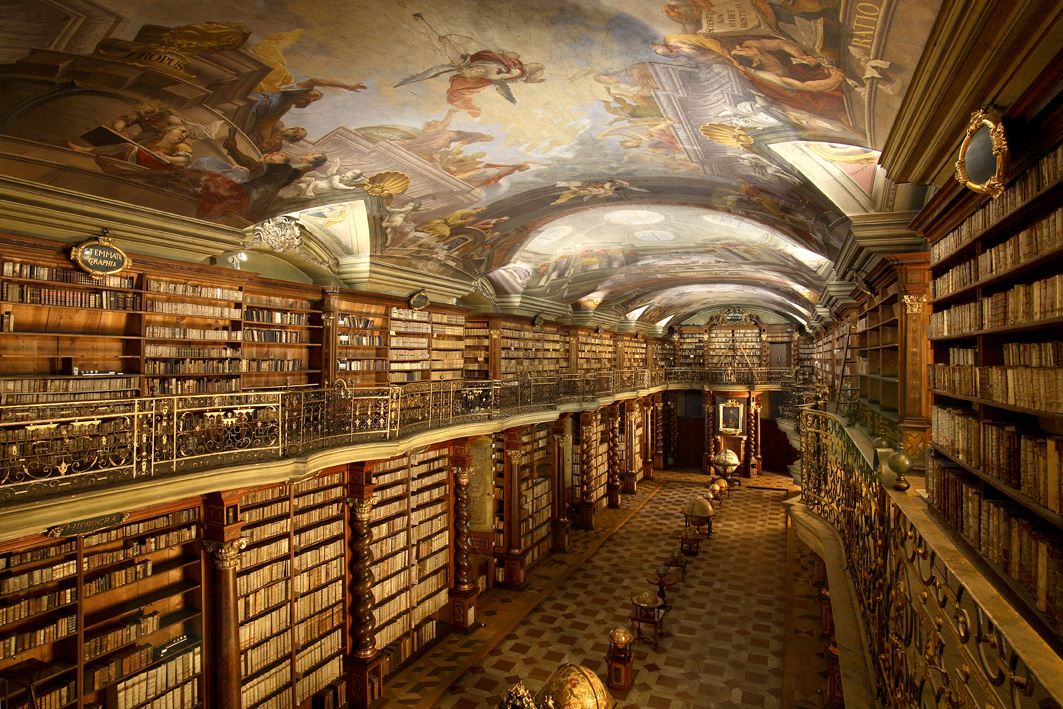 The most beautiful library I know is mine - the one I fell in love with four years ago when I first interviewed to work here at Avon Grove Library. We're a public library in West Grove, Pennsylvania, serving 33,000 residents of southern Chester County. Over 100,000 people come through our doors each year, and we offer close to a thousand storytimes, craft classes, book club meetings, lectures, performances, and other programs annually. What makes my library so beautiful isn't just the architecture, though I love its traditional small-town charm; it's the faces: the little kids eager for storytime, the parents and grandparents getting stacks of picture books to read to the children, the teens who like to hang out in our computer lab, the seniors looking through our bestsellers… everyone is happy to be here (barring the occasional toddler meltdown!). Being the director of a library that serves as a community center, providing lifelong education and enrichment to people from all walks of life, is the best job I've ever had.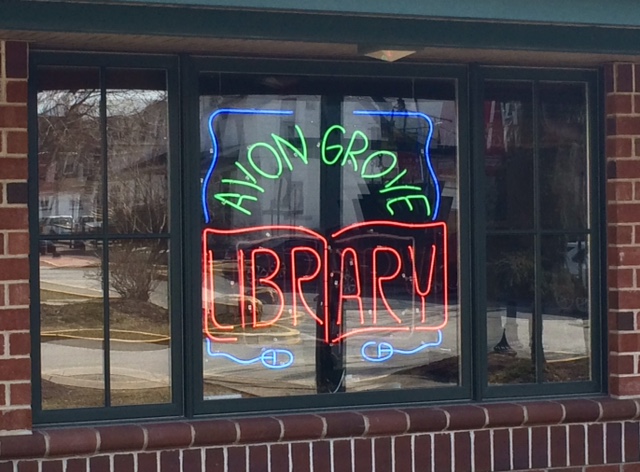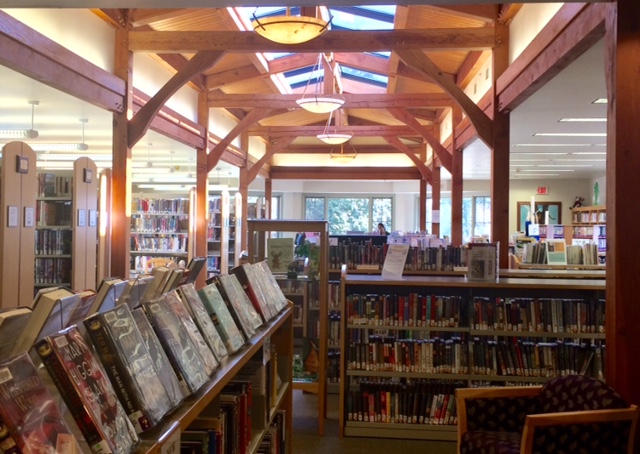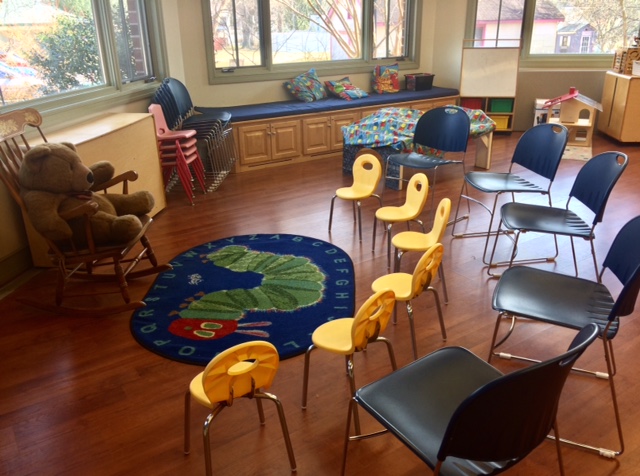 In the Des Moines, Iowa state capital there is the State Law Library. It four levels and has a beautiful art deco design.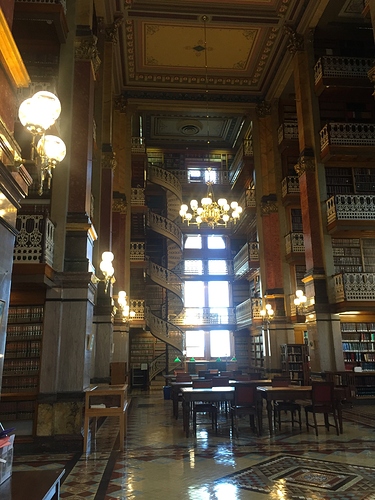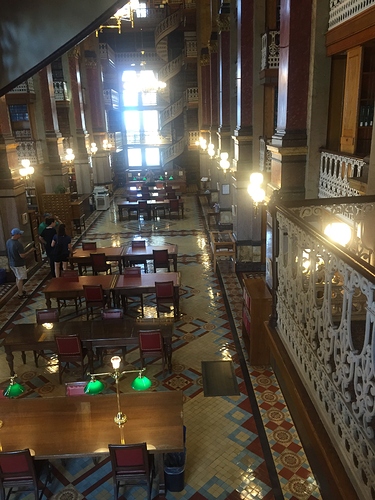 Saw a concert there. It's gorgeous.
https://goo.gl/images/RT3G59
The library in the San Francisco Monastery in Lima, Peru. Our tour guide said, "I know what you're thinking… Harry Potter…"
This is the Strahov Library in Prague–amazing space, the kind of library you dream of–full of science and art, and yummy looking volumes that we couldn't touch!!
And whatta ceiling–Rococo all the way.IMG_20181017_110804|375x500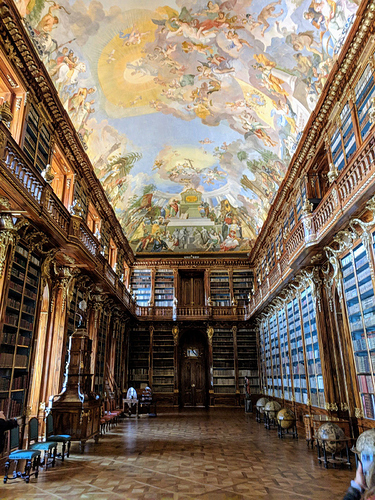 Fantastic topic…love it.
There are 2 libraries inside the Eisenhower Executive Office Building which is part of the White House Complex. Beautiful architecture. I don't have any pictures. I worked in that building over 20 years ago and tours of the building were available on Saturdays. I've no doubt they have ended due to security concerns…but if you happen to know someone who works there, they can get you in to give you a tour. The building is really very nice as well.
The library in Tianjin China, check out the online photos
So many stunning libraries and now I just want to sit down in some of 'em with a giant hardback or fifteen…
I'm fortunate in that my hometown has several glorious libraries. A few are already on AO, including the John Rylands Library and the Portico Library…
The library I go to, though, is Manchester Central Library. It's a beautiful building modelled on the Pantheon in Rome, pride of place in St Peter's Square next to the gothic town hall. The reading room beneath the dome is breathtaking and I liked looking at the Shakespeare stained glass window above the entrance when I walk out…
Sadly, I am not sure if this library exists anymore, due to two devastating fires in the Mackintosh Building, in 2014 and again in 2018. It is the library at the Glasgow School of Art, by Charles Rennie Mackintosh, small but beautiful, with all the trademark Mackintosh touches. Not my own photo, Can't find my own ones. [cid_2516582|690x462]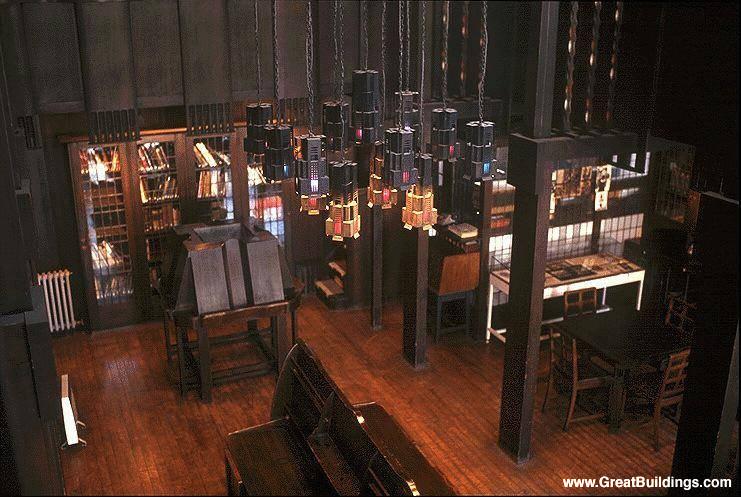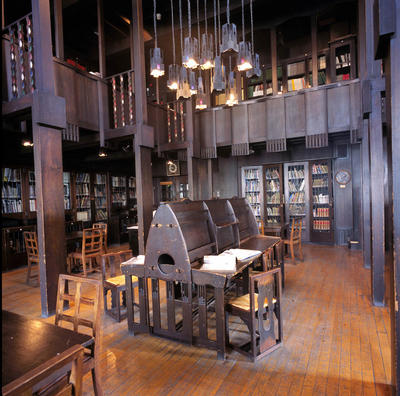 The Library of Congress is absolutely incredible, especially the main reading room.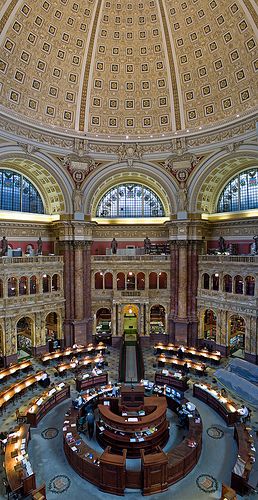 It was even more amazing when it was filled with the old card catalog!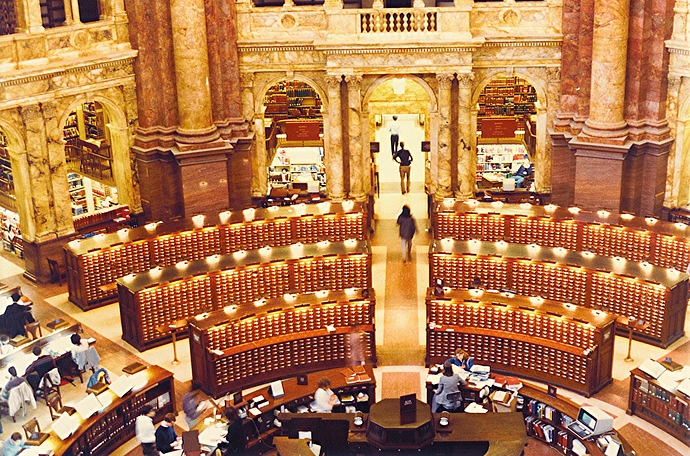 I have a few such places in my memory: Burton Barr Central Library in Phoenix, the "bookshelf" library parking garage in Kansas City, the Hargreaves Hall library at Eastern Washington University, the old Beaux-Arts library in San Francisco, the long-destroyed gorgeous front end of the library at University of Detroit Mercy (now completely drop-ceiling genericized), the Truman Library in Independence where I met President Truman and sat on his lap… but the one where my mind was opened was the main library on steep Felix Street in St. Joseph, Missouri, with its beautiful glass-floored cast-iron stacks and recently documented Tiffany dome window.
I think the most impressive library architecturally and historically that I've seen so far has been the library of El Escorial just outside of Madrid , I wrote an entry a while back on it for AO

It is an absolutely fascinating place , so much history within its walls and shelves. But I prefer it as a historic library and I'm not sure if its my cup of tea to read in aesthetically ( The religious overtones are a bit much for me as an atheist).
In the reading sense I'm very easy to please , I guess any library with a decent collection of books on obscure subjects (that usually were last taken out in 1994) with a quiet corner, preferably with a window to look out of is my kind of haunt. I used to love going to the Biblioteca Central at the UNAM in Mexico city on some weekends and read to my hearts content all kinds of books.
The Nuova Manica Lunga, Biblioteche Foundazione Giorgio Cini, on the island of San Giorgio Maggiore, Venice, Italy is a marvelous place to study Italian culture and art history.
The Library of Parliament in Ottawa is my favorite anywhere in the world.
I love the central library in Liverpool which merges modern architecture with its classic Victorian layout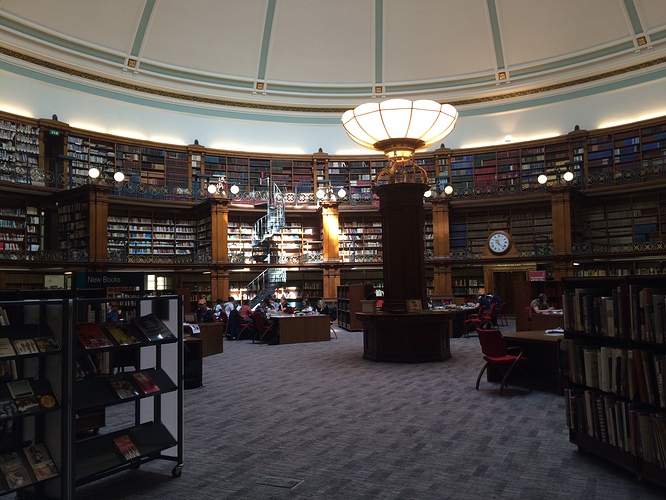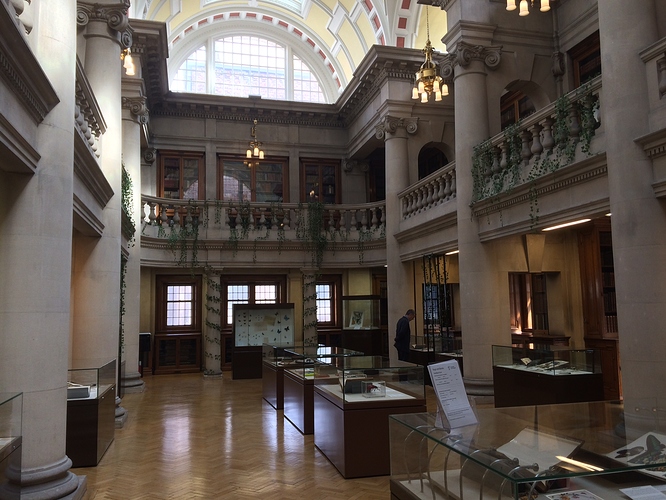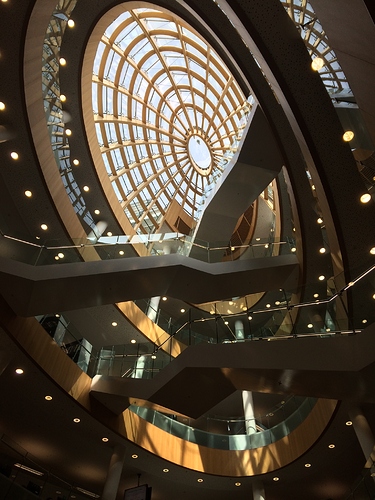 This is beautiful! Thank you for sharing it!