sorry my photos are not the greatest
Yes, the Suzallo Library on the University of Washington campus. Serves as the backdrop for ESPN Game Day and other events.
Not strictly a library, but a bookstore: The Livraria Lello bookstore in Porto. I'm borrowing the Atlas Obscura post because their photos are much better than mine.
Because this bookstore helped inspire J.K. Rowling's vision of Hogwarts, the place is crowded. I even had to pay admission when I visited in 2016.
So cool. Very Frank Lloyd Wright, especially the Guggenheim Museum.
I am so fortunate to be able to visit this library whenever the spirit moves me.
Suzzallo Library University of Washington campus.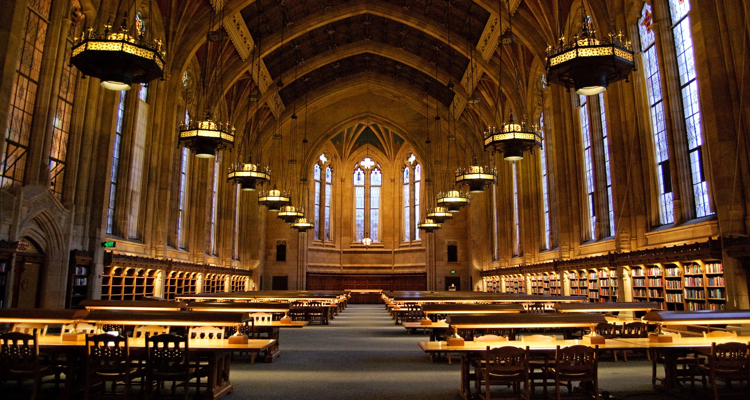 photo credit: collegerank.net
Muskegon, Michigan, hosts the Hackley Public Library, a marvel of brick masonry and stained glass portraits of authors such as Shakespeare and Goethe. Opened in 1890, the building was the gift of Charles Hackley, a lumber baron, to the City of Muskegon Public Schools.
A bust of Mr. Hackley frequently sports a Muskegon High School "Big Reds" t-shirt.
Linderman Library, at Lehigh University in Bethlehem PA, recognized as one of the most beautiful in the world, now 14o years old.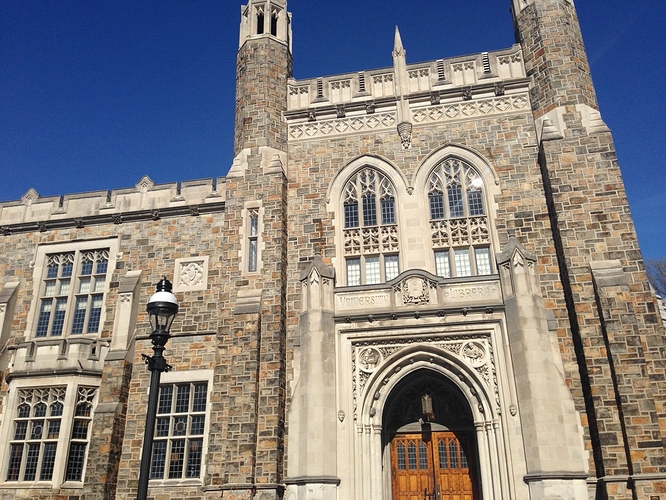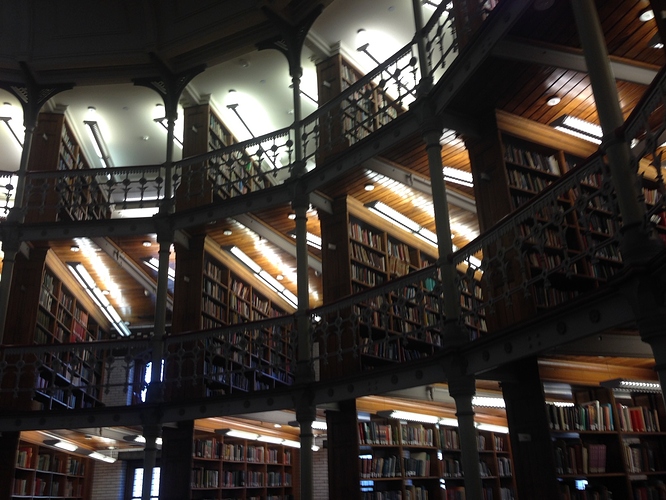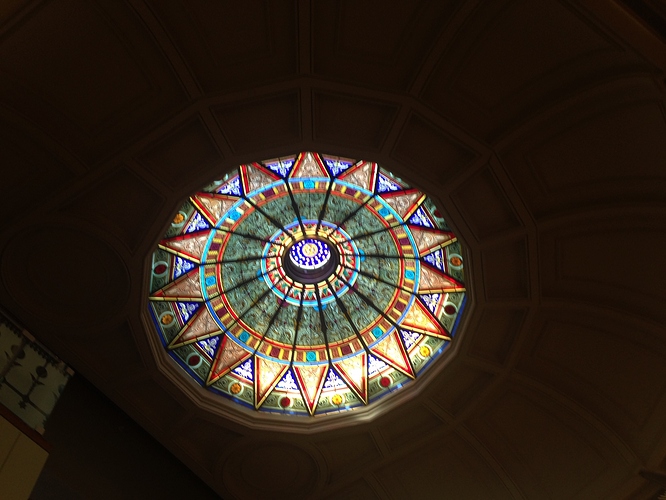 Pickler Memorial Library on the campus of Truman State University in Kirksville, MO. Many great memories made there. I love visiting libraries everywhere I visit, but when I think of a library, this is the library that pops into my head. (more pics in replies)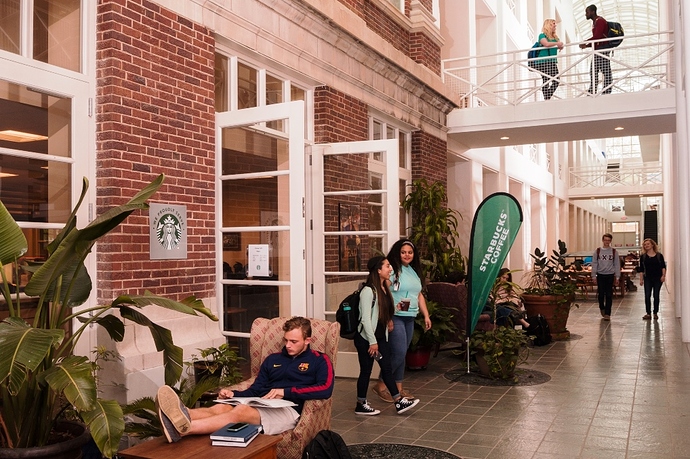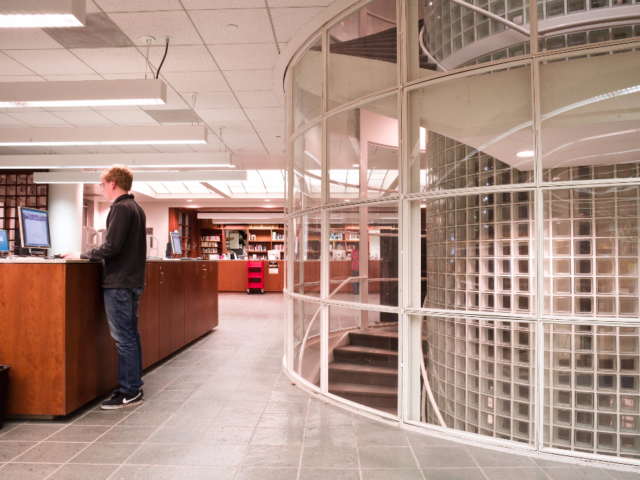 I went to the Strahov Monastery library in Prague. It was amazing!
The most beautiful library I have ever seen was in Coimbra, Portugal.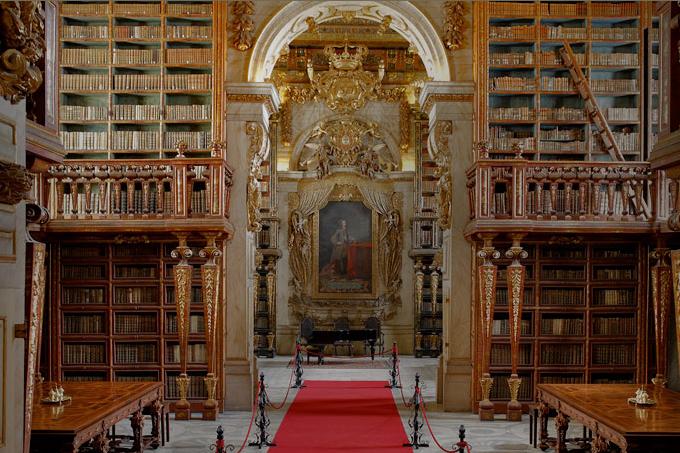 Biblioteca Joanina, constructed in 1717, is located in the University of Coimbra. This baroque library was made with teak which maintains a healthy humidity level and temperature inside the library. Teak is also a natural insect repellent.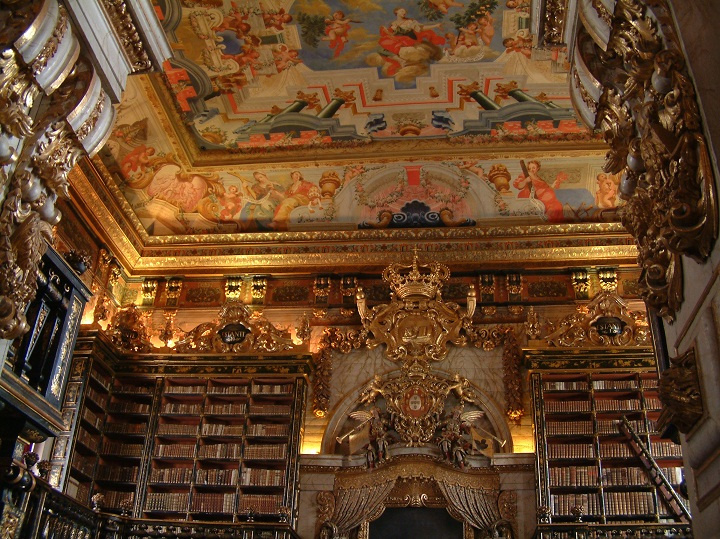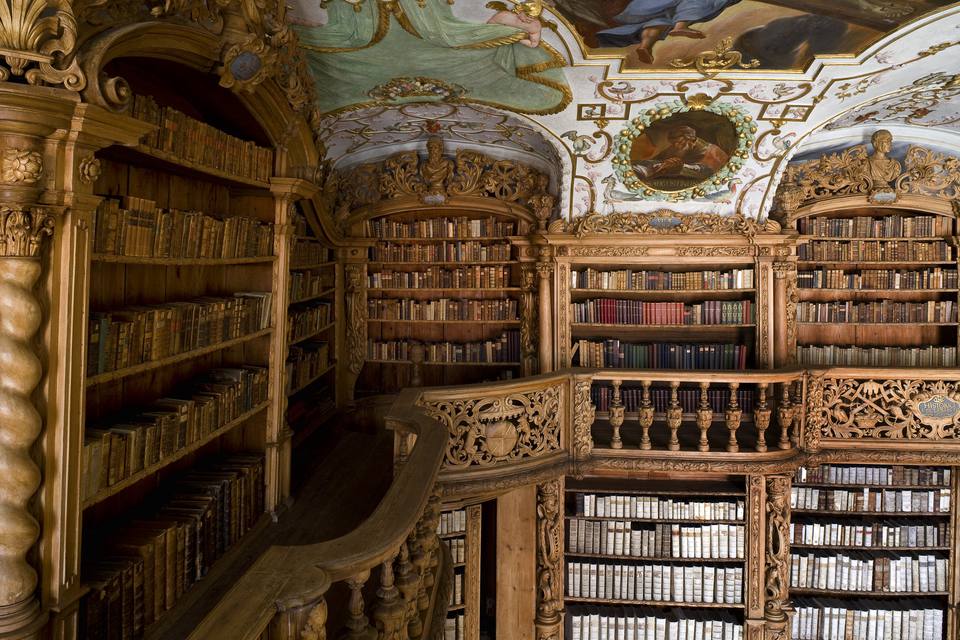 The whole library is just a work of art!
The Morgan Library in New York City. Not just a great library but a great museum.
The Laurentian Library in Florence. Those Michelangelo steps!
Some wonderful entries here.
I second the mention of the Laurentian Library in Florence.
Was just there over winter holiday. It is truly awe-inspiring. Not for use of course, but quite an experience.
I haven't seen a mention here of the Portuguese Reading Room in Rio de Janeiro. Truly beautiful.
Of course there is the Bibliothèque Nationale de France – NOT the useful but hideous (on the inside) François Mitterand site – but the Richelieu site, with its wonderful reading room designed by Henri Labrouste. (I don't think they allow visitors though.)
Also the Bibliothèque Mazarine in Paris. Complete with creaking wooden floors and smooth-eyed marble busts staring down at you…
Finally, must add, above all, though it's obvious, and this entire forum begins with a picture of it, that I have left my heart, more than once, in the Rose Reading Room of the NYPL. No place like it in all the world.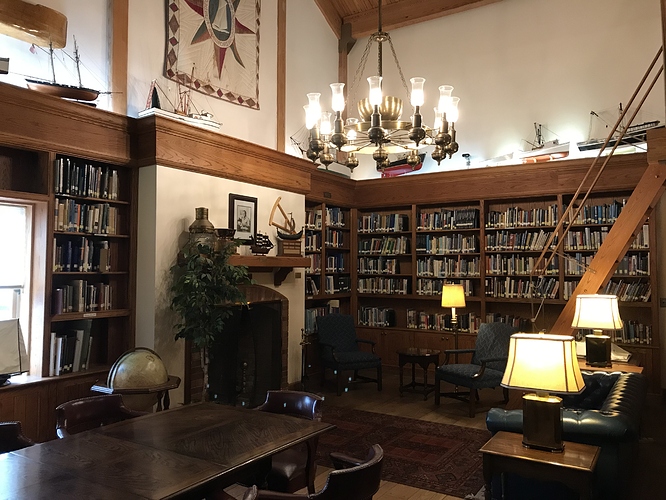 One of the best small libraries I have ever had the pleasure of visiting is the Beaufort (pronounced BOW-FURT) North Carolina Maritime Museum library in eastern NC. It is filled with nautical books and periodicals and is a wonderful, quiet place to spend a few hours browsing through the collection and reflecting on our nautical heritage and ties to the sea.
This library is inside the Scottish Rite Temple in Guthrie, OK.
I'm not sure if this is the same one mentioned previously in Prague, but this place was stunning. Home The Klementinium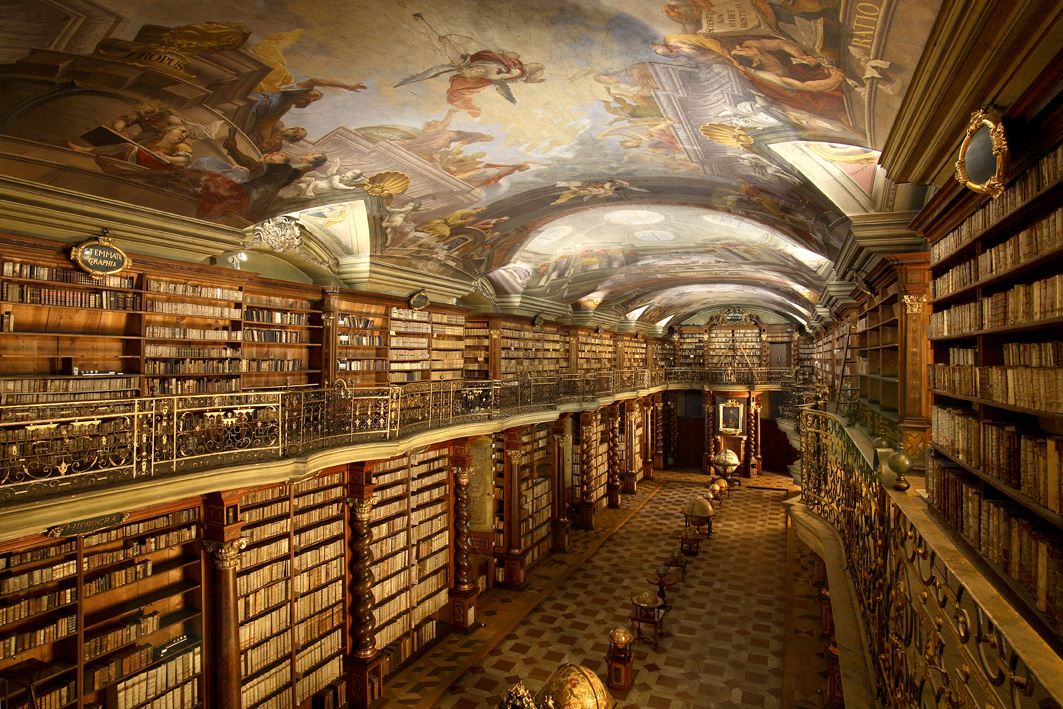 The most beautiful library I know is mine - the one I fell in love with four years ago when I first interviewed to work here at Avon Grove Library. We're a public library in West Grove, Pennsylvania, serving 33,000 residents of southern Chester County. Over 100,000 people come through our doors each year, and we offer close to a thousand storytimes, craft classes, book club meetings, lectures, performances, and other programs annually. What makes my library so beautiful isn't just the architecture, though I love its traditional small-town charm; it's the faces: the little kids eager for storytime, the parents and grandparents getting stacks of picture books to read to the children, the teens who like to hang out in our computer lab, the seniors looking through our bestsellers… everyone is happy to be here (barring the occasional toddler meltdown!). Being the director of a library that serves as a community center, providing lifelong education and enrichment to people from all walks of life, is the best job I've ever had.