I've always enjoyed the bridges that span the Chicago river. They're all different leading from the Loop to the Northside.
My favorite would have to be this one in Coamo, Puerto Rico, which I added to the Atlas recently:
Is by no means imposing compared to bigger and more popular bridges. However, is a perfect example of unknown history because, unless you do your research or somebody tells you about it, you'll probably never learn about its existence. Yet vehicles pass over it on a daily basis (or at least they did, but is currently closed). Since is impossible to see it from above, you have to find a rather hidden trail that leads down to appreciate it. Learning about the existence of this bridge makes me want to find and document similar structures across the country. Is hard to believe, but there are many more bridges that just like this one cannot be appreciated without a closer look. Hope to add more to the Atlas eventually and at least create conscience about history preservation.
A pic from a different angle.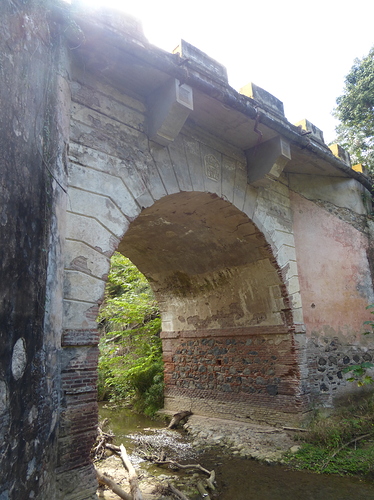 It's definitely not obscure, but my favorite bridge will always be the Golden Gate.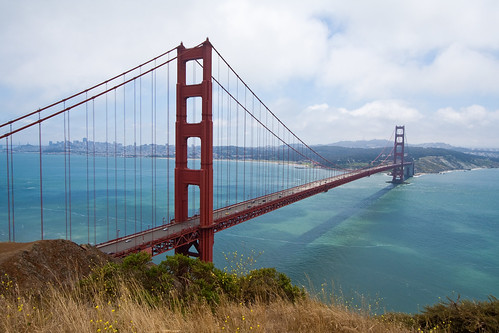 Golden Gate Bridge from the Marin Headlands-4 by Mike D.
I've seen the Golden Gate Bridge appear on the horizon through rain, ash, and fog. I've seen it at sunrise and sunset, in the middle of the day and the middle of the night. I've seen it from the air, the road, the cliffs, the beach, and sailed under it. It's never failed to be an impressive sight.
In some weather the bridge looks ominous — looming tall and precariously out of a gray or white blanket — but on a clear day it's hard to imagine a more beautiful place. It's a vibrant and glittering span where humans and nature, the natural and man-made, connect in an awe-inspiring way. There are bicyclists, sailors, windsurfers, beachgoers and dog-walkers. You see cities, shores, islands and parks. I've spotted whales from the bridge. Pelicans fly by.
Though the beauty is most impactful, the sounds of the bridge and the San Francisco Bay are distinct as well. The birds, the waves, the road, the fog horns. And if you're not from the coast, the feel and smell of being near the ocean is part of the experience as well. Tip for visitors: regardless of when you visit, at some point there will be a chill, so have a sweater on hand.
Something a little more obscure: It's possible to buy furniture and jewelry that's made with Golden Gate Bridge steel.
Away from home, my favorite bridge that I've visited is the "Puente Romano" (but actually Moorish bridge) in Córdoba. Despite the reconstructions, passing the gate, crossing the bridge and climbing the tower still felt like visiting ancient historical intersections.
It's a must-visit after the Mosque-Cathedral and before Alcázar if you visit Córdoba.
Here's another bridge that isn't obscure, but I've enjoyed sailing under Sydney Harbour Bridge, and if I had more time in the area I'd climb it and see the opera house from up there.
I'm going to pass on the more popular targets and go with a semi local one for me. The Arthur J. Ravenel Bridge opened in 2005 in Charleston, SC and is the third longest cable stayed bridge in the western hemisphere. It replaced two old bridges that were well past their respective expiration dates. In addition to it's 8 lanes of traffic it also has pedestrian and bike lanes. She's also quite photogenic as you can see. We're all very proud of her here in SC.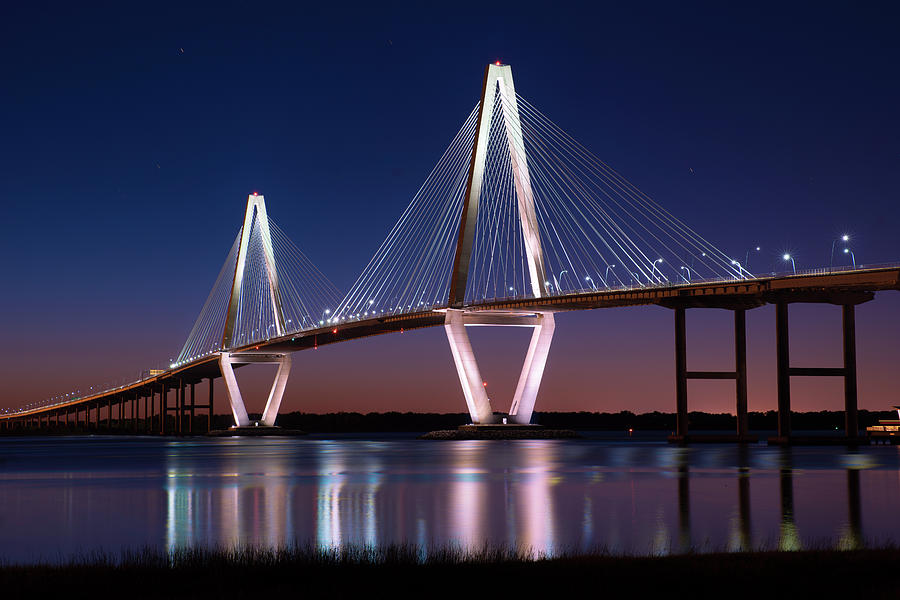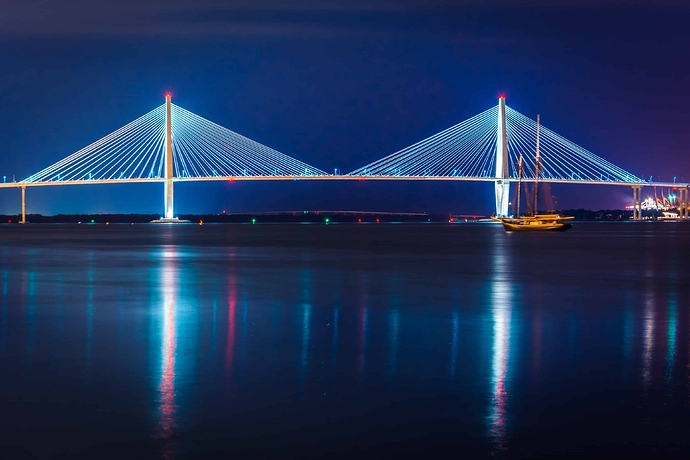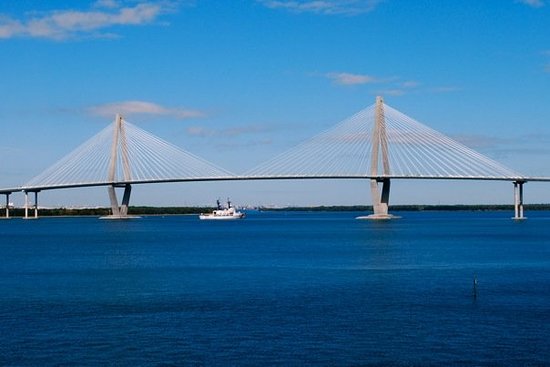 I'm suprised that no one has mentioned the amazing roll-up bridge in Paddington Basin in London. Small, but a marvel, nonetheless.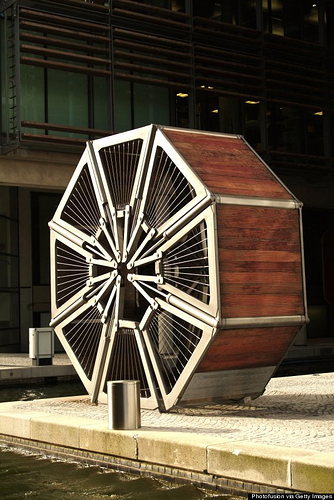 I did the BridgeClimb 8 years ago, remember it like yesterday! They don't let you bring anything loose with you up there, in case you drop it on the road below. But they do take a group picture standing at the very top. I could share it here, although I guess it's probably not my copyright. I still have the ball cap that you get with a lanyard at the back that attaches to your special jumpsuit.
But I do have a few pictures from the bridge pylon which you can also go up and get a great view. You can see the groups climbing up and all the ladders and catwalks from pretty close -
Here's Panama's Centennial Bridge crossing the Panama Canal. Opened in 2004, it is one of only two permanent spans across the Canal, the other being the Bridge of the Americas which opened in 1962. The Centennial is a cable-stayed bridge with 128 cables stretching over a span of 430 meters (1,400 feet). Photo taken on 24 February 2016 from MS Star Breeze.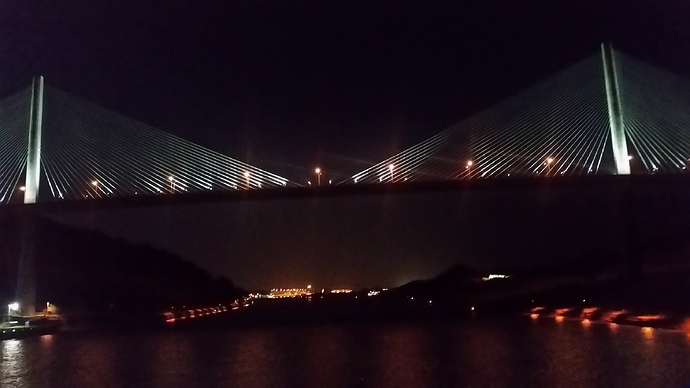 Awesome, @Fly_Ted! Looks like a great experience and a nice day.
Yeah it was fabulous. It was the first thing I did my first full day in Australia, after arriving the night before.
Well, you've hit on my unabridged passion. I could nerd out on bridges for hours (and often do…). I even have a reputation in my family: my brother once biked the west coast to California and on the way he sent me a postcard of the bridge in Newport, Oregon, having written on it, "for my bridge-lovin' bro."
I've always had an interest in engineering and big civil projects, it's fun to learn about these structures and figure out how they were built. Bridges in particular are usually so iconic and impressive, not to mention crucial. I'll always go out of my way to check out a cool bridge.
I know I have lots of photos in my collection that I'll have to go through. For now I'll leave you with two:
The windswept Astoria-Megler Bridge across the mouth of the Columbia River, one of those seemingly endless crossings. Taken from the Astoria Column on my own little trip down the coast of Washington and Oregon.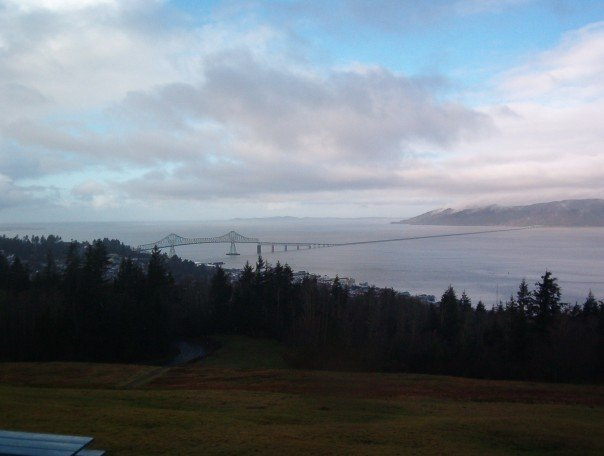 And a side view of the Lions Gate Bridge in Vancouver. It's one of those bridges that ends up seeming a lot smaller and kind of dinky once you're there in person. But fortunately that doesn't take away from the beauty.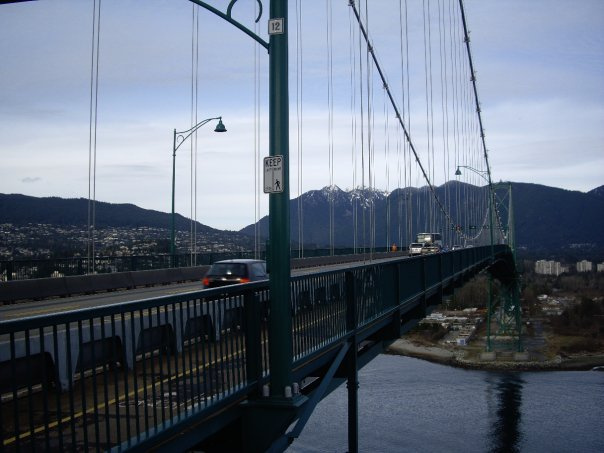 Love a futuristic cable bridge!
Yes! Moving and transforming bridges are a perfect subset of wondrous spans.
Ever since I first rode across it as a kid, I've always been in awe of the Chesapeake Bay Bridge Tunnel. To drive across it is to travel 23 miles over open water, dipping below the waves with a rhythm that makes you feel like the bridge is an living creature, trying to carry you across while needing the occasional rest.
The other thing I always notice is how near you are to the water. All in all it's a very elemental experience to make the crossing.
Swarkestone Bridge in Derbyshire, England is nearly a mile long, made of crumbly sandstone and is 700 years old. It's an impressive sight, winding its way across a marshy flood plain on the River Trent, and still carrying two lanes of heavy traffic! https://www.atlasobscura.com/places/swarkestone-bridge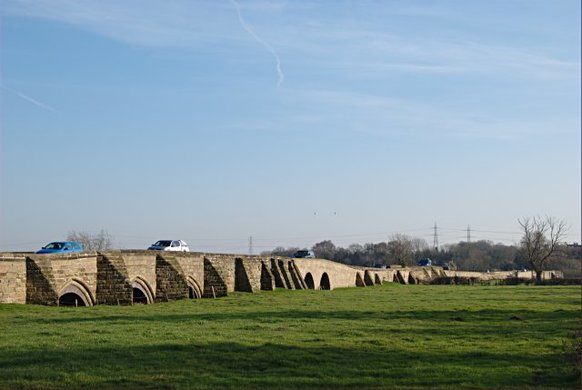 I also love the Malleco Viaduct Railway in Chile's Araucania Region, it looks like a giant bright yellow meccano set, and was once the worlds highest railway bridge. The fact that it has withstood some of the worlds larges earthquakes in it's 125 year history is pretty impressive! https://www.atlasobscura.com/places/malleco-viaduct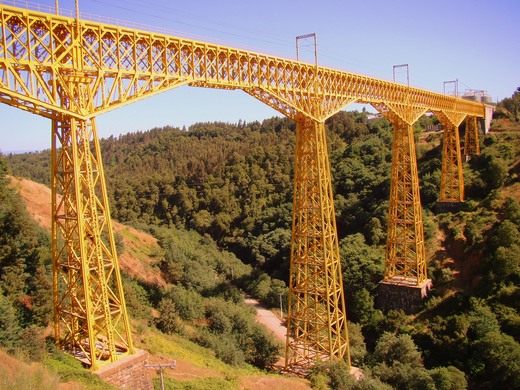 This isn't exactly amazing but there is a small bridge at the College of William and Mary (my alma mater) that crosses the Crim Dell. Legend says that if you cross the Crim Dell alone you will never marry. Another legend says if you cross the Crim Dell with your lover and kiss in the middle you will never part. My husband proposed to me on the Crim Dell bridge. Still together after 32 years.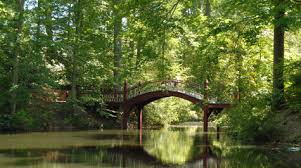 Growing up in Washington, DC, I was always captivated by the Cabin John Bridge, as it was commonly known, aka The Union Arch Bridge. When you're driving down the parkway, it kinda comes out of no where as you go around a bend, and most people don't even notice it at all, let alone know it's long history as a water viaduct for the city built during the Civil War, and later as a narrow one lane road, which it still supports. In fact, most people know about that narrow spot in MacArthur Parkway, but don't have any idea that it is the top of this elegant, majestic old arch.
The Key Bridge, also in DC heralds a dramatic entrance to the city when you enter from Maryland, at Georgetown.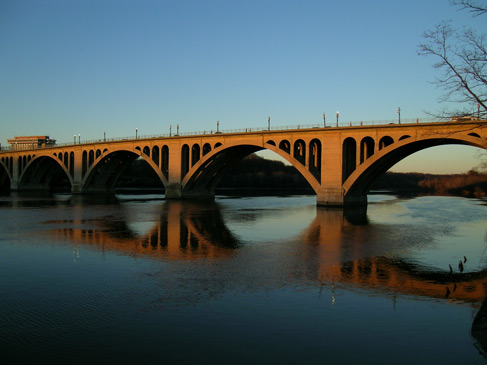 Of all the places I've been, Charleston is the one I go back to again and again. Such a wonderful combination of history, great food, views… It defines "ambiance". Just don't ask me to walk over that bridge!