I've always been fascinated by bridges. From their symbolic significance as pathways between spaces to their stunning physical beauty to the mind-boggling feats of engineering required to create them, a good bridge can be an incredible landmark unto itself, no matter what it's connected to. Now we want to hear about the most amazing bridges you've ever seen.
Probably the most unforgettable bridge that I've ever seen (regrettably not in person) is the Rakotzbrücke Devil's Bridge in Kromlau, Germany. It's a simple stone arch without much pomp or circumstance. It doesn't connect two great empires or hold the secrets of some genius bridge builder. But there is something truly magical about it's simple, domed shape, especially when it is perfectly reflected in the still water, creating the illusion of a complete circle on the water. Without much help it manages to evoke a Tolkien-esque atmosphere all on its own.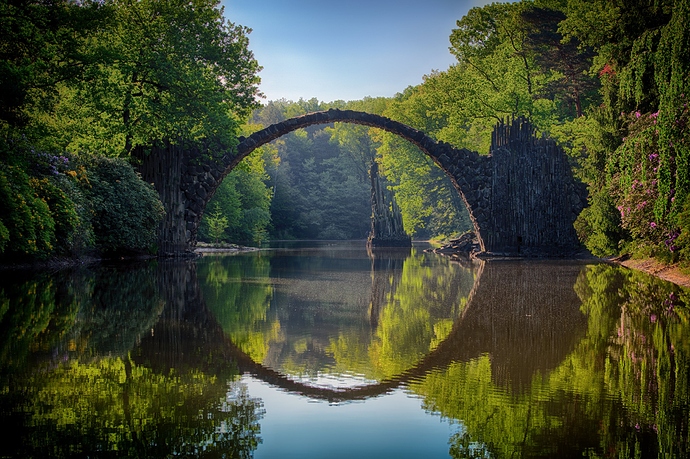 (Image: Martin Damboldt/Public Domain)
In the comments below, tell us about the most incredible bridge you've ever seen, where it is, and what you love about it. If you have any terrific original pictures of your favorite bridge, we'd love to see that too! Your submission might be included in an upcoming article on Atlas Obscura. Bridges connect places, but what bridge has connected the most with you (get it?!)?