This is an absolutely beautiful bridge. Thank you for sharing. Another reason to love Charleston.
I've always thought that 3 bridges over each other was an amazing sight!
This is the I-70 interchange with the Baltimore, MD Beltway.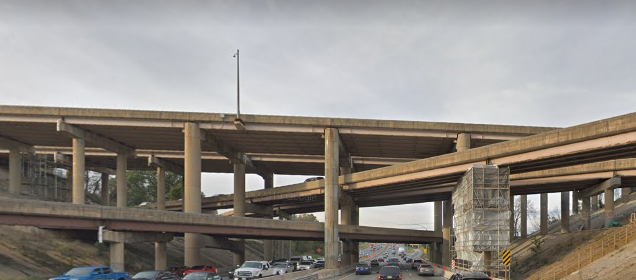 Carrbridge in Scotland is really pretty! I also love iconic bridges like the Golden Gate and Sydney Harbour bridge, though. I got goosebumps when I saw the Golden Gate for the first time last year!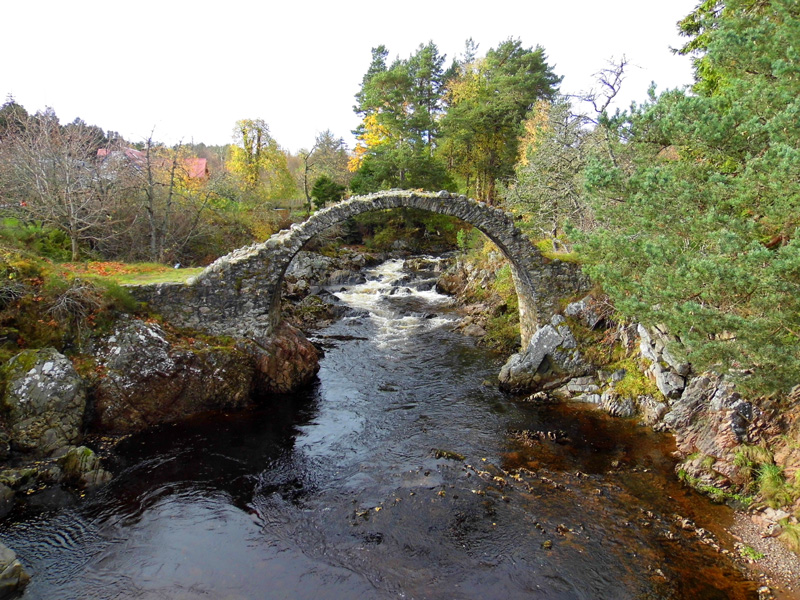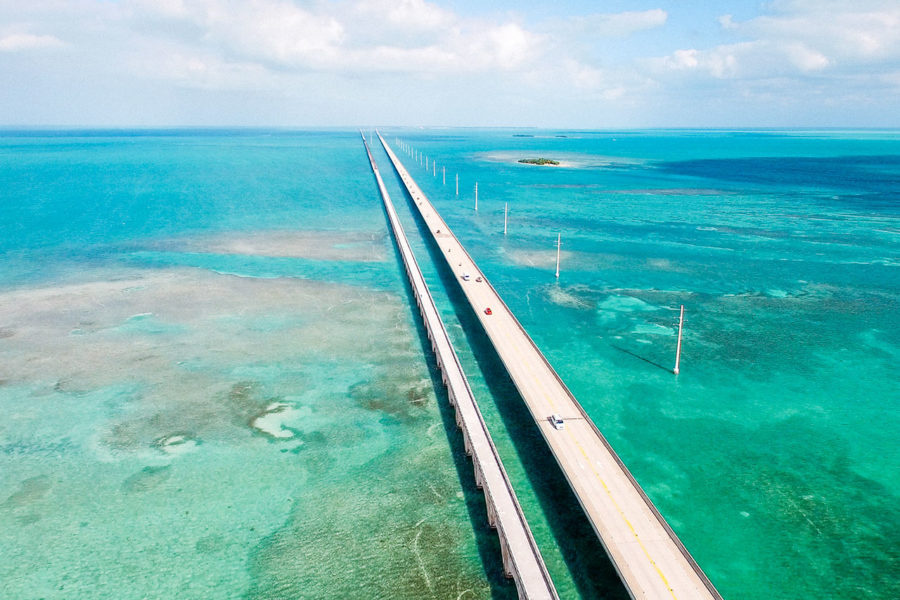 Seven Mile Bridge, from Miami to Key West. Not famous for soaring heights or impressive trestles, Seven Mile Bridge is just that… just miles and miles of tropical paradise.
This is not far from where I live in Fort Worth, I have been in that part before but never on HWY 16, sounds like a day road trip this summer for me just to have a look at that stone bridge. Thanks for the heads up.
Springer
I love driving over the Coronado Bridge from San Diego to Coronado (not as good driving in the other direction). It is also beautiful to see from the left seats of an airplane when landing at nearby Lindbergh Field airport.
Last year I got to see the spectacular Storms River Bridge, Tsitsikamma National Park, South Africa (pictured)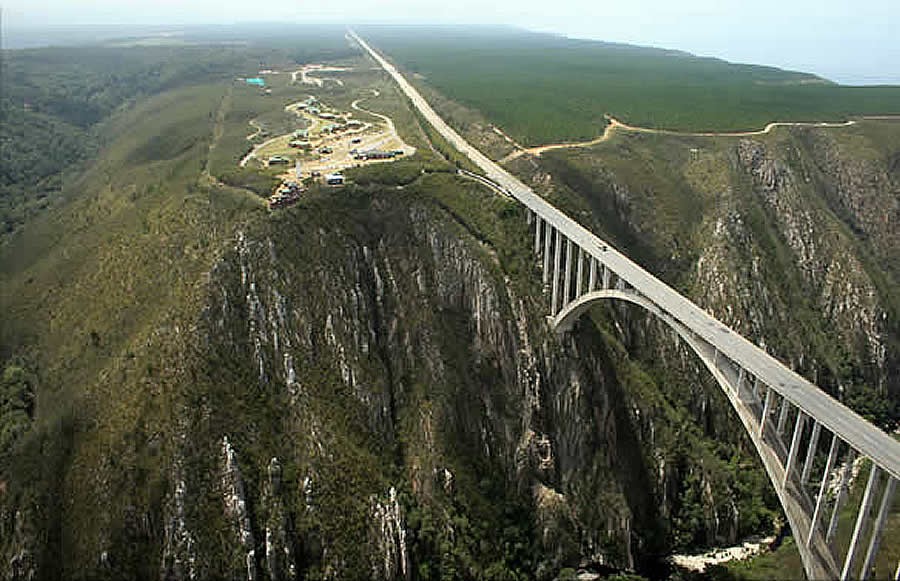 . It crosses such a deep gorge that walking across it is a challenge for those with any fear of heights.
Wow! Wonderful wonderful wonderful. Thanks for sharing and I do love the small obscure bridges shared here.
My favourite, and you can call me biased if you like, is still the Victoria Falls Bridge straddling between Zimbabwe and Zambia - an engineering marvel, especially in 1905 when it was completed. Large pieces were built in the UK and brought in to be assembled from both sides of a 100m gorge (with the Zambezi River roaring below - known for class 5 rapids). The story of it's construction and the little town is fascinating. Oh, and the view from the bridge is of the deep gorge below on the one side, and then part of the Victoria Falls on the other side - not bad. And if you feel like a little adrenaline rush, you can bungee jump from the middle of the bridge.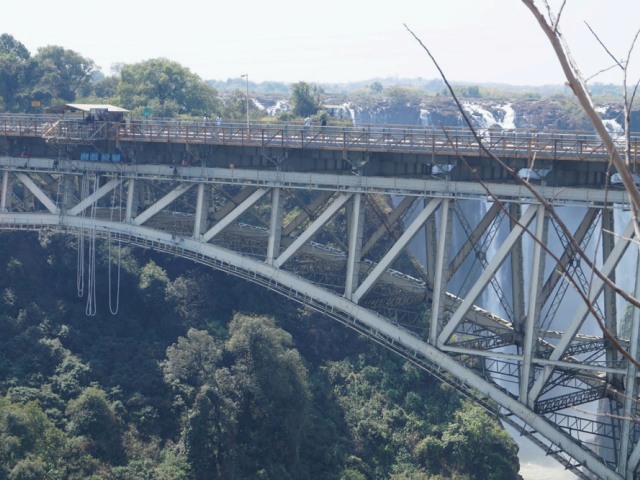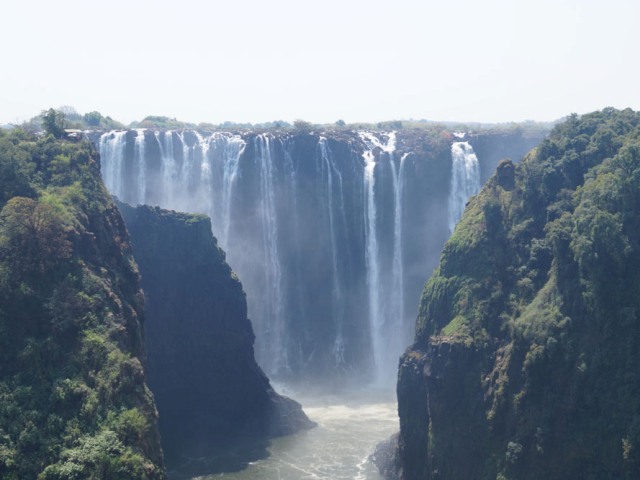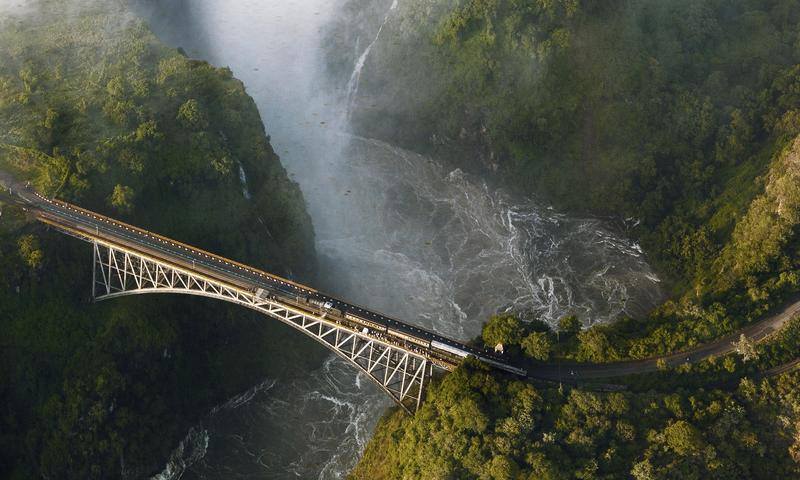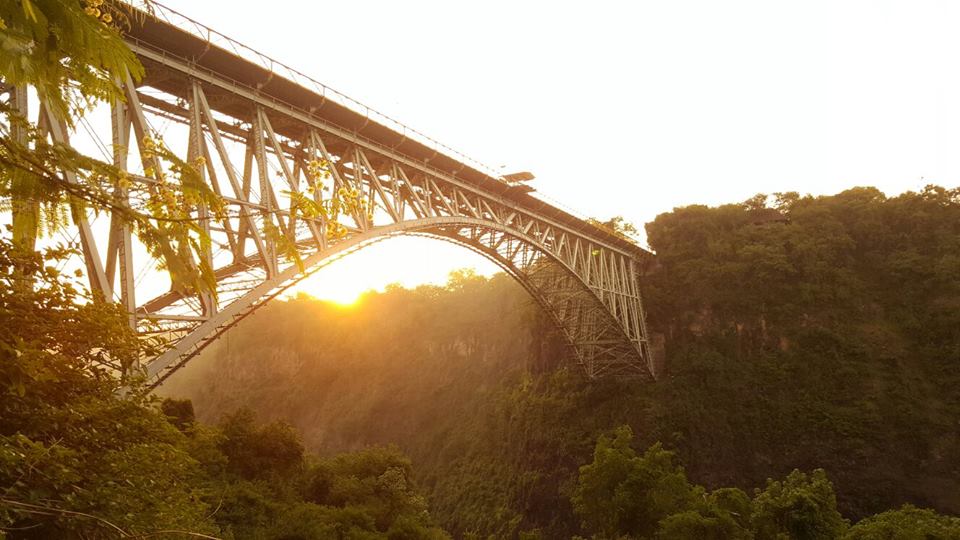 Love this bridge! If you take the dirt road (Old Coast Road) into the canyon a short distance in, you can get a wonderful view of it.
Oh, good to know. Now just need to find an excuse to go back…
Very, very high on my list of Atlas Obscura places I'd like to see:
Much love for this bridge, I'd cross it travelling home from university
I went to Edinburgh as a poor backpacker in 2003, but made a point of taking the local bus out to Queensferry to stand under one of the bridges of my dreams.
Aha I found the pictures!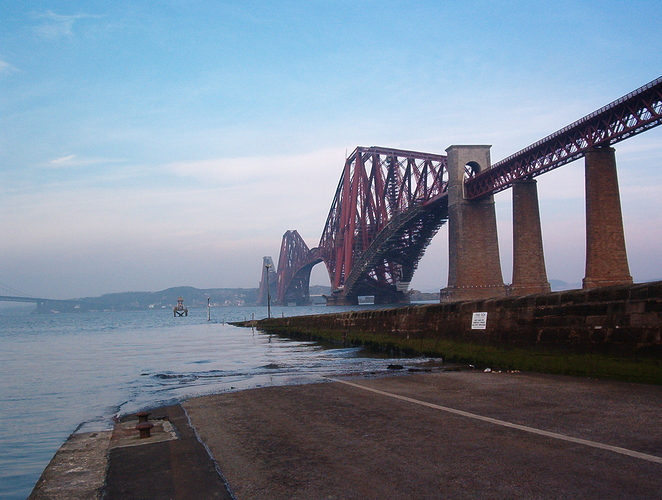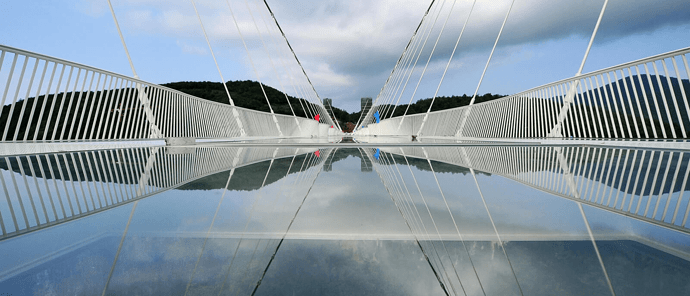 The Zhangjiajie glass brige because when you walk across it will look like it's breaking even though it's just effects on the brige. It'll scare the liveing daylights out of you.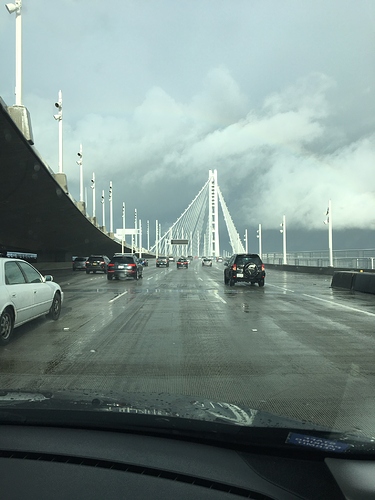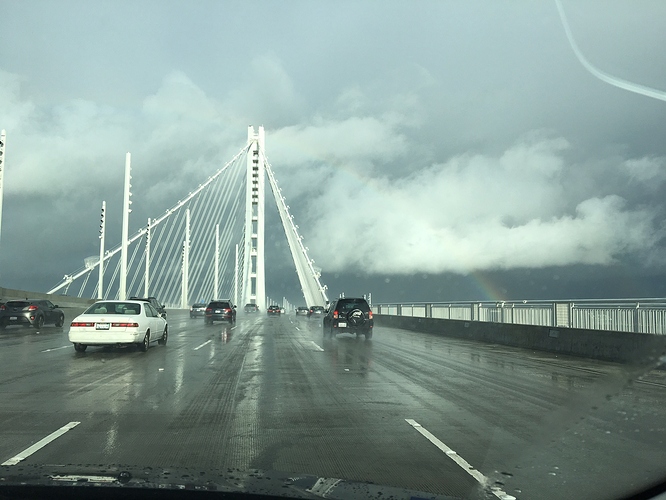 The new eastern span of the Bay Bridge from Oakland to Yerba Buena Island is the largest self-anchored suspension (SAS) bridge and apparently the widest bridge in the world. The SAS section reminds me of a giant harp.
Photos of the Old Tappan Zee Bridge (before the demolition) side-by-side next to the New Tappan Zee Bridge. I took these "shots from a moving car"…from my passenger seat in May of 2018, they demolished the old bridge in January 2019. The Tappan Zee crosses the Hudson River, spanning from Grand View-on-Hudson to Tarrytown, NY.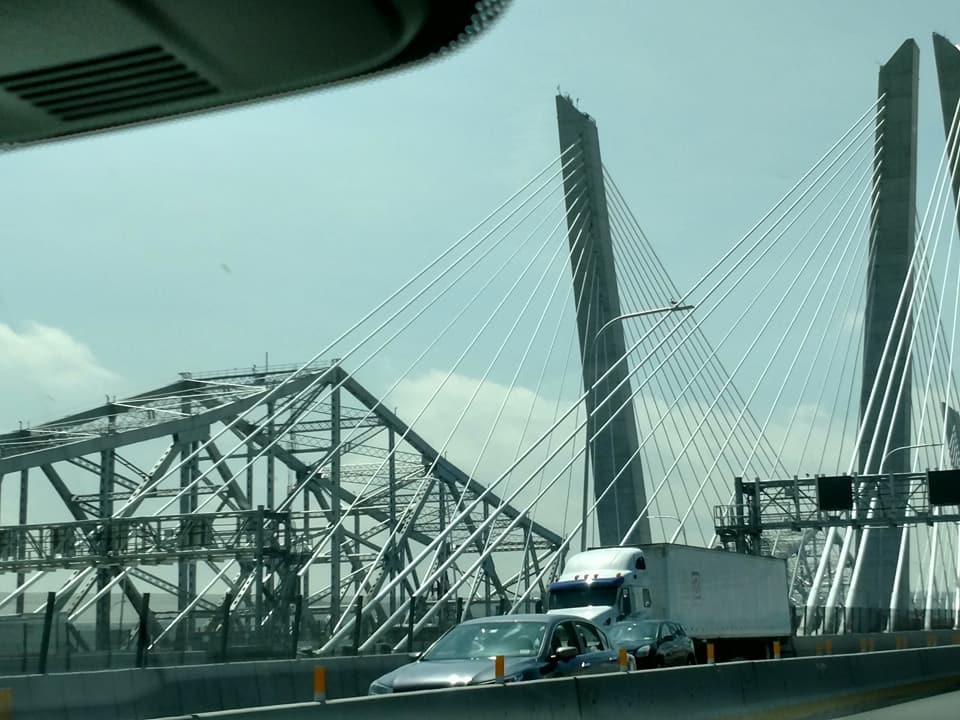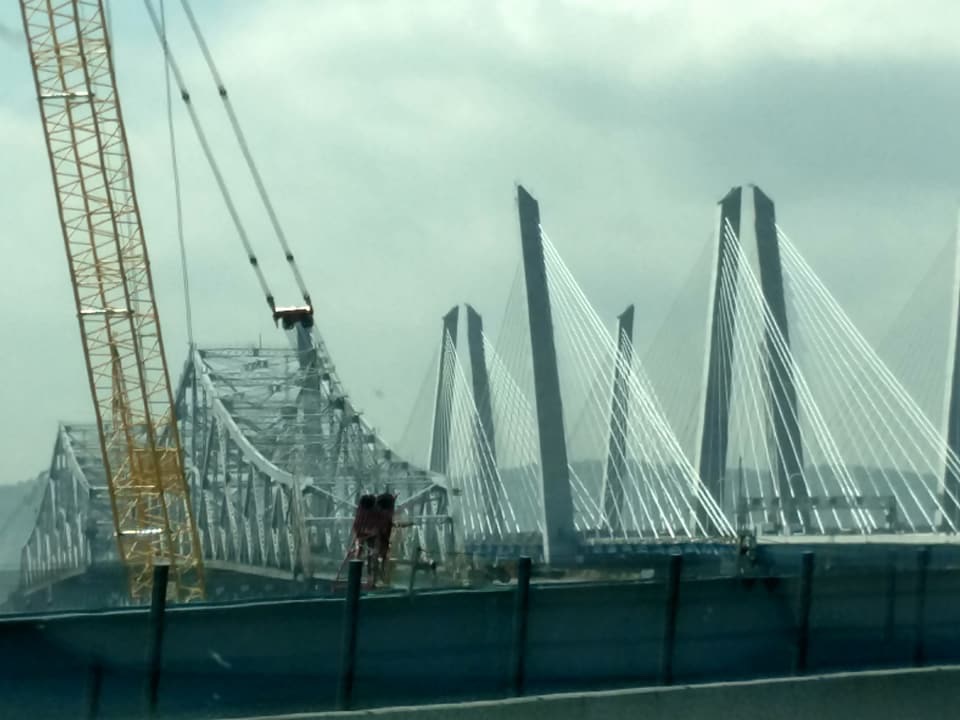 Inspired by the Baltimore highway bridge stack above (which I know so well, it meant we were almost at my grandmother's house), LA has some of the most EPIC ones, like the Pregerson Interchange here: