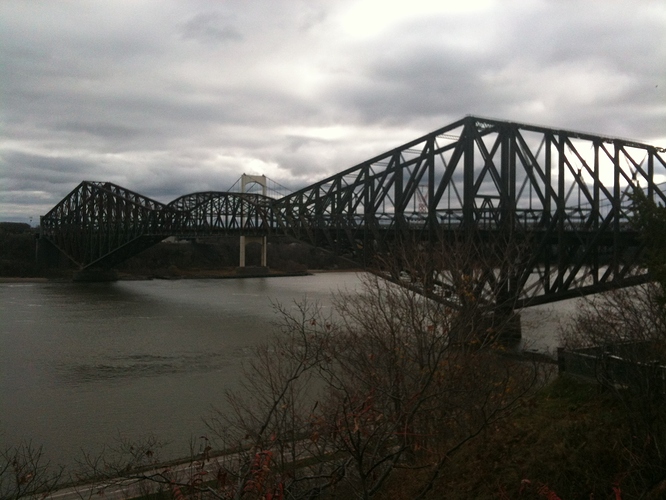 The Pont de Québec is the last downstream crossing of the St-Lawrence River, just west of Québec City. It was opened almost 100 years ago, in December of 1919, and is still the longest cantilever bridge in the world.
You can get great views of it like this one from the aquarium, just off the northern end. The Pont Pierre-Laporte suspension bridge is behind, which carries the freeway and is what the vast majority of people now use to cross the river.
I've always found this bridge very haunting. Largely due to it's story: it collapsed twice during construction, resulting in 88 fatalities in total. The first failure was a catalyst in improving accountability in North America in the supervision of engineering projects and of engineers themselves.
There's something about that dark, hulking shape of the bridge and its rusty colour that just feels very ominous, yet in an addicting way. I can never get enough of it. From the first time I was able to see it driving past Québec as a kid I would always try to detour for another look. Even though I've taken so many pictures of it already.
I've driven across it, taken the train, driven underneath it, but have yet to walk across, that will be the ultimate experience. It's like a horror movie that keeps pulling you back in. You can't look at it without thinking about the tragedy that happened, the fact that the original middle section of the bridge is still lying there at the bottom of the river, and the thought that it could somehow happen again.
But of course it has been impeccably safe ever since, and I bet most daily commuters don't think much of it at all. It's really just a big hunk of steel. Yet I dare you to get it out of your imagination now.
In north wales there are two incredible bridges that span the treacherous Menai straits between the main land and the island of ynys môn (Anglesey)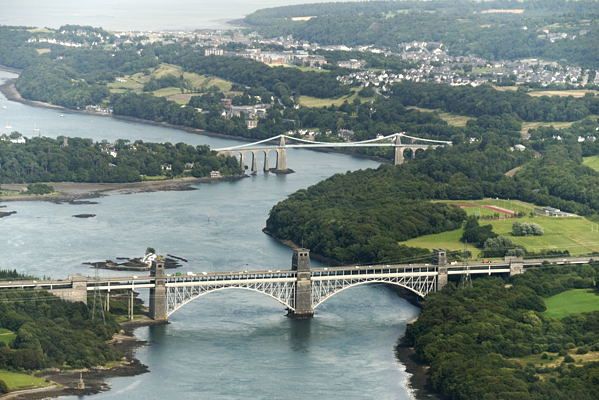 But they're not my choice, hidden away in the town of Conway are two other bridges, one a disused mail route (original purpose of the Menai bridge) and a rail way bridge (original use of the britania bridge). Both bridges are in fact prototypes by their respective builders Thomas Telford and Robert Stephenson. The Telford suspension bridge is now a pedestrian path under protection by the national trust whilst the Stephenson bridge is the only tubular bridge of his still standing after a fire broke out on the britania bridge and it was rebuilt. These two are definitely worth visiting to see how these two masters of bridge building practised their craft.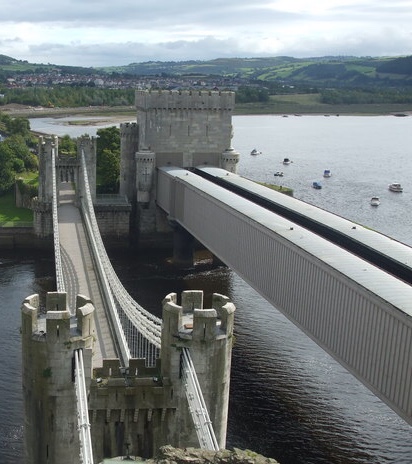 Wonderful! They look like dinosaurs tailing each other!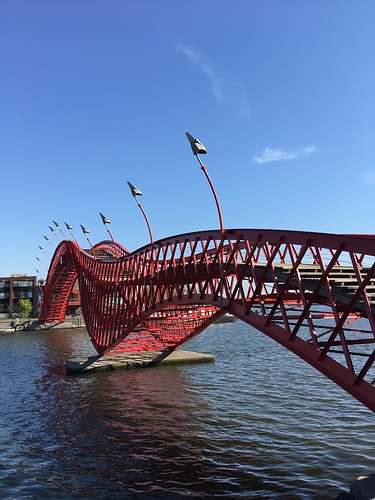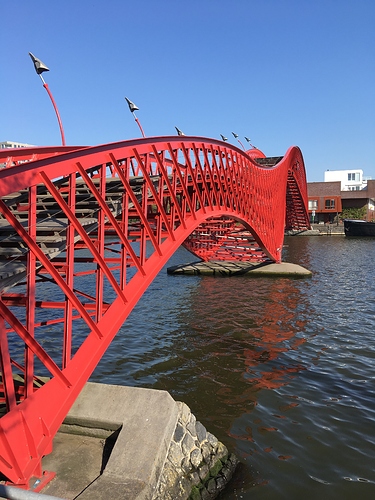 The Python Bridge in Amsterdam is my favorite for the moment, but there are many awesome bridges around, judging from the photos I've seen of others.
I managed to cross this bridge! As I have vertigo, that is a major accomplishment, even if I do say so myself…
The most amazing bridge I've been on is half bridge, half tunnel, between Denmark and Sweden. An exhilarating experience, to be sure.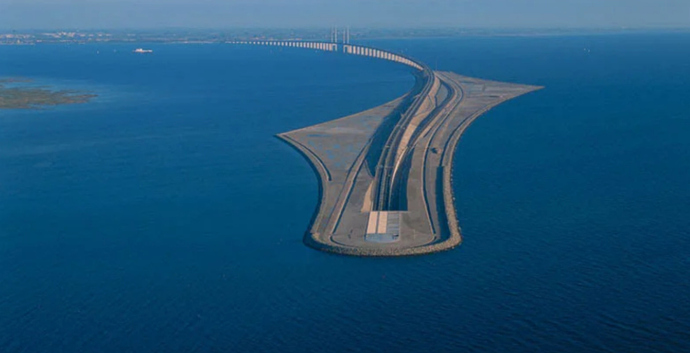 On our way home to PA from Williamsburg, VA, my mom and I decided to experience the CBBT. I really enjoyed it; my mom, not so much. Knowing you're in a tunnel under water can be claustrophobic. And once you've in the tunnel you're committed! Definitely an interesting way home.
Once bridge, now skywalk. The Kinzua viaduct was wiped out famously by a tornado in 2003. The remnants still exist on the forest floor. There's now an observation deck with a glass floor. Not for those with a fear of heights.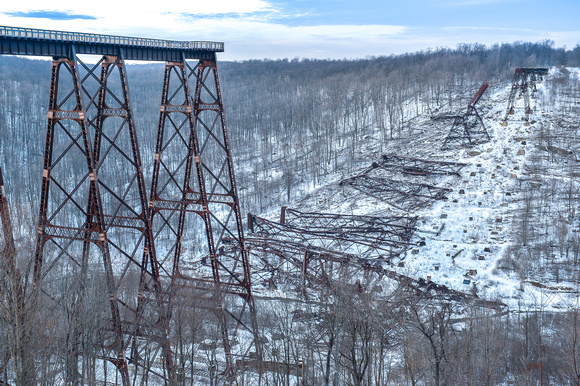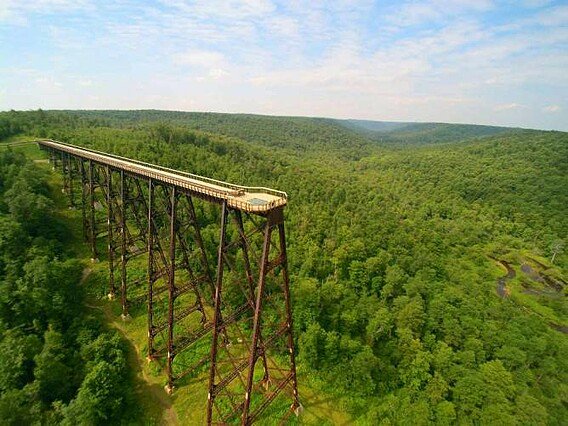 Five miles north of Harrisburg, Pennsylvania, is the longest stone arch railroad bridge in the world. Completed in 1902, the Rockville Bridge crosses the Susquehanna River with forty-eight 70-foot spans; total length: 3,820 feet / 1,160 m. Its prosaic appearance won't win any beauty contests, but that hardly matters: it carried four sets of tracks at a time when railroads were the backbone of U.S. commerce. In 1975, the Rockville Bridge was listed on the National Register of Historic Places.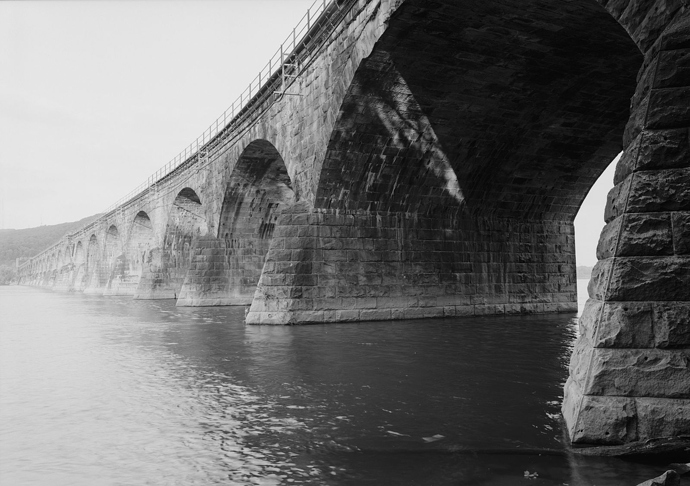 Credit: U.S. Department of the Interior/ in the public domain.
I love the Bridge of Flowers in Shelburne Falls, MA! The bridge was originally built for a trolley line across the Deerfield River, connecting the towns of Shelburne and Buckland. The trolley line ceased operations in 1927. The bridge was left abandoned, until a local resident, Antoinette Burnham, had the idea to turn the bridge into a beautiful "Bridge of Flowers." In April of 1929, several local civic organizations worked together to transform the abandoned bridge into a pedestrian walkway lined with flowers and greenery. Today, the Bridge of Flowers remains a beautiful attraction in Shelburne Falls.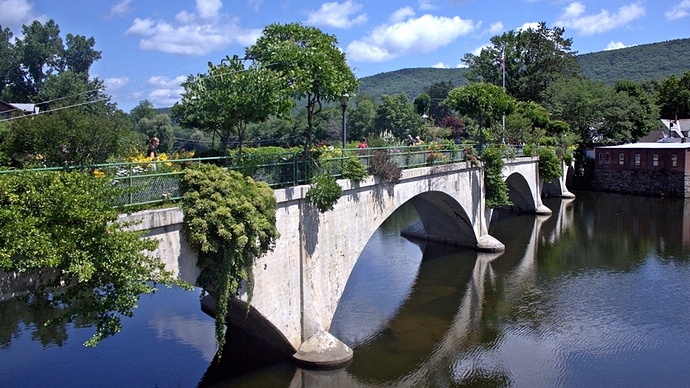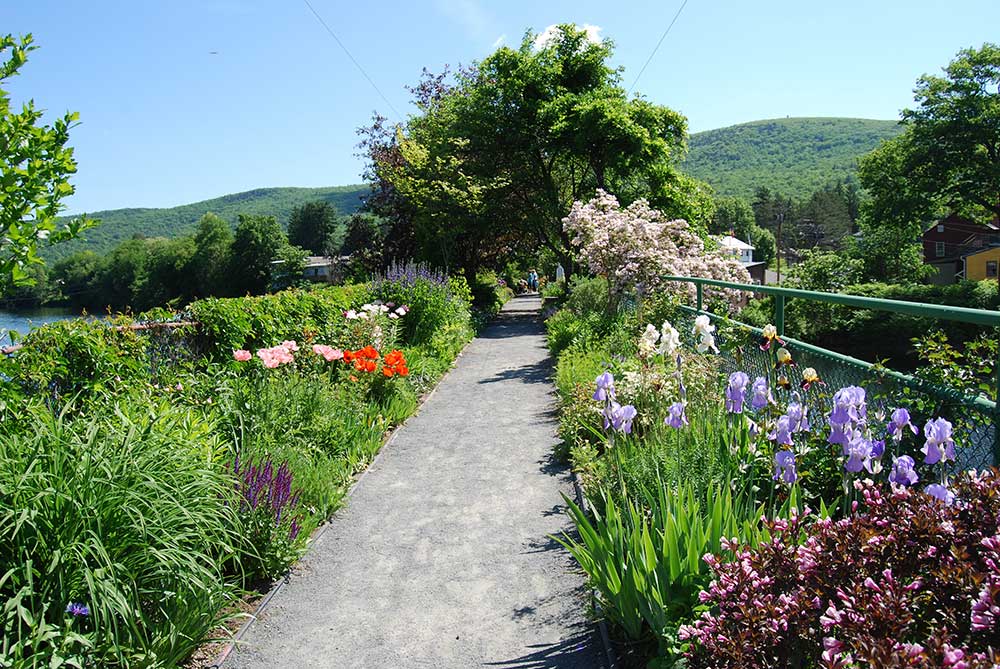 Some more primitive bridges from out-of-the-way places have to include this style in Mongolia's Orkhon valley…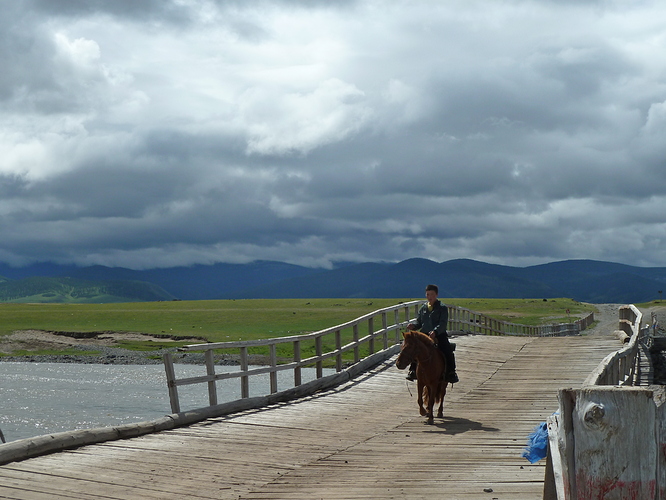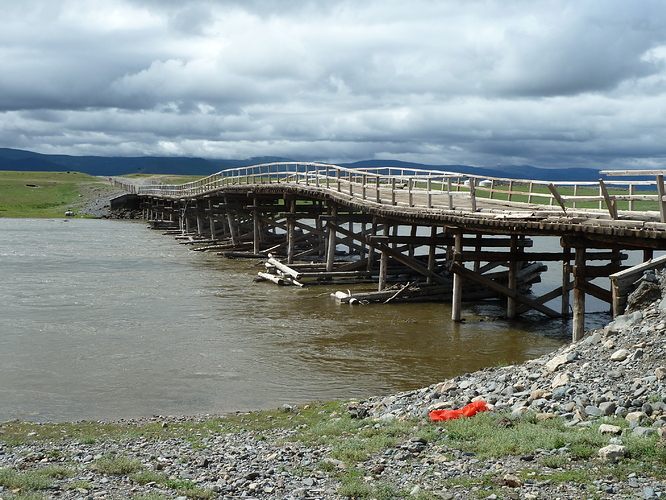 Quite a collection! They remind me of one of my favorite folk songs, Bridges, composed by Bill Staines, worth a listen. Here's a link: YouTube
Last couple lines:
Oh, and if someone should ask us,
Where we're off and bound today,
We will tell them, "Building Bridges,"
And be off and on our way.
Die Rakotzbrücke is also one of my favourites, pure poetry!
Then there is Gorge De L'areuse in Switzerland

Ponte Gobbo (or Ponte Del Diavolo - another Devil's bridge) in Piacenza, Italy

And yet another Devil's Bridge In Rhodope Mountains, Bulgaria

Gaztelugatxe in Spain

Good ole Gapstow in Central Park

Root Bridge in India

The Moon Bridge in Taipei

Stari Most in Mostar, Bosnia (old Ottoman bridge, destroyed in '91 war and rebuilt)

The stunning Multnomah Falls in Oregon

Latefossen Bridge in Norway

Berlengas bridge in Portugal

And the eternal Pont Alexandre III in Paris

That must have been a real Honor Martin to meet that man. To be a fly on the wall. Thanks for sharing Sir!
Amazing bridge. Thanks for sharing Andrew…
Priceless. The Celebration of Man's Imagination wearing a Black tie!..
OMG thank you for all the amazing photos!