"It's like a fairy tale."
The Third Man for Vienna, although the architecture has changed a bit.
I just returned from a weekend road trip to northeast Pennsylvania. I watched a 1970 Sean Connery movie called The Molly Maguires prior to visiting the Eckley Miners' Village, which was a location for the film.
I also watched Silent Hill after visiting Centralia, PA after I learned that Centralia was an inspiration for the film and the video game.
How was Centralia? I keep planning to check it out when I'm in the Philadelphia area visiting family.
It was a little eerie. Very little traffic, but still a bit more than I expected. Entire blocks of streets with no buildings. Lots of grafitti. One or two normal-looking houses with people living in them. Don't know why anyone would want to live there. The municipal building and the Greek Orthodox church both appear to be functioning.
Visited the Graffiti Highway. Access is near a cemetery. Thought I might be alone, but there were maybe a dozen other people who came and went while I was there. I walked about 1/4 mile down and turned around.
I didn't see any smoke vents or sinkholes, but I didn't really look for any. I read somewhere that after 56 years the fire had progressed beyond the town limits.
Like I said, it was a little eerie, especially when you imagine that it was once a thriving little town. I never once felt unsafe, though.
I watched National Treasure before going to Washington DC.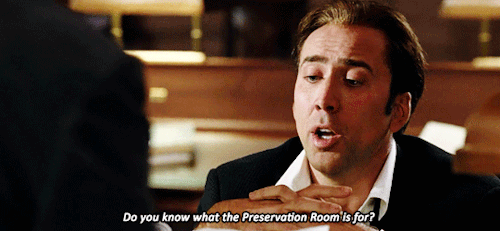 Did you go to Oak Alley? It is a pretty cool tour and there's a small sandwich shop on site if you're hungry and in the middle of so much farmland. Seems like it keeps popping up in shows after Interview. A nice side trip from New Orleans if you can make it and want some fresh air.
I watched The Highest Pass a couple of times. It made for good technical research on gear and route details and is a nice documentary about this group following a mystical leader.
Spoiler alert: they all made it, I know you're shocked, right. Ha ha. And later I also accomplished the same feat.
Before and during our trip through WWII memorials, museums, and Nazi camps in Poland and Germany, I shared a few movies with my kids including Schindler's List.
I watched Winter on Fire before a trip to Ukraine. A doco about and filmed during and after the 2013/14 student uprising in Ukraine. Brilliant doco, ended up staying in a Hotel that was front and center of the whole thing. Completely changed what my experience would have been without seeing the doco.
'Somewhere in Time' before visiting Mackinac Island. Been three times, but still haven't been inside the Grand Hotel!
I've always wanted to visit Petra. I fear watching the movie is the closest I will get!
Anyone watched a good movie before going to Mexico. I'm going to Mexico City. Touring to Acapulco the. 9 days in Yucatan Peninsula. Tia
A few that have provided great travel inspiration:
Baraka
Samsara
The Fall
I love The Fall! Great suggestion.
Heading to Boston in a few months, including a Red Sox game at Fenway Park. The best movie prep has got to be Fever Pitch and/or Field of Dreams.
Fenway Park and the Red Sox are the first memories of baseball for both of my kids. As midwesterners (USA), we are the in the minority around here (Sox fans among Cubs and Cardinal fans). I hope you enjoy it- it's a great experience.
Watch An Officer and a Gentleman before a trip to Port Townsend on the Olympic Peninsula in Washington State. The film was made in that town and at Fort Worden - a historic Army fort from the early 1900's. Port Townsend is a delightful town and you can book accommodations at one of the houses at the fort.