Sports! As the weather gets warmer it's time to get outside and play some soccer, run a race, shoot some hoops, or get into whatever your favorite sport might be. But this summer why not branch out and try your hand at a sport you've never tried before? All over the world, there are fascinating and unique sports and pastimes that might be more rare, but are no less fun. Maybe you could get into Estonian extreme swinging, dabble in the precision horseback-riding of ring jousting, or break out the old Spaceball set and try to revive a sport that never got off the ground. There are countless rare and incredible sports and pastimes out there, and we want to hear about the greatest ones that you've ever heard of (or even played)!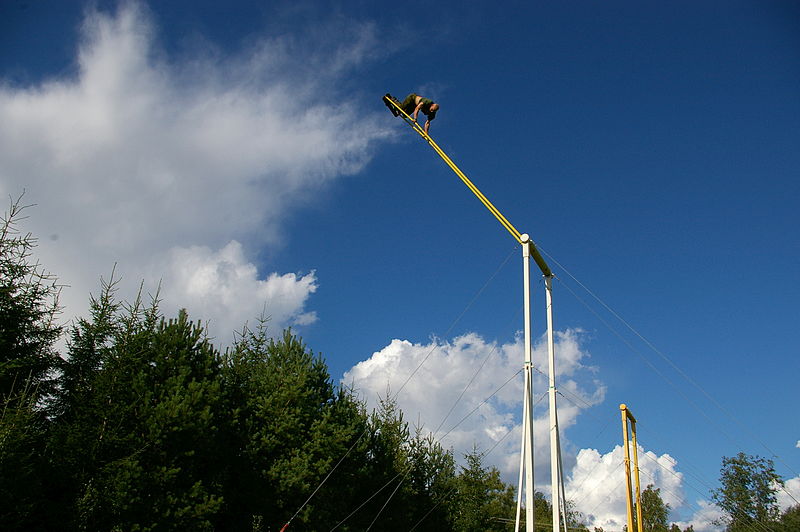 (Image: Eesti Kiikingi Liit/CC BY-SA 3.0)
In the comments below, tell us about the greatest rare or obscure sport that you've ever heard of, how you encountered it, and most importantly, how to play! Also, if you have pictures of your experience, please post those as well! Your submissions may be included in an upcoming round-up article on Atlas Obscura. Let's help each other make this a summer to remember!