Sir, your farm is in the wrong state.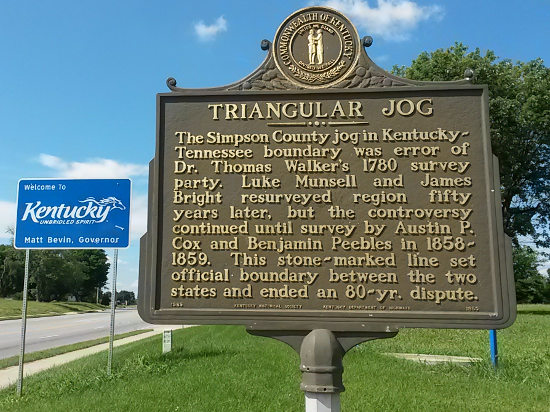 1780's surveying technology had it's limits when marking the long imaginary line separating Tennessee and Kentucky combine that with iron ore in the ground affecting compasses and bad weather and you get a problem that lasts most of the next century. The issue was destined to come to light as plots of land are surveyed and sold. Imagine finding out your 100 acre farm is not in the state you thought it was in and trying to resolve that with two different states.
Slightly ironic that a parcel which was technically supposed to be in Tennessee is now home to a horse racing facility with gambling that would be illegal there except for them letting it slide by in 1859.