The link doesn't seem to lead to any more information. What's the myth?
Still not sure if it is a myth or just a very strange incident that actually happened , but basically its an elaborately eccentric tomb in a Scottish graveyard somewhere in the highlands that commemorates two children who were killed by a Scottish wildcat while walking to school in the 1700's.
I know that our European wildcat is notoriously fierce but somehow I just can't image one taking down two children for prey , it seems like a bit of a tall tale , but I'll see what I can find on the story.
Yeah … certainly does … It strikes me as something that should go in the Atlas too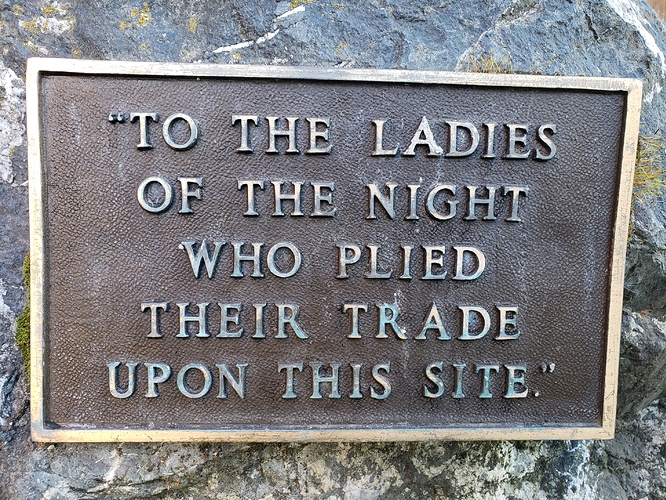 This plaque is located about a foot above the sidewalk on W. Church Street, Ukiah, in Mendocino County, CA. It's easily overlooked.
I added this one to HMDB and Google Maps (way to go, me). Keir Refinery. It's in an itty bitty little green space on the edge of downtown Pgh near the Cantini murals (one I submitted to AO that wasn't published… boo) and there was't much about it to be found so hopefully I'm helping get the word out.
First commercial refinery. How about that?
I found a match to this plaque on a fence in New Orleans when I was there in 2001.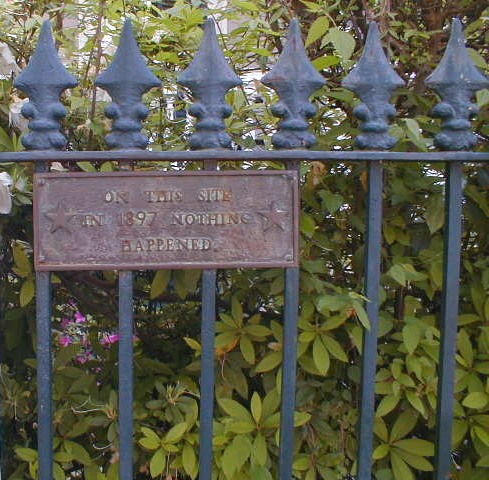 On an otherwise unrelated building on the corner of LaSalle and Jackson in downtown Chicago is a plaque marking the site where the US's time zone system was adopted.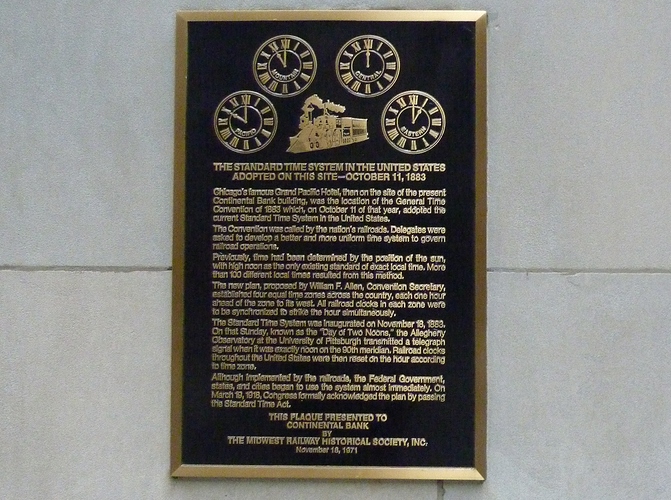 Oh wow! This one is awesome!
Ha, wow, that is painful. Progress marches on.
Can you really call it progress if it goes from a Nobel prize laboratory to a coffee corner?
Cannery Row has, of course, a bunch of Steinbeck plaques which are anything but overlooked, but a few blocks away we found this.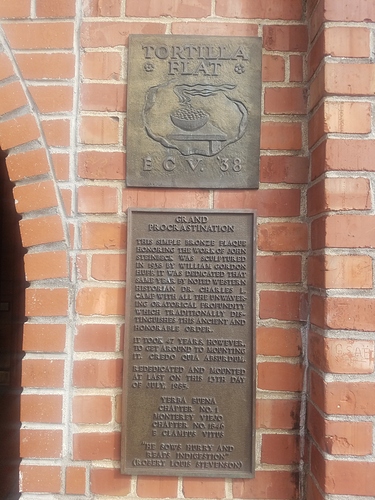 I hadn't ever heard mention of Onnes. That's pretty awesome. Aside from the plaque being relegated as it is, of course.
I thought about this one while I was ready Eric's story on the site. (I'm geeked that my marker made it.)
If you're unfamiliar with Mike Birbiglia's story about sleep walking that was made into the movie Sleepwalk With Me. I highly recommend checking it out. I'll let the plaque speak for itself.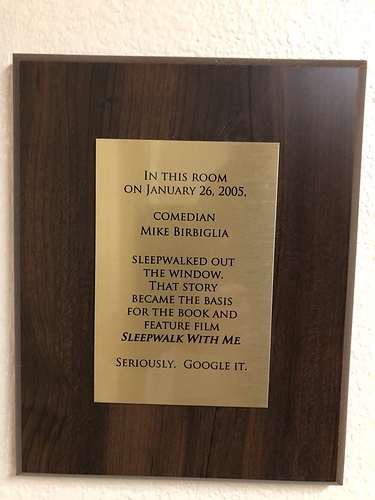 I love this story, and I had no idea they had a plaque for it. That's awesome.
I read this on a plaque in the playground at the gardens: The Royal Botanic Garden in Brisbane, Australia exists because, in the late 1800s, scientists were hoping to preserve the habitat of the "walkabout plant" they found on the site. It looks like this: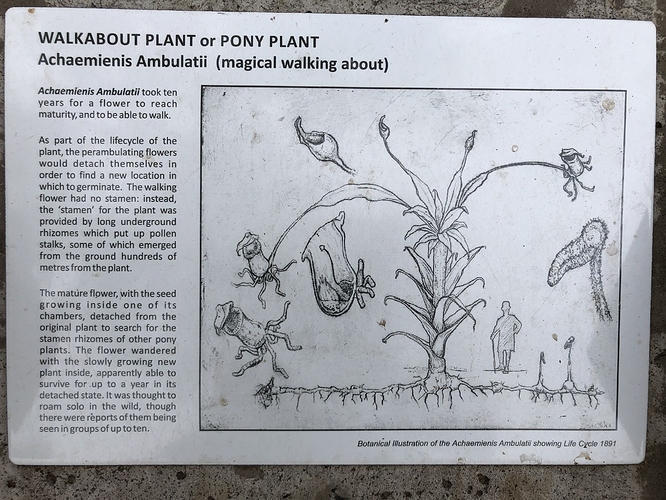 The flower of the plant grows towards the ground for a decade. Then it detaches and walks away.
It detaches.
And walks away.
When we read this we thought, sure, hibiscus-sized flower in the grass making its way toward pollination. And then we saw this plaque: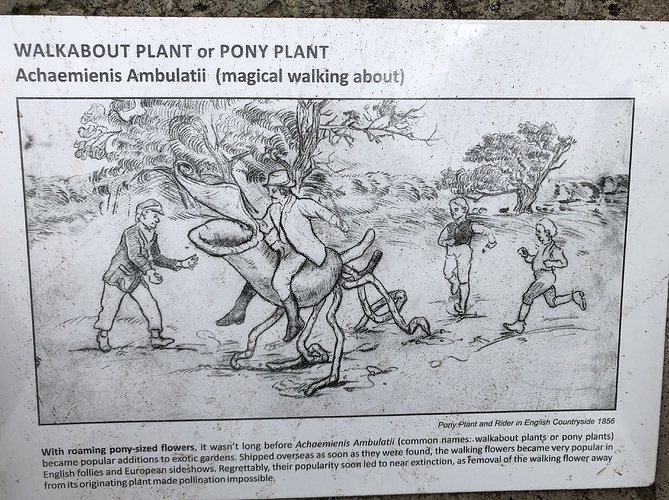 Where in the zoo is this located? I've been to the zoo a thousand times since my youth and never had I stumbled across this and would love to find it my next visit this summer.
The same plaque in the French Quarter of New Orleans, Louisiana, I believe on Bourbon St. I have seen another photo of the plaque somewhere in Europe.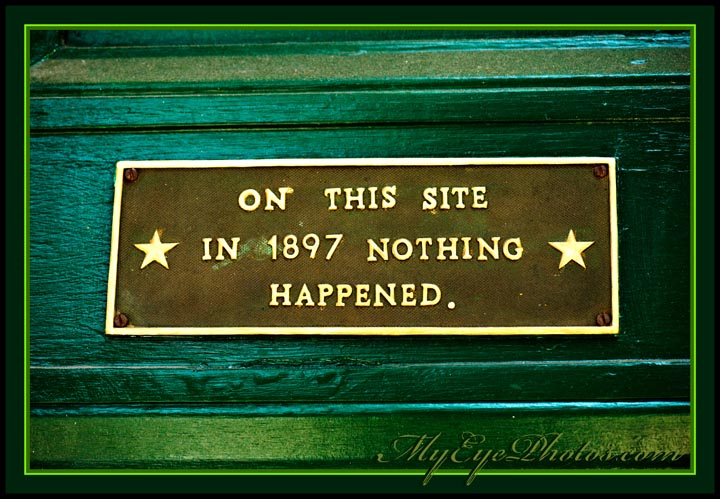 Looks loke 1897 was famous year for 'nothing happened'.