Sitting innocuously near the small village of Makanda, Illinois, there's a squat stone marker that stands as the only memorial to Boomer, a simple dog with an amazing story. Boomer is said to have been able to outrun speeding trains, running afoul of the United States Postal Service for being so speedy, and supposedly he died trying to put out a fire with a bathroom break. Boomer's odd little story is remembered almost exclusively by the little stone marker that bears his name, and that monument itself is mostly overlooked by most. Still, the monument stands, defiant in the face of many people's disinterest.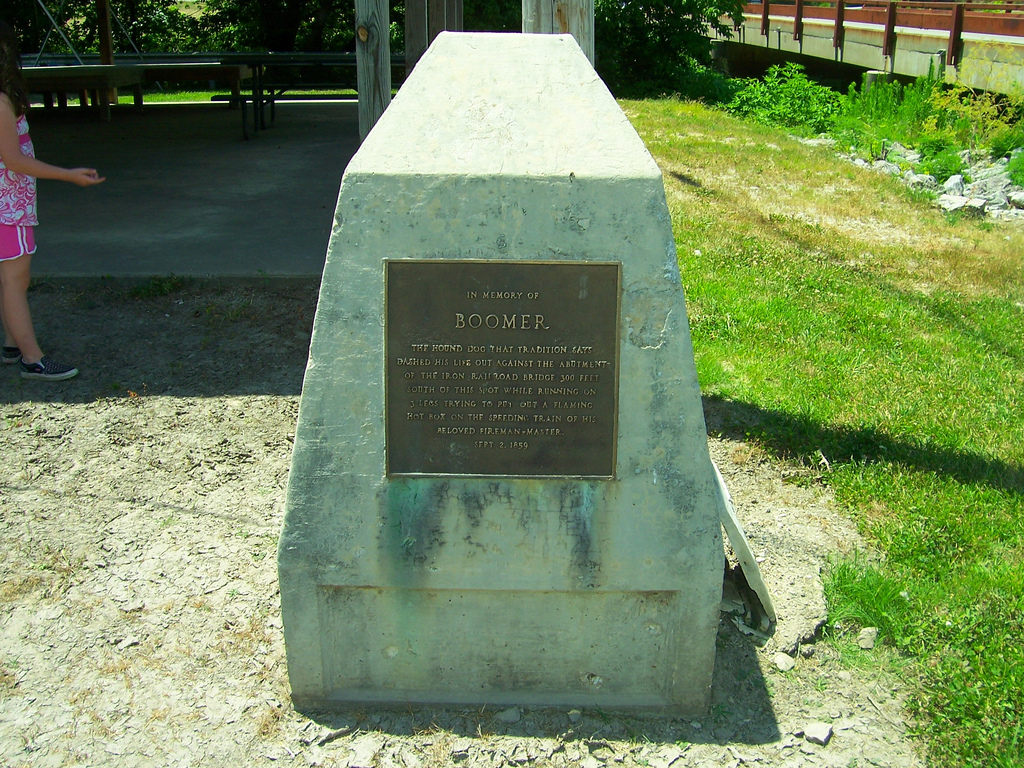 (Image: Joe/CC BY-NC-SA 2.0)
All over the world, there are monuments and plaques which, just like Boomer's, are themselves often overlooked. Now we want you to tell us about the obscure and surprising plaques, monuments, memorials, and landmarks that you think deserve a little more credit.
Tell us the story behind your favorite overlooked monument, and drop us a picture, and we might include your favorite landmark in an upcoming article on Atlas Obscura. Let's build a monument to the monuments everyone overlooks.