You can Google Anna Lee Fisher plaque San Pedro; click on images.
Idealistic me thought that, by now, our citizenry would have come together to address the removal of statues, plaques, and memorials that honor monsters and casually mention (read: disregard) their horrific deeds. Or OUR horrific deeds as a nation. Over the past three years, however, that childlike optimism has faded as I've realized that we have far more than the objects to address first and foremost. Still, I'm shocked that the plaque in question garners no attention! It's not that I think that markers should be removed; our collective memory should be refreshed and we should be confronted with the who/when/wheres of things. It's powerful. It prevents the experience of others from being revised with time. But to not decry that fly-by mention focusing on "General Jackson's" career is just disgusting. I'm so sorry, @tralfamadore.
I love old, obscure landmarks that are hidden amongst our modern world. If you're a baseball fan, this one of the coolest. This plaque and monument are placed in an awkward spot outside the entrance to the Lowe's Hardware store in Seattle, WA (2700 Rainier Ave S). It marks the exact spot of the home plate location of the old Sick's Field where the infamous Seattle Pilots played their one and only MLB season in 1969. Much of that season is documented in the classic baseball expose Ball Four by pitcher Jim Bouton. There are rumors that the other bases are marked in their relative positions within the store but I have not been able to find any markers.
Major kudos to the Lowe's corporation for memorializing this historical spot…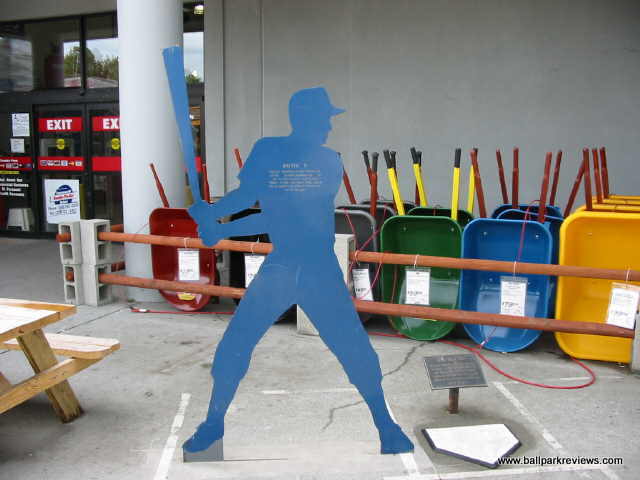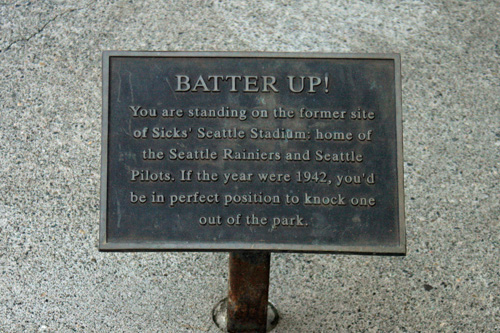 I stopped at a truck stop in Indio, Ca to use the bathroom & found a plaque commemorating Jimmy Swaggart's arrest for soliciting a prostitute…

@korenni I'm so glad you mentioned what's going on in Memphis. I remember visiting the Civil Rights Museum on a field trip in the 4th grade, and at the exit of the museum, there's a statue showing people climbing to the top of a mountain, but no one yet crests the top. The tour guide explained that it was a metaphor for the progress that black Americans had forged for themselves in society, but work was still to be done because racism continues to be an issue and full equality has not yet been achieved. This was such a shock to little white me-- I was like, what do you mean, it's not over?? It was so poignant that I remember it so vividly into adulthood.
But as a fellow Tennessean, I'm still appalled at how far we have to go as a state. Places like Memphis and my hometown of Nashville are increasingly acknowledging the dark legacy of slavery and Jim Crow. My family lives in the same neighborhood as that ugly ass Nathan Bedford Forrest statue along I-65, and we drive by it nearly every day. I'm glad someone defaced it (although, if I have a bone to pick about the defacement, it's the use of the color pink. I think red to symbolize the blood that man has on his hands, instead of pink, a color associated with the "feminine" in our culture, thereby intending to insult his image by "negating" his masculinity).
However, there is still a bust of Nathan Bedford Forrest on display at the state Captitol building in Nashville. Like, really, what the hell?? There are other things we can do better at as a state, as well. I went to undergrad at the University of Tennessee at Chattanooga, and the city has the now-lovely Walnut Street Bridge with a dark, dark history. Two black men were lynched on the bridge, but casual passers-by would never, ever know it, because there are no plaques on or near the bridge recounting this.
It's not just a Southern problem, either. I now live in LA, where the Santa Anita racetrack was once a holding center for Japanese Americans on the way to internment camps in WWII. According to this article from the LA Times: "A plaque near the entrance on the sprawling grounds of the Santa Anita racetrack is the sole reminder of the track's place in World War II history as the nation's largest assembly center for Japanese Americans on their way to internment camps." So I think this is getting back to @tralfamadore 's point, that places like Dachau show how Germany as a nation is trying to fully recognize and atone for its history. Here, we largely just try to "move on." Places like the Civil Rights Museum in Memphis and the Japanese American National Museum in LA absolutely help and are cornerstones of historical understanding in this country, but you have to take it upon yourself to visit these places to fully realize the histories of the places you may walk by every day. So I'm really glad to hear of Memphis's lynching memorial initiative. It's way overdue.
So cool! I live in Edinburgh and I didn't know about these!
I don't know who Pecker is/was and it's been a challenge to find any information. This monument is on rte 132 in east Concord, NH and has always made me giggle.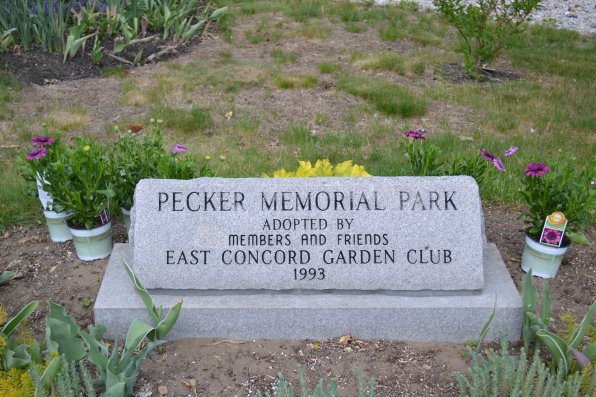 I will read any plaque, sign or poster which tells me something about the place I am standing at that given time. While strolling through NOHO in Manhattan I noticed this unassuming plaque on an even more unassuming building.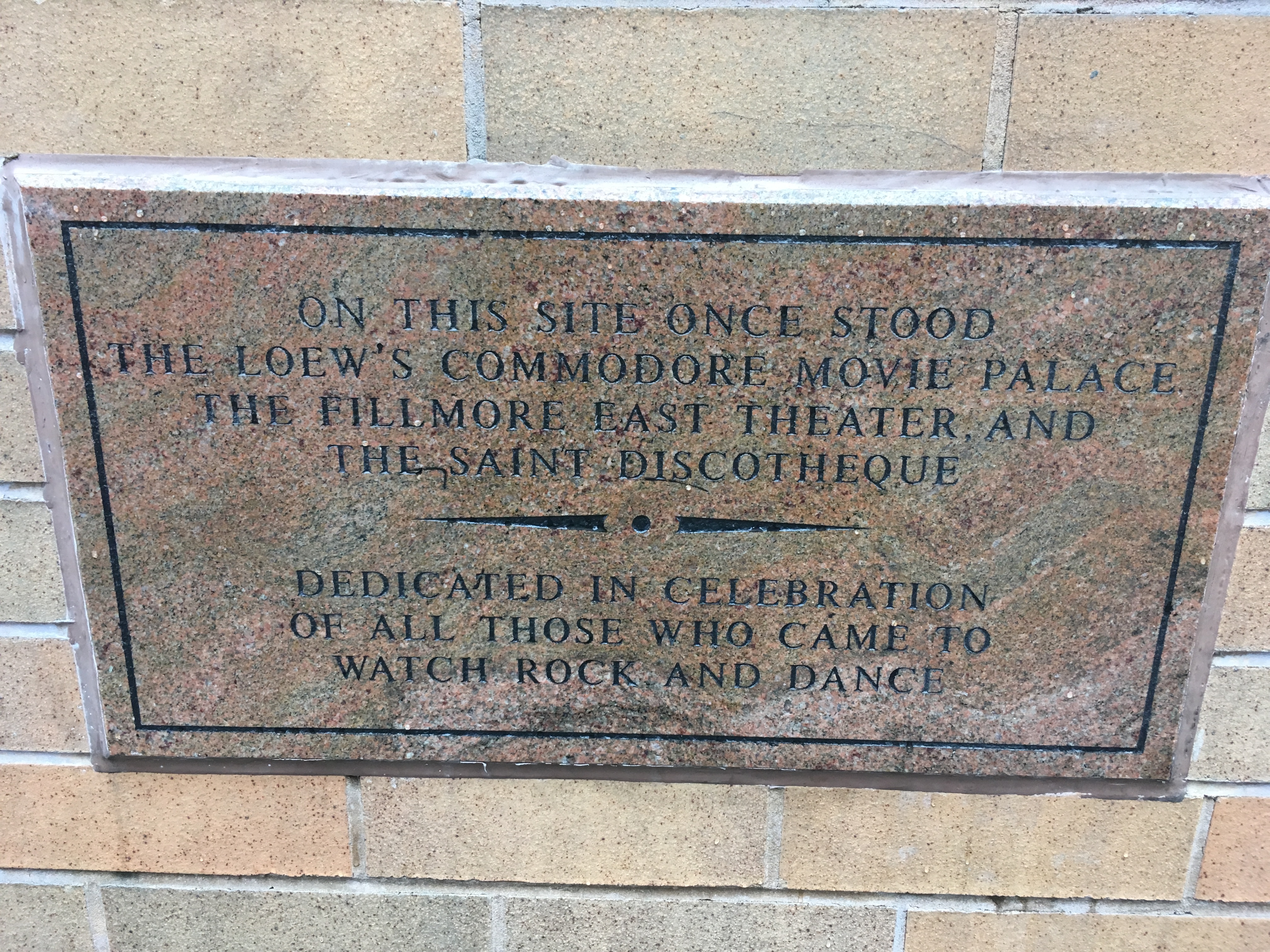 Sadly, no dates are mentioned, but I figured that plot of land made lots of people happy for about 60-70 years.
Thanks for the awesome plaque suggestion @ThePackedBag! I'm going to move it to the main conversation here:
I was visiting a friend in Soka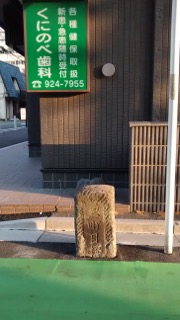 -City, outside of Tokyo, when I saw this odd little, humble stone marker. Was I surprised when my friend explained that it was from the 1600s, a mile-marker on the Nikko Kaido, one of 5 routes from Edo (old Tokyo) to Nikko, a famous shrine. It was established in 1617 by Tokugawa Ieyesu.
The start of The Pony Express in Old Sacramento. I'm a fan of The Pony Express so to stumble upon this by the side of a busy highway was a thrill.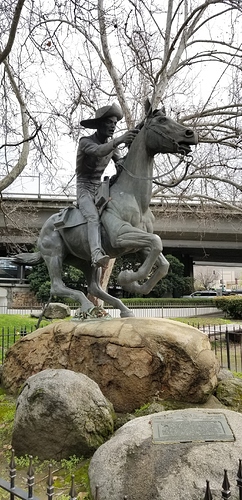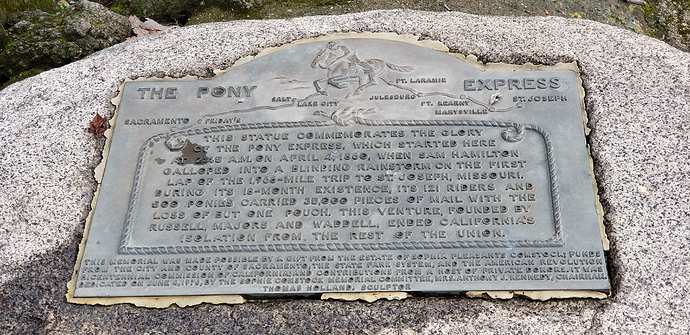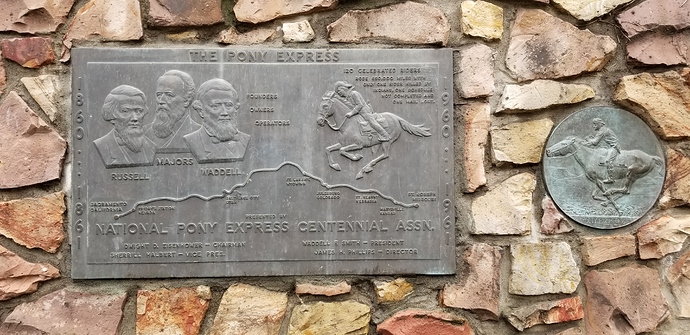 This one always makes me chuckle. Found in a small park in Auckland, New Zealand. Corrected text in the last line!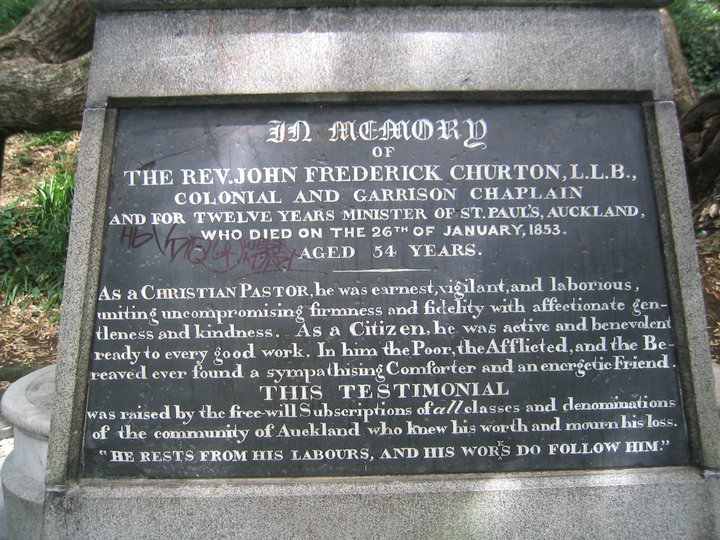 Thanks, Eric. I love receiving my AO emails and always learn something strange but interesting every day.
I lived my first 19 years in the 'bootheel' of Missouri, yet I didn't know about the grave & memorial of Buster Brown. It's in a small town called Hornersville, MO.
Major Ray was the little person who portrayed Buster Brown, for the Buster Brown Shoe Company. Sorry, I don't have any pictures to post, but it's easily searched on Google or RoadsideAmerica.com. I didn't learn of this overlooked memorial until years later, on a return visit.
In a quiet suburb of Sheffield, England called Dore, there is a plaque that shows it is place where the country England was first established.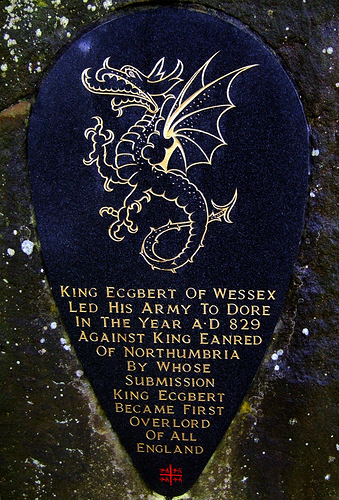 I am a Teacher in Dore and we are going to discuss whether our little village should be a much better known tourist site!
In a hidden corner of St John's Church grounds in Hackney, London, hides a brief memorial to Blind Fred. He is said to have been "shabbily but neatly dressed in an overcoat and bowler hat, and sat all day long, in all weathers, in the depths of that gloomy churchyard, reading a Braille bible and selling matches and bootlaces."
He died in 1933 and is remembered as "a sunny soul".