Love this! Thank you for posting!
"Here at Brady and Second Streets [Davenport, Iowa], in the former Ryan Building, is the site of the first chiropractic adjustment on September 18, 1895. David Palmer, who was practicing as a magnetic healer at the time, repositioned a vertebra in the spine of Harvey Lillard. Palmer reported that, as he had intended, the adjustment restored Lillard's hearing.
In 1897 Palmer founded the first chiropractic school on this site."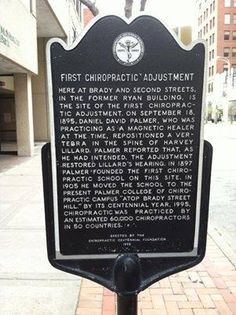 Sitting between two unassuming benches on the sidewalk in front of a gas station in Alameda, California – the end of the Transcontinental Railroad!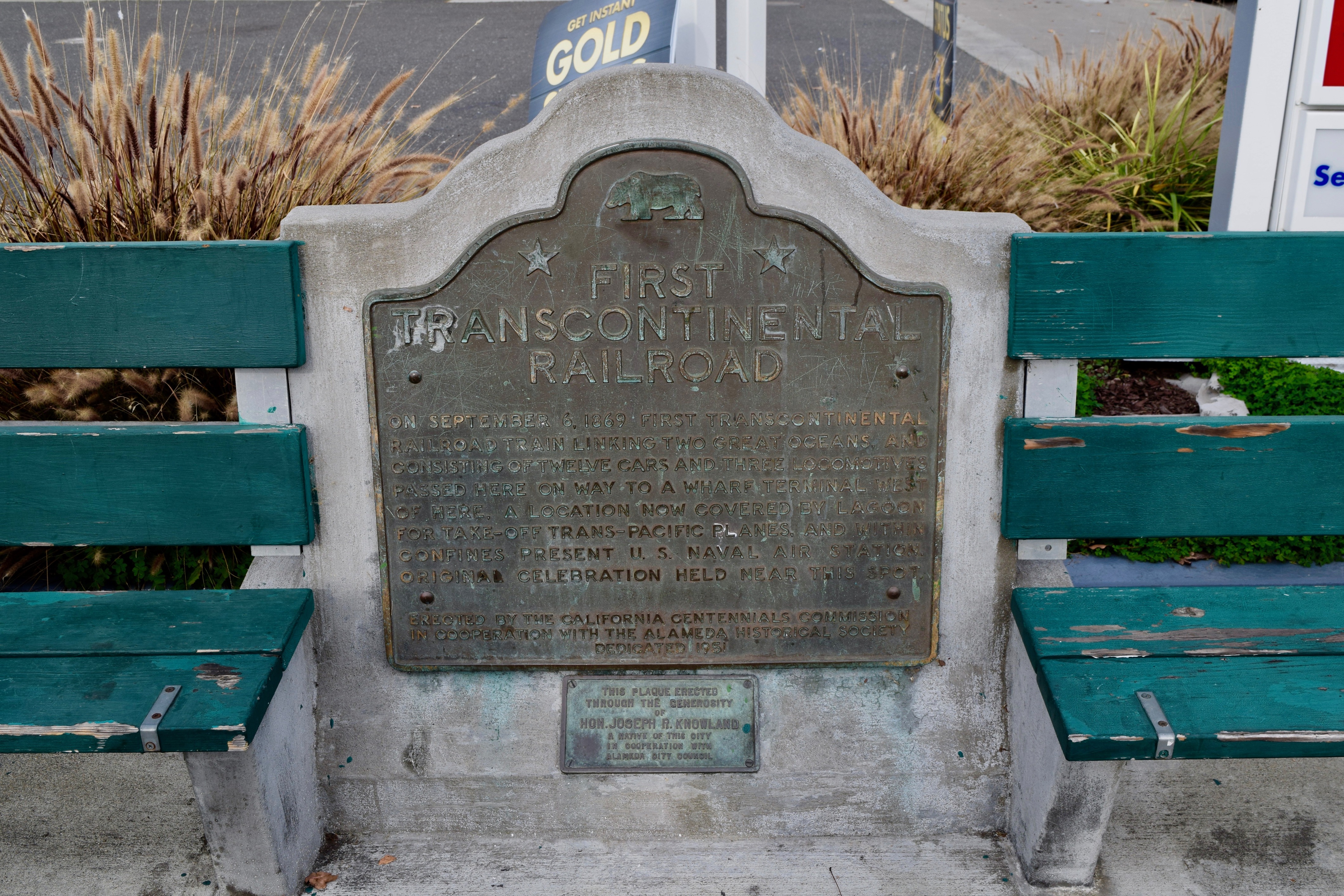 Thanks for the awesome plaque suggestion @bona2vada ! I'm going to move it to the main conversation here:
Overlooked Plaques, Memorials, and Monuments General
Canada had relied upon the British Navy to protect our fishery and naval security until the Canadian government decided that Canada needed its own navy as Britain was concentrating its forces closer to home to meet rising European dangers. In May 1910, Kingsmill became the first Vice-Admiral and Director of the Naval Service of Canada. He focused on creating the Royal Canadian Navy by assembling a small-ship navy taking Canada through World War I. In 1918 he was knighted becoming Admiral Sir Charles Edmund Kingsmill. He continued to serve until his retirement in 1920. Summers on Grindstone Island
The Kingsmill's had their summer home on Grindstone Island, Big Rideau Lake, Ontario, where they often hosted many visitors. While in England, Kingsmill's daughter Diana hosted parties and one guest, the British screen actor David Niven, accepted an invitation spending some weeks at Grindstone Island. Diana herself was an accomplished athlete and skier competing in the winter Olympics of 1936. In July 1935, Kingsmill died on the island and wanted to be buried there, but as this was not possible, his casket was escorted from the island in his own ebony black motor launch which was escorted in a marine funeral cortege to the mainland where he was taken to Emmanuel Anglican Cemetery south of Portland on Hwy 15 to the family grave where subsequently his wife, Lady Kingsmill, and several family members are also interred. A plaque was erected in 2010 to celebrate the Admiral as the 'Father of the Canadian Navy' and the centennial of the Royal Canadian Navy, and it sits in the graveyard alongside the Kingsmill family headstone!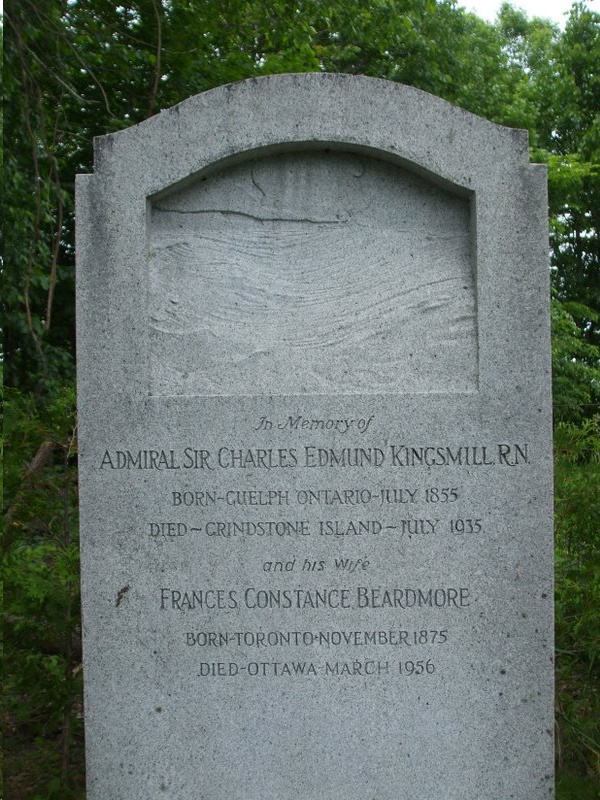 Thanks for the awesome plaque suggestion @BrianP I'm going to move it to the main conversation here:
Thanks Eric. I've always felt that here in Canada we are silent about our history and 'heroes'. In the States you celebrate John Paul Jones as the Father of the US Navy, and the world hears about it. Just as it should be. We need to be proud of our past and those who shaped it.
When I was a child, my grandmother owned land next to an old cemetery, which we would look out at while working on her garden.
Years later, long after my grandmother's time and after her land had been sold, the area became built up and paved over. I wondered what had happened to the old cemetery, so much so that I contacted the county to see if anyone there knew about it. They did, indeed.
Aux Plaine cemetery dated from the 1830's to some of the first European settlers in the area and founders of the town.
Unfortunately, historic preservation succumbed to development. Although a few of the bodies were moved to another cemetery and a memorial plaque was placed there with some of the names, most of the old cemetery was simply paved over. A plaque within sight of the new Chase bank marks the spot. You can read about it here:
https://www.findagrave.com/cemetery/2462920/aux-plaine-pioneer-cemetery
And see a picture of the plaque here:

I have lived in the Greater Boston area for 35 years and still haven't seen this plaque. The Edgar Allen Poe birthplace plaque is also pretty overlooked on the side of a BOLOCO burrito shop.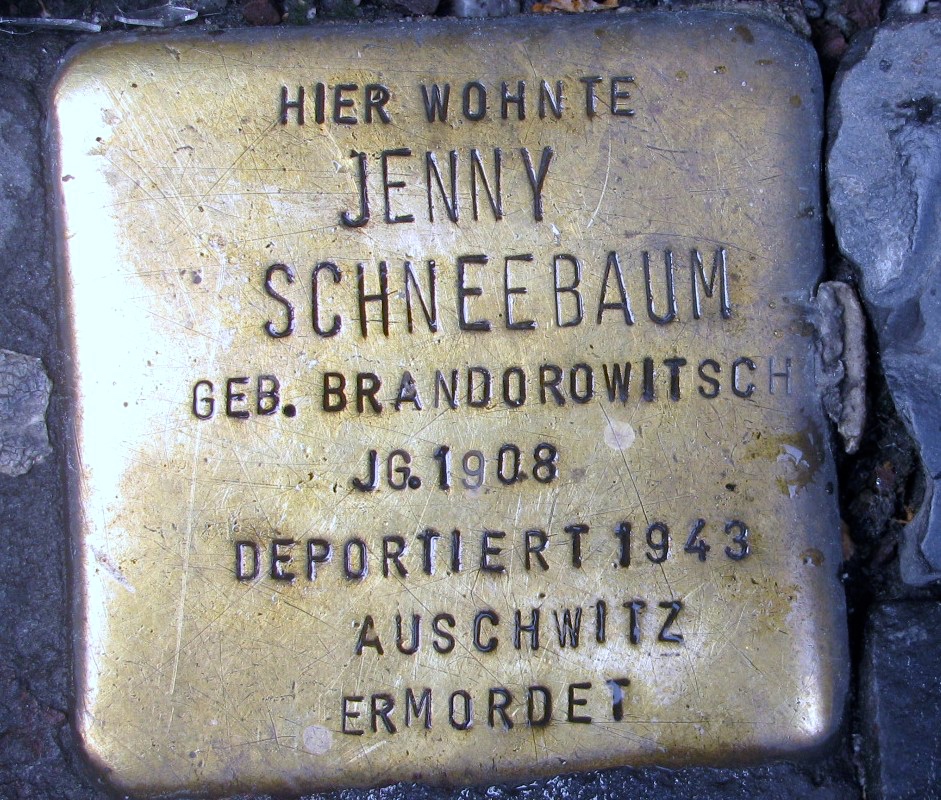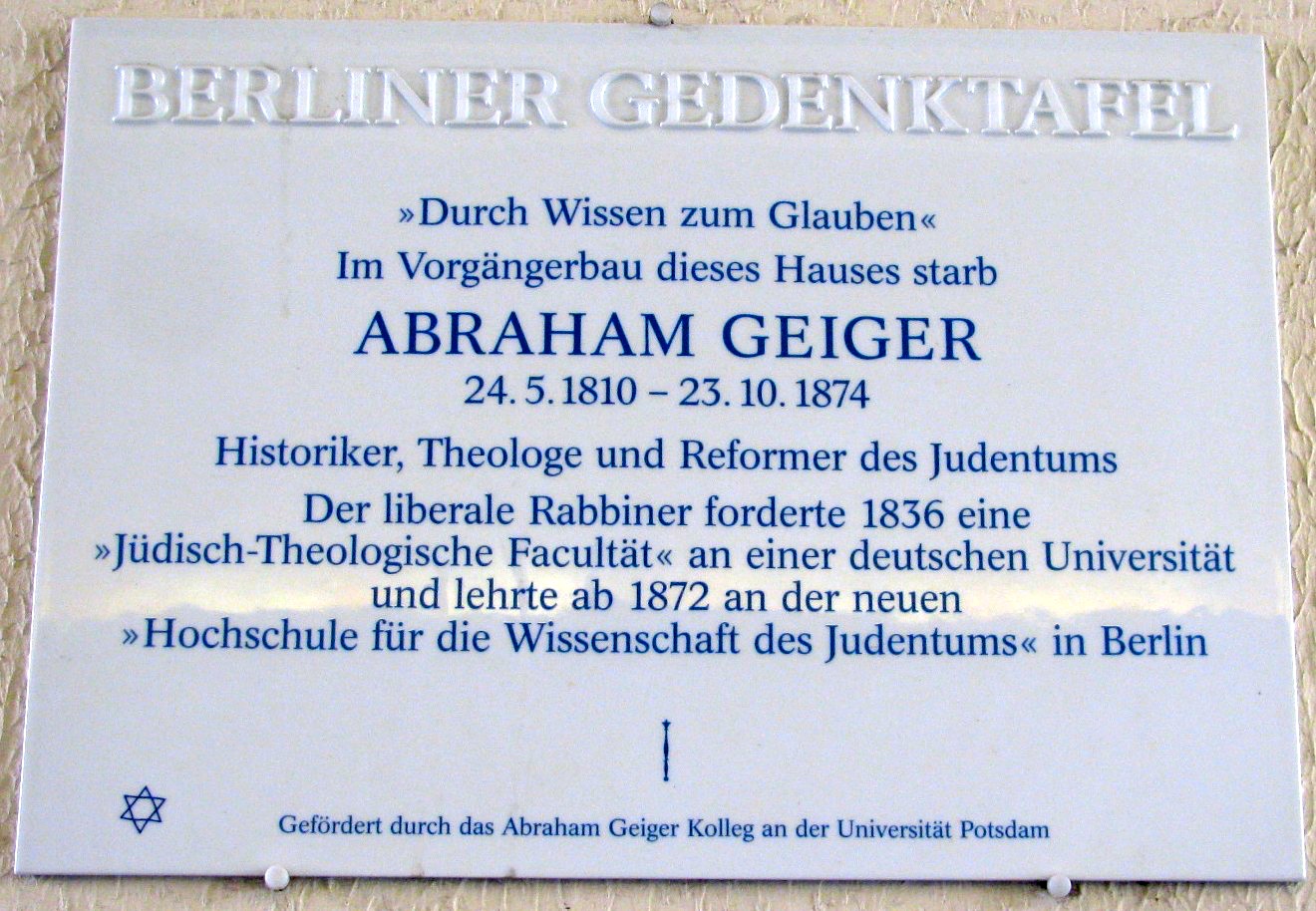 "Stolpersteine" paving stones in sidewalks are placed around central Berlin to denote where Jewish people lived before the war. Wall plaques on buildings do the same.
These are terrific @viajero213! I'm going to move your post over to the main thread on overlooked plaques here:
Gah! We need a whole category for momentous events that have been swallowed by progress.
In Madison, Wisconsin there is a plaque that honors the place where Elvis Presley broke up a fight karate style outside of a gas station. AO already has a listing for it, but the randomness of it deserves a second mention.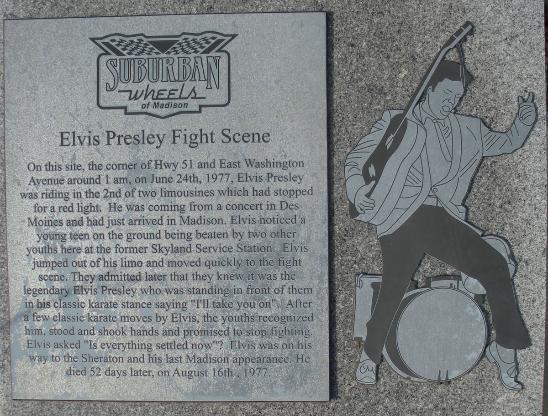 That is awesome lol. Ohhh Florida lol
The link doesn't seem to lead to any more information. What's the myth?
Still not sure if it is a myth or just a very strange incident that actually happened , but basically its an elaborately eccentric tomb in a Scottish graveyard somewhere in the highlands that commemorates two children who were killed by a Scottish wildcat while walking to school in the 1700's.
I know that our European wildcat is notoriously fierce but somehow I just can't image one taking down two children for prey , it seems like a bit of a tall tale , but I'll see what I can find on the story.