I'll often browse the site without logging in, either because I'm not using a personal computer, or because Firefox seems to log out automatically after a while.
Late last week I noticed that after visiting maybe 5 entries as a guest, I would get the following message which also blocks the page in question: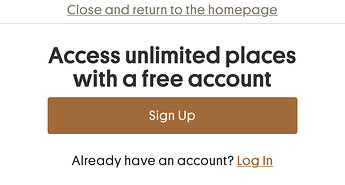 I'm outside the US so I wonder if this might have to do with IP location. Is anybody else getting the message?
Should any AO staff eventually see this post, could you explain why such a policy was implemented?