Everyone loves a sunny day, but for some places, night time is the right time. Whether it's a building that comes to life with neon lights, a tunnel that only gains its haunting ambiance once the sun goes down, or a bioluminescent wonder that proves that nature is a night owl, let's talk about our favorite places that are best seen at night!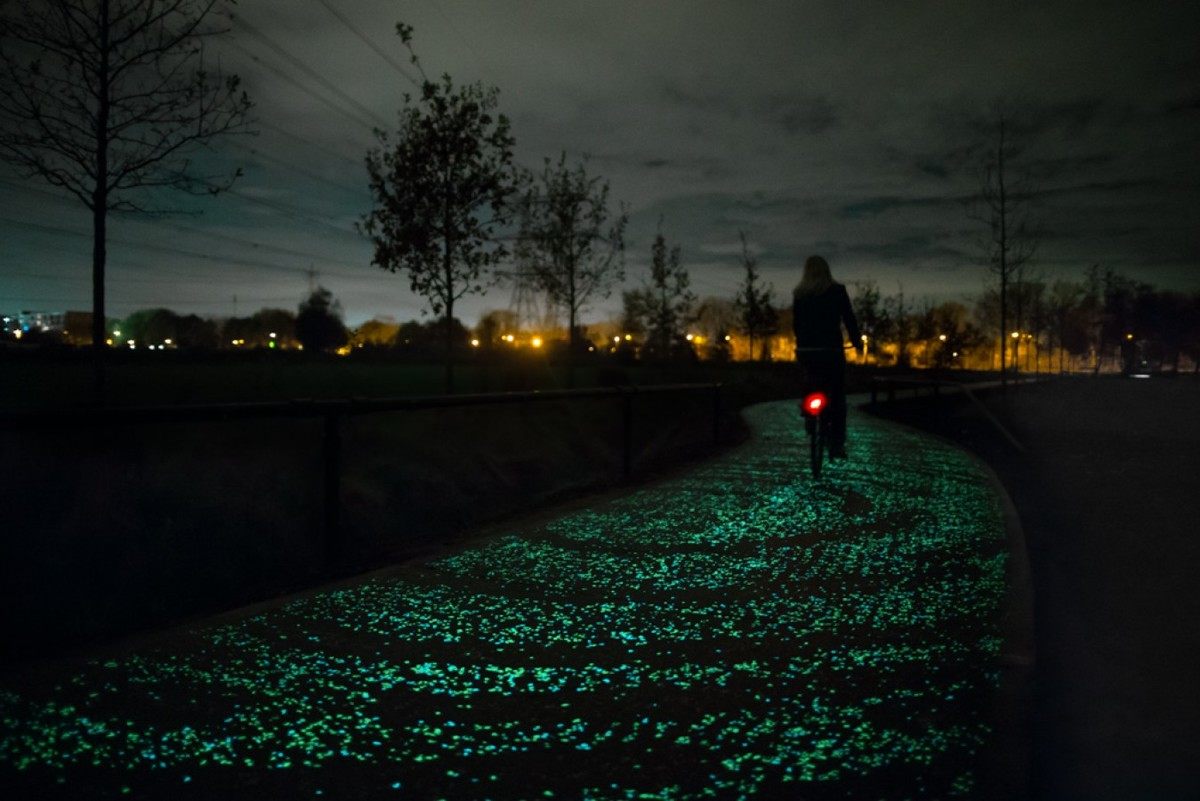 (Image: Studio Roosegaarde)
Personally, I've always wanted to visit the Van Gogh Bike Path in Eindhoven, Netherlands. It's a winding path through a park that doesn't look like much in the daytime, but in the dark it turns into a glowing, earthbound starscape thanks to treated glow-in-the-dark stones in the paving. A secret in the day, and a work of art in the night.
Tell us about your favorite place that just has to be seen at night, where it's located, and how you discovered it. Of course if you have any terrific pictures of the place, let's see those too! Your response might be included a round-up article on Atlas Obscura. Don't be scared, let's find out what comes to life in the dark!