One day, while I was wandering aimlessly around Manhattan, I stumbled on a little public courtyard, tucked away from the sidewalk. Standing in the middle of this gray public space was a towering statue of a naked woman, with half of her skin peeled off to expose the innards (and fetus) beneath. At the time I was rather new to the city, and finding this massive, fearless monument, I felt like I'd discovered some kind of secret, magical, NSFW corner of the city that no one else knew about. I left there in a bit of a stunned daze, not paying any attention to where I'd actually found myself, so when I tried to return not long after that day, I couldn't find that little courtyard anywhere. It was like it had simply disappeared, or I'd dreamed visiting it in the first place. Thanks to the power of the internet, I was able to rediscover the place I'd visited, an outdoor art space that was showing Damien Hirst's The Virgin Mother, but that Brigadoon quality of an incredible place you can no longer find, persists.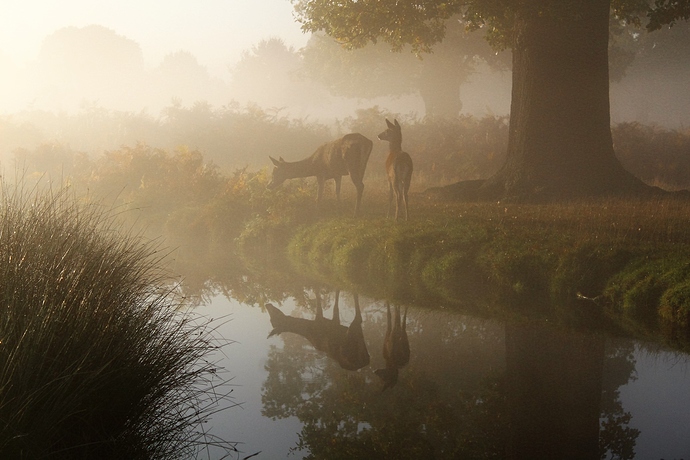 (Image: John Royle/Public Domain)
Allowing yourself to get lost can be an incredible experience, especially when you find yourself in some unforgettable new place that you never could have found if you'd tried. The only problem is that once you leave, those places can seem to get lost themselves. It's easy to forget how you got there, and the whole experience can take on an ephemeral quality. We want to hear about those places you've been that you can't seem to find anymore.
In the comments below, tell us about your own Brigadoon/Shangri La experience. That place you visited that you can't seem to find anymore. Describe the experience, how you lost the place, and what made it so magical. Also, whether you were ever able to find it again! Your response might be included in an upcoming article on Atlas Obscura. Some places are even more wondrous after they disappear.