Escape tunnels, panic rooms, and hidden speakeasies. Behind the seemingly mundane and expected facades of buildings all across the globe, there are secret rooms and surprising features hiding just out of sight.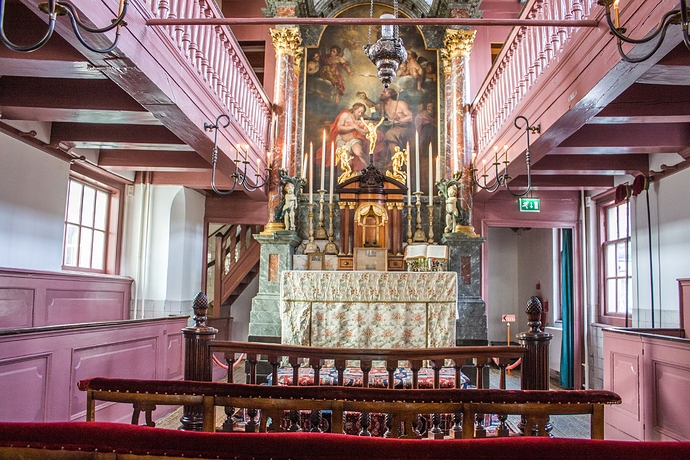 (Image: Shadowgate/Public Domain)
In Amsterdam, there's a 400-year-old home with a mini Catholic church, constructed to allow citizens to continue worshipping during the persecution of Catholicism in 17th-century Holland. Today, you still wouldn't be able to tell from the outside. At the Fairmount Hotel in San Francisco, you can find California's most expensive penthouse suite. But look further and you'll find a secret tunnel that President John F. Kennedy once used, accessed through a shifting bookcase. Inside M.S. Rau Antiques, in New Orleans exists a secret door painted to look like a bookcase. Behind it, a room filled with museum-quality artifacts and artwork from icons such as Rembrandt. This is just a shortlist of some of the buildings across the globe that hide wondrous secret features. Now, we'd like to see some of the places you've visited that had a hidden feature or secret that would put a spy's haunted house to shame.
In the thread below, tell us about your journey through a place with covert features. Was there a secret room to explore, an underground escape tunnel, or perhaps a hidden laboratory such as in the Speculum Alchemiae of Prague? What was the building used for and how did the hidden feature come to be there? Be sure to include any pictures you might have as well. Your response may be included in an upcoming round-up article on Atlas Obscura. Let's get clandestine and reveal those secrets that make these buildings even more special!