My old man once told me about how he crossed the Rio Grande de Loíza (Big Loiza River) once using the transporting service at the time called "El Ancón de Loíza" (I assume Ancón means Big/Huge Anchor):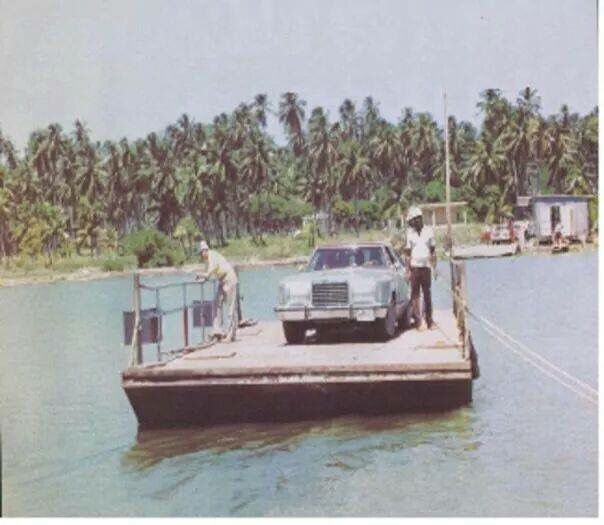 (Source: Pinterest)
Basically, it was a raft for vehicles to cross from the town of Loíza to San Juan. Supposedly it was active since the 1700s. It no longer exists as you may have guessed, since they built a bridge that crosses over.
However, according to this site there's currently a project to rescue that feel of crossing in a raft (Is in Spanish and for some reason some vowels are replaced with x's):
https://www.elancondeloiza.com/
Hope it succeeds cause I would like to experience it.